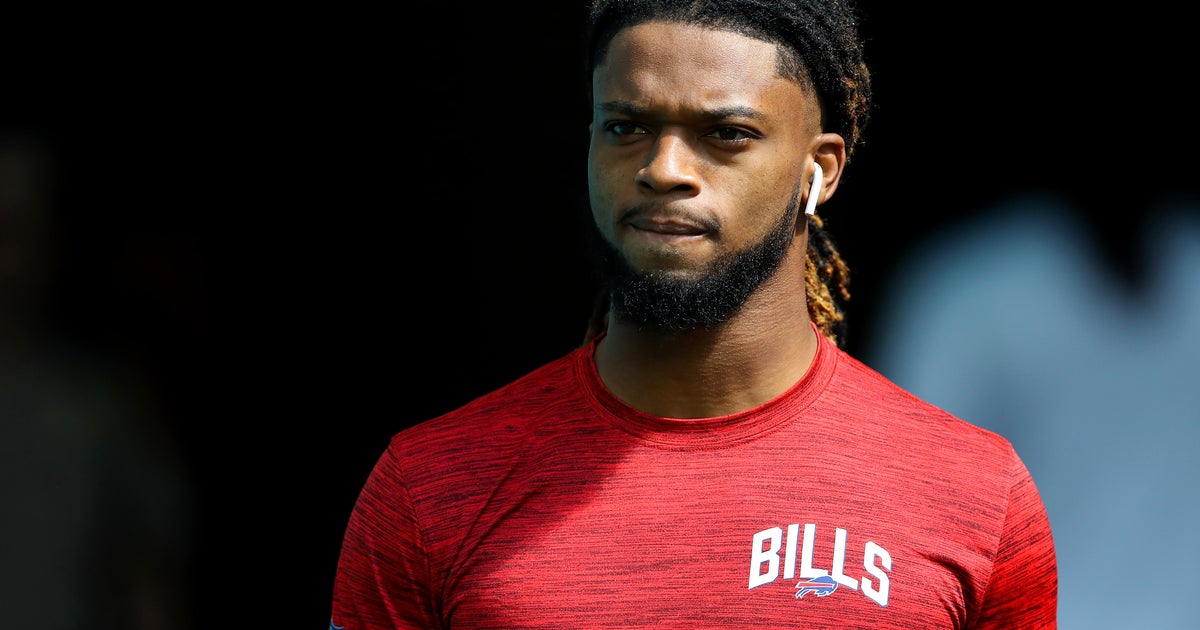 Damar Hamlin makes first public comments since suffering cardiac arrest: "The love is felt"
CBSN
Buffalo Bills safety Damar Hamlin made his first public comments Saturday since suffering an on-field cardiac arrest during a football game Monday night against the Cincinnati Bengals.
The 24-year-old Hamlin tweeted that "the love is felt, & extremely real," while expressing gratitude for the widespread support he has received during his hospitalization and recovery.
"Putting love into the world comes back 3xs as much...thankful for everyone who has reached out and prayed. This will make me stronger on the road to recovery, keep praying for me!" Hamlin tweeted.
More Related News
Washington — Less than a year after the Supreme Court issued its major decision expanding gun rights, the new legal test laid out by Justice Clarence Thomas in his majority opinion has reshaped the legal landscape for firearms laws and led to uncertainty over whether measures that aim to curb gun violence can survive legal scrutiny.
A rancher who lives near Arizona's border with Mexico is being held on a charge of first-degree murder in last week's fatal shooting of a man tentatively identified as a Mexican citizen. His bail was set at $1 million.
An Altoona, Iowa, amusement park has decided to permanently close a ride that an 11-year-old boy died on in 2021. Michael Jaramillo drowned on the Raging River ride at the Adventureland Resort when the raft carrying his family flipped over, according to the Associated Press.
Arkansas Gov. Sarah Huckabee Sanders will be delivering the Republican response to President Joe Biden's State of the Union address on Tuesday night.
A Milwaukee police officer was fatally shot during the early hours of Tuesday morning, while responding to a call in one of the city's south side neighborhoods, authorities have confirmed.
President Biden is set to deliver his State of the Union address in front of a joint session of Congress on Tuesday, where he will lay out his agenda for the coming year before a Republican-controlled House that is determined to thwart it.
The state of our union is … ? People still think democracy and the rule of law in the U.S. is threatened. (That may go hand in hand with the tough overall assessments of the nation.)
The Department of Defense on Monday revealed the size of the suspected Chinese spy balloon that the U.S. shot down over the Atlantic Ocean this weekend – and it turns out it was bigger than the Statue of Liberty. The balloon is believed to have been up to 200 feet tall, officials said, a height taller than New York's iconic monument, which measures just over 151 feet tall from the top of its base to its torch.
Thinking of moving your romantic relationship to the next stage this Valentine's Day? It may be wise to consider one aspect of your partner that can make or break a couple: a person's money habits.
Former Arkansas Gov. Asa Hutchinson estimates he'll make a decision within the next two months about whether he's running for president.
Washington — Another intruder has breached one of the nation's most sensitive military bases — the home of Air Force One — and this time a resident opened fire on the trespasser, Joint Base Andrews said in a statement late Monday.