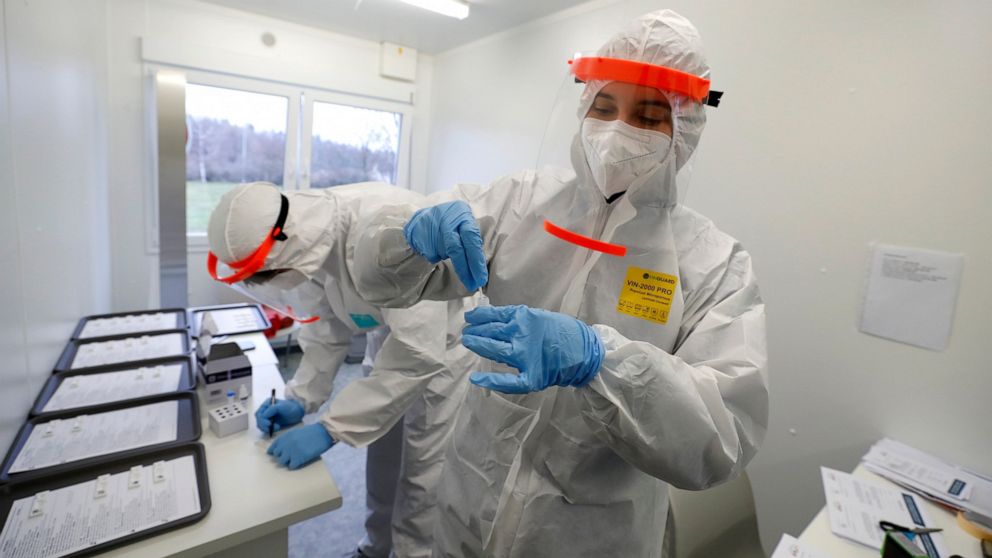 Czechs to let some workers stay on after testing positive
ABC News
The new Czech government will allow some workers who have tested positive for the coronavirus to stay on the job, in an extraordinary measure to ease possible staff shortages caused by an anticipated surge of the omicron variant
PRAGUE -- The new Czech government will allow some workers who have tested positive for the coronavirus to stay on the job, in an extraordinary measure to ease possible staff shortages caused by an anticipated surge of the omicron variant.
Health Minister Vlastimil Valek said Friday the measure, which was also used during previous coronavirus surges, would only apply to workers in health care and nursing homes who have no symptoms of COVID-19.
Valek said it would be used only when absolutely necessary, amid strict safeguards to prevent such workers from infecting other people. Further conditions will be set by health authorities.
New infections in the Czech Republic had been declining since a record high in late November, but started increasing again last week. The highly infectious omicron variant is now dominant in the country.
More Related News
The Joint Chiefs of Staff says Chairman Gen. Mark Milley has tested positive for COVID-19 and is experiencing very minor symptoms
British Prime Minister Boris Johnson is fighting for his career and he has one constant refrain: Wait for Sue Gray
Greece has imposed a vaccination mandate for people 60 and older, as its vaccination rate remains below the European Union average and a spike in infections has put sustained pressure on Greek hospitals
People who are not fully vaccinated against COVID-19 are being banned from riding public transport in the Philippine capital region in a desperate move to curb spiking infections