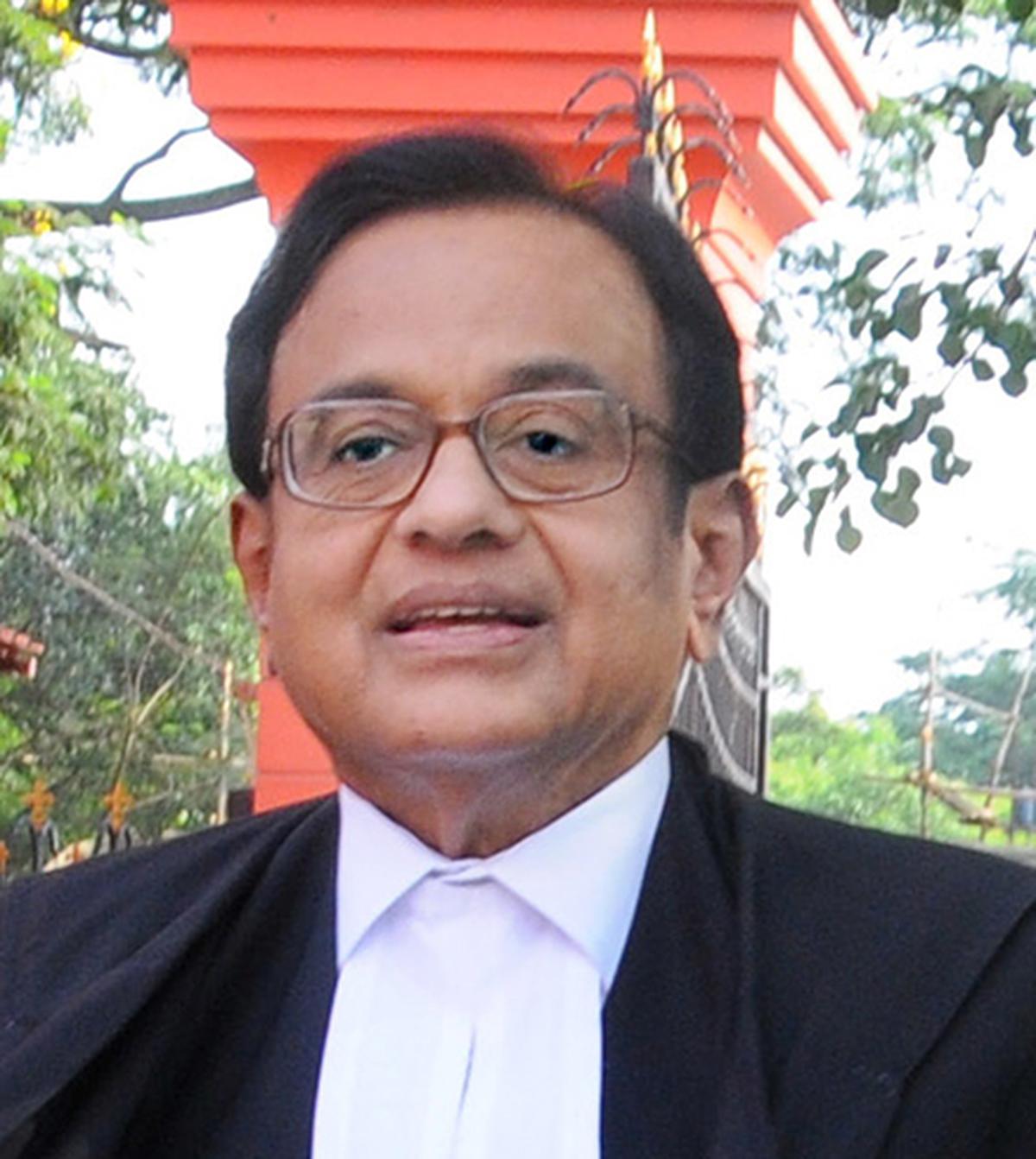 Currency in circulation now is almost double that in use just before demonetisation: Chidambaram
The Hindu
The stated objectives of demonetisation, curbing counterfeit and ending terrorism, had not been realised, he tells SC
Reserve Bank of India (RBI) figures show ₹32.18 lakh crore currency in circulation now in India, almost double the ₹17.97 lakh crore of currency in use just before demonetisation in November 2016, senior advocate P. Chidambaram submitted before a Constitution Bench on Thursday.
Appearing before a five-judge Bench led by Justice S. Abdul Nazeer, Mr. Chidambaram was countering the government's argument that demonetisation was a "transformational economic policy step" which led to a phenomenal growth in digital transactions.
The government claimed that the withdrawal of ₹500 and ₹1,000 banknotes, which had at the time formed more than 80% of the currency in circulation, was a "critical" part of a policy push to "expand formal economy" and thin the ranks of the informal cash-based sector.
The Ministry had said, post demonetisation, the volume of digital payment transactions had increased from 1.09 lakh transactions of value of ₹6,952 crore in the entire year of 2016 to 730 crore transactions of the value of more than ₹12 lakh crore in the single month of October 2022.
Quoting RBI figures to make his point, Mr. Chidambaram said "in times of distress the people fall back on currency".
"It is completely wrong to say advanced countries have become cashless… currency in circulation has increased. Since 2016, currency represented an overwhelming or large part of payments. There is more cash with the people… That is economic logic," the senior advocate led submissions for petitioners who have challenged demonetisation in 2016.
He said as GDP grew, there would be more people with more income. There would be a requirement for more currency.
More Related News
`Will play a significant role in taking millets to the centre stage'
'TKM to continue selling diesel Innova after improvement in supply situation'
The total amount of compensation released to the States/UTs so far, including the aforesaid amount, during the year 2022-23 is ₹1,15,662 crore, the Finance Ministry said
The Indian rupee appreciated on positive domestic equities and a weak U.S. Dollar.
Adani Enterprises Ltd. will raise funds through the issue of fresh equity shares
The regulator has proposed to lower disclosure thresholds which may materially impact a company's operations. Further, companies may be granted reduced timelines to verify or refute market rumours
XC40 Recharge which comes with a range of over 400 kilometres on a single charge, claims the company.
At the interbank foreign exchange, the domestic unit opened at 81.69 against the dollar, then gained ground to touch 81.54
The 30-share BSE Sensex declined 101.03 points to 62,171.65 in early trade.
Here's a select list of stories to read before you start your day
'Removal of export duty on steel products is likely to brighten show'