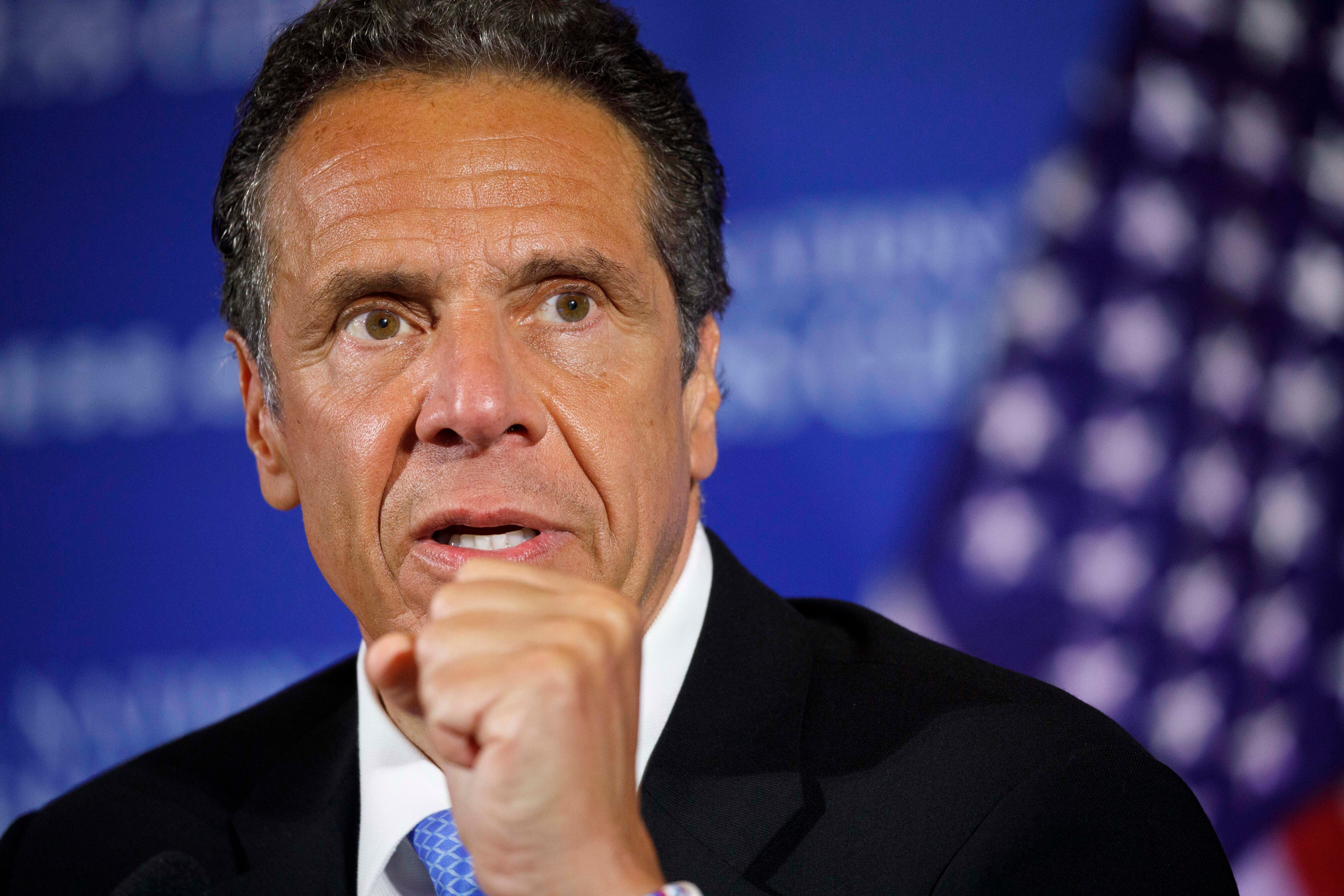 Cuomo hires criminal defense lawyer after sexual harassment allegations, nursing home scandal
Fox News
The administration of New York Gov. Andrew Cuomo has retained a prominent white-collar defense attorney as it grapples with allegations of sexual harassment and Justice Department inquiries into COVID-19 deaths in the state's nursing homes.
Elkan Abramowitz, a one-time federal prosecutor, confirmed he was representing the Executive Chamber—which comprises the governor and his closest aides—in both the sexual harassment and nursing-home matters. Rich Azzopardi, a senior adviser to Mr. Cuomo, deferred comment to Mr. Abramowitz. The Democratic governor faces an investigation overseen by State Attorney General Letitia James into whether he sexually harassed women who previously worked in his administration. Mr. Cuomo acknowledged he had sometimes been overly personal while interacting with staff and said he was sorry if anyone mistook it for unwanted flirtation. Mr. Cuomo said last week that the state is cooperating with three inquiries from the Brooklyn-based U.S. attorney's office in the Eastern District of New York as well as the Justice Department's Civil Rights and Civil divisions, which are based in Washington.
More Related News
A 19-year-old accused of holding his girlfriend captive and torturing her for days allegedly sent creepy messages to an ex-lover after she obtained a restraining order against him.
Catholic Bishop Robert Barron spoke with conservative commentator Chris Rufo about CRT, Marxist ideology and transgenderism
Kelly and Craig Beason, both residents of Minnetonka, Minnesota, told FOX News about the uptick in crime that has led to a carjacking outside their home.
It's not always easy to determine what's driving our government's leaders. As Biden's border crisis continues to spiral there are more questions than answers from the White House.
The New York Police Department responded to an anonymous call reporting that a foot was sticking out of a dumpster at a TD Bank in Queens.
FOX News host Greg Gutfeld calls for the "truth" amid rape and sexual assault allegations made against actor and comedian Russell Brand on "Gutfeld!"
A leaked video from the Department of Veteran Affairs suggests that men can get pregnant and promotes a guide to "language and abortion" for staffers.
In a move to continue to hold railroad operator Norfolk Southern accountable, President Biden signed an executive order Wednesday to assist the people of East Palestine, Ohio, more than seven months after a massive train derailment there.
Indiana police kept the accidental release of a murder suspect for six days for a "tactical advantage."
A delegation of Australian politicians met with U.S. officials in Washington, D.C., to urge the U.S. government to end the prosecution of Julian Assange.
Texas Gov. Greg Abbott announced Wednesday that he ordered the National Guard to install more razor wire along the border after he accused the Biden administration of cutting it.