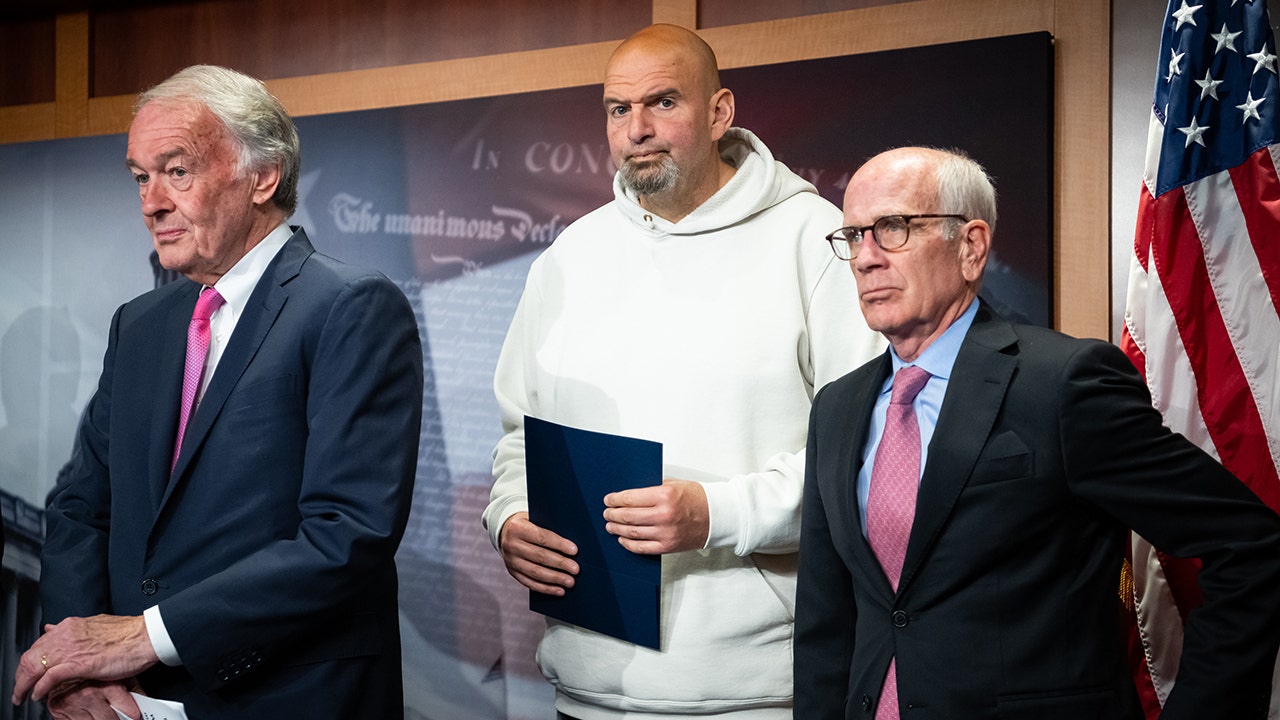 Critics dress down Senate's 'pathetic' decision to axe formal dress code: Fetterman must be 'very fragile'
Fox News
Fox News contributor Karl Rove joined the chorus of critics slamming the U.S. Senate's decision to drop its dress code requirement on Monday, calling the move "pathetic."
Yael Halon is a reporter for Fox News Digital. Story tips can be sent to yael.halon@fox.com.
Rove, a Fox News contributor and former top aide to then-President George W. Bush, sounded off on the decision on "The Story" Monday, echoing other conservatives that blamed Fetterman, who routinely wears gym shorts and hoodies around the Capitol, for inspiring the rule change.
"He must be a very fragile person that he can't dress up in a coat and tie without somehow feeling threatened or abused or awkward," Rove told FOX News anchor Martha MacCallum. "This is just pathetic. With all due respect to the senator, we know he has some continuing health issues. But to lower the decorum of the Senate, to say that an intern… has to dress in business suits, but the senator from Pennsylvania can be allowed to come in his hoodie and shorts and his athletic gear to the floor of the United States Senate, one of the most important deliberative bodies in the world… otherwise he would feel uncomfortable, and he would feel unpleasant, and he might feel threatened or somehow made to feel bad if he's forced to wear a coat and tie like every other male in the body…"
More Related News
Menendez denounces bribery charges as a year-long smear campaign, accusing prosecutors of misrepresentation and affirming his innocence based on past indictment ruling.
Tommy Boyd, 45, was serving 30 years behind bars for statutory sodomy when he escaped police custody. He was recaptured by police Thursday evening, authorities said.
Sen. Bob Menendez, D-N.J., was hit with a federal indictment Friday that alleges he and his wife were involved in a corrupt scheme that netted them hundreds of thousands of dollars.
FOX News contributor Jonathan Turley tells "America's Newsroom" that Sen. Bob Menendez' bribery charges will "rock" Washington D.C. as he is a "fixture" of the city.
Republican presidential candidate Nikki Haley was asked how former President Donald Trump would be remembered in 100 years, and she shared both positive words and some criticism.
Sen. Manchin plans a bipartisan resolution to reinstate Senate's dress code, following Schumer's recent relaxation of the rules to accomodate Democrat Senator John Fetterman.
Mayor Rolando Salinas of Eagle Pass, Texas, said President Biden bears some responsibility for the migrant crisis overwhelming his city and called for the government to enforce the law.
New Jersey Democratic Senator Bob Menendez and his wife will be indicted on bribery charges in connection with their corrupt relationship with New Jersey businessmen, prosecutors said.
A 911 call has been released capturing a South Carolina resident and F-35 fighter jet pilot asking for help following a crash over the weekend.
Police revealed two suspects were arrested in connection with a shooting after an Albuquerque Isotopes game on Sept. 6 that left one child dead.
The Biden administration says it will redesignate Afghanistan for Temporary Protected Status, granting additional deportation protections and work permits for thousands.