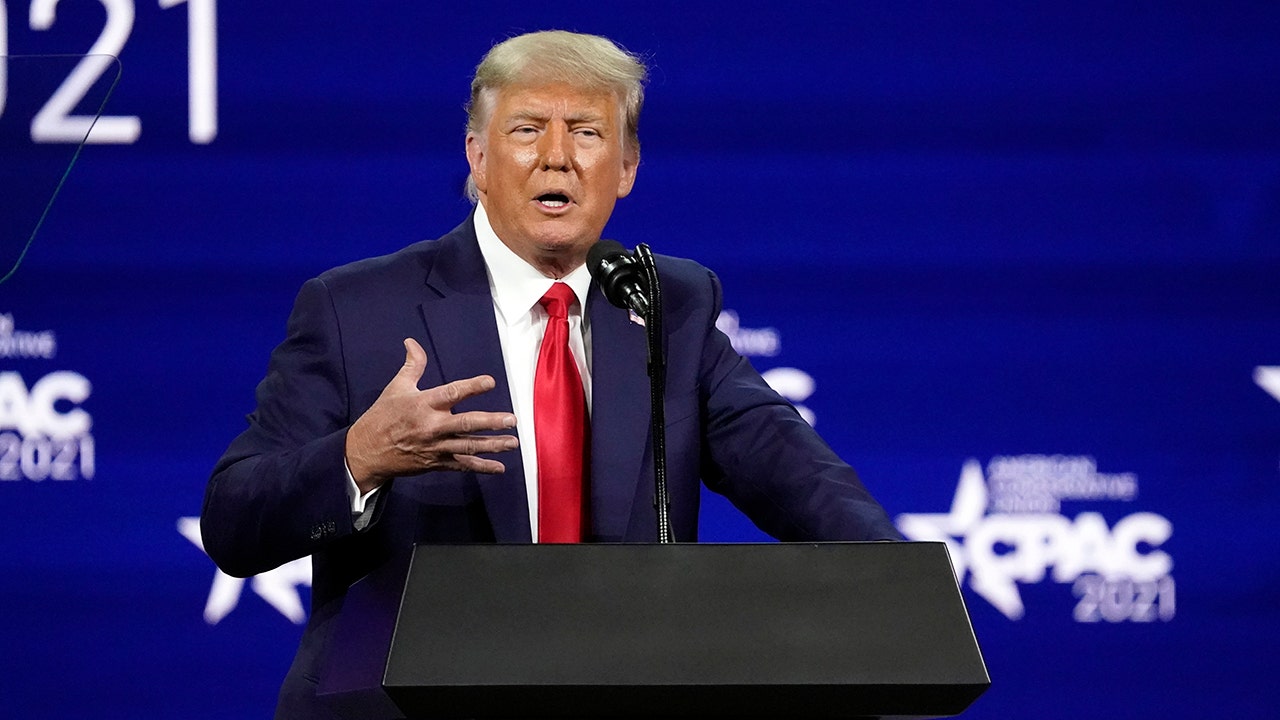 CPAC: 5 biggest moments from weekend as Trump returns to stage, conservatives rail against Biden
Fox News
The Conservative Political Action Conference (CPAC) wrapped on Sunday following an anticipated speech from former President Trump.
Trump rips into Biden during CPAC speech Trump spoke at CPAC on Sunday, marking his first major speech since leaving office. He spoke to a raucous pro-Trump crowd at an event where his influence was felt throughout. Trump tore into President Biden on issues ranging from the brewing crisis at the border to foreign policy as well as the reopening of schools during the coronavirus pandemic.
More Related News
Kelly and Craig Beason, both residents of Minnetonka, Minnesota, told FOX News about the uptick in crime that has led to a carjacking outside their home.
It's not always easy to determine what's driving our government's leaders. As Biden's border crisis continues to spiral there are more questions than answers from the White House.
The New York Police Department responded to an anonymous call reporting that a foot was sticking out of a dumpster at a TD Bank in Queens.
FOX News host Greg Gutfeld calls for the "truth" amid rape and sexual assault allegations made against actor and comedian Russell Brand on "Gutfeld!"
A leaked video from the Department of Veteran Affairs suggests that men can get pregnant and promotes a guide to "language and abortion" for staffers.
In a move to continue to hold railroad operator Norfolk Southern accountable, President Biden signed an executive order Wednesday to assist the people of East Palestine, Ohio, more than seven months after a massive train derailment there.
Indiana police kept the accidental release of a murder suspect for six days for a "tactical advantage."
A delegation of Australian politicians met with U.S. officials in Washington, D.C., to urge the U.S. government to end the prosecution of Julian Assange.
Texas Gov. Greg Abbott announced Wednesday that he ordered the National Guard to install more razor wire along the border after he accused the Biden administration of cutting it.
GOP presidential hopeful Vivek Ramaswamy calls for "decoupling from China" by bolstering trade partnerships with other nations, according to a preview of his speech obtained by Fox News Digital.
The Department of Homeland Security on Wednesday announced a redesignation of Temporary Protect Status for Venezuela, protecting hundreds of thousands from deportation.