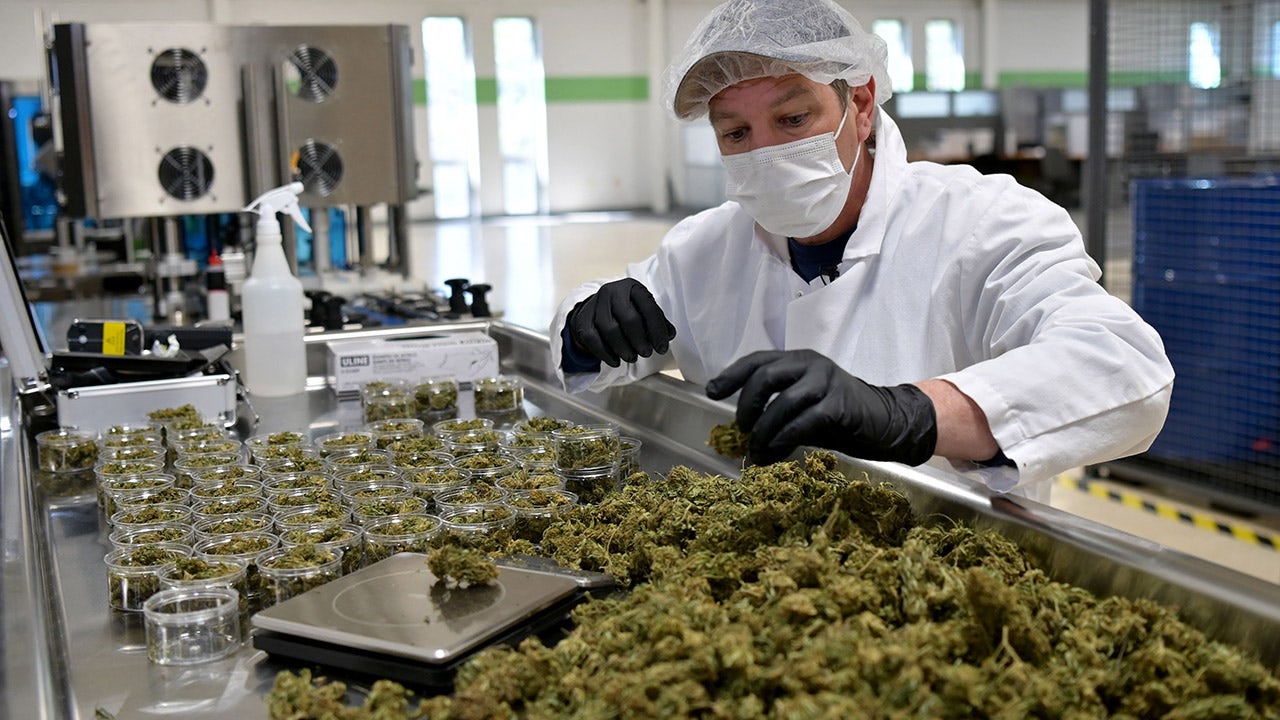 COVID-19 may be blocked by cannabis compounds, study says
Fox News
Compounds found in hemp may prevent the virus that causes COVID-19 from entering human cells, according to a new study published in the Journal of Natural Products.
"That means cell entry inhibitors, like the acids from hemp, could be used to prevent SARS-CoV-2 infection and also to shorten infections by preventing virus particles from infecting human cells," said Richard Van Breemen, a researcher with Oregon State's Global Hemp Innovation Center, College of Pharmacy and Linus Pauling Institute in the Oregon State University release.
More Related News
The Christmas Tree Drop serves as a training exercise for the Louisiana National Guard where guardsmen practice skills they'll use in an emergency.
The pilot who crash-landed a medical helicopter without any loss of life last in Philadelphia last week thanked his flight crew, first responders and God as his "co-pilot" on Sunday as he was released from the hospital.
The former head of New York State's university system officially left office last week after authorities released evidence as part of an investigation into former Gov. Andrew Cuomo that revealed text messages about a former aide who accused the governor of creating a toxic workplace.
Journalists and pundits have scolded newly sworn-in Virginia Gov. Glenn Youngkin for issuing an executive order allowing parents to choose whether their child wears a mask in school or not.