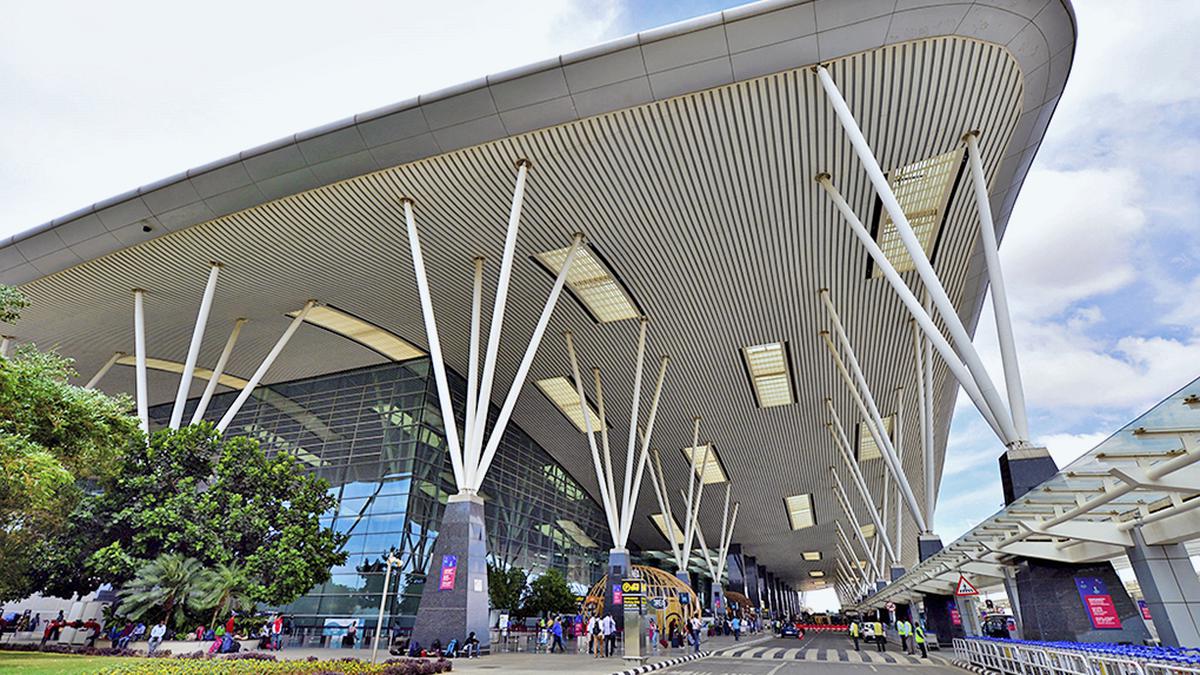 COVID-19 | Karnataka mandates seven-day home quarantine for passengers arriving from five high-risk countries and Hong Kong
The Hindu
All health officers and ASHA workers have been directed to trace, track and quarantine primary and secondary contacts of all COVID positive persons
Following recommendations by the State's COVID-19 Technical Advisory Committee (TAC), Karnataka has now mandated seven-day home quarantine for asymptomatic international passengers arriving in the State from five high-risk countries — China, Japan, South Korea, Singapore and Thailand, and Hong Kong.
With the TAC advising that 10% of all those under home quarantine should be monitored by a call centre daily for COVID-19 symptoms and for further action, the State Health Department issued a circular directing all health officers and ASHA workers to trace, track and quarantine primary and secondary contacts of all COVID-19 positive persons.
The TAC held its 190th meeting on December 30, Friday, in the wake of the Centre making it mandatory for all passengers travelling to India from these countries to undergo RT-PCR tests before their departure from (the six countries) and upload the COVID negative RT-PCR test report on Air Suvidha portal from January 1, 2023. This requirement is in addition to the random 2% tests of all international passengers.
"There are ten direct flights from the above five countries to Bengaluru except South Korea and China. About 49,000 passengers (85% seat load factor) are expected to arrive in the next one month from the three countries that have direct flights to the city. Some of these passengers will transit from Bengaluru to other States and cities and the risk of spreading the infection is high," TAC Chairman M.K. Sudarshan told The Hindu on Saturday.
"Several cases of travellers developing symptoms a few days after arrival have been reported. Hence, we recommended strict seven-day home quarantine. During this period they should self monitor their health for COVID symptoms," he said.
"Although they are asymptomatic, these passengers should follow strict compliance to COVID-19 appropriate behavior during the home quarantine period," he said.
In the meantime, if they develop symptoms, they should immediately self-isolate and report to the local surveillance/ health team and shift to the designated medical facility (government or private) for testing. If they test RT-PCR positive, such samples should be sent for whole genome sequencing (WGS).
More Related News
The Supreme Court agreed to hear a plea challenging grant of 15-day interim bail to Raghav Magunta, son of YSR Congress Party MP Magunta Srinivasulu Reddy, by the Delhi High Court.
The southwest monsoon arrived in Kerala on June 8, the India Meteorological Department (IMD) said on June 8, four days later than the original forecast date of June 4 and nearly a week after its 'normal' onset date of June 1.
Kuruvai paddy would be raised on 3.59 lakh acres in the Cauvery delta and neighbouring districts this year, M.R.K.Panneerselvam, Minister for Agriculture and Farmer's Welfare, said here on Thursday.
Adobe pushes Firefly AI into big business, with financial cover. To learn more, read the full story on The Hindu.
The officials of the Customs Preventive Division (Ramanathapuram) here have seized 2.5 kilograms of cuboid shaped gold bars worth ₹1.54 crore. Following a specific intelligence, surveillance was mounted in the south sea near Muyal Theevu and the officials spotted a fishing boat in the vicinity. After a pause, when the team moved closer to the suspected boat along the Nochiurani coast in Ramanathapuram district on June 5, the smugglers drove the boat to the shore.
The Supreme Court agreed to hear a plea challenging grant of 15-day interim bail to Raghav Magunta, son of YSR Congress Party MP Magunta Srinivasulu Reddy, by the Delhi High Court.
The Bombay High Court on June 8 extended till June 23 the interim protection from arrest granted to NCB's former Mumbai zonal director Sameer Wankhede in the CBI's case of extortion and bribery against him
Union Home Minister Amit Shah said in the last nine years, the Modi Government has overhauled the country's health infrastructure from primary to tertiary level while ensuring free treatment of up to ₹5 lakh for the poor.
Travel writer and author Zac O'Yeah delves into India's rich culinary traditions in his new book Digesting India
The sacrifices of the Galwan Valley war hero, the late Colonel Santosh Babu were recognised with the first-ever statue of his set up in Kodad town of Suryapet district in the presence of Santosh Babu's parents Bikkumalla Upender and Manjula.
Acting upon allegations that illegal immigrants from Bangladesh and Rohingyas from Myanmar were being allowed to take up reservation in West Bengal, the National Commission for Backward Classes (NCBC) has now launched an investigation into the State's OBC list, Commission Chair Hansraj Gangaram Ahir said.