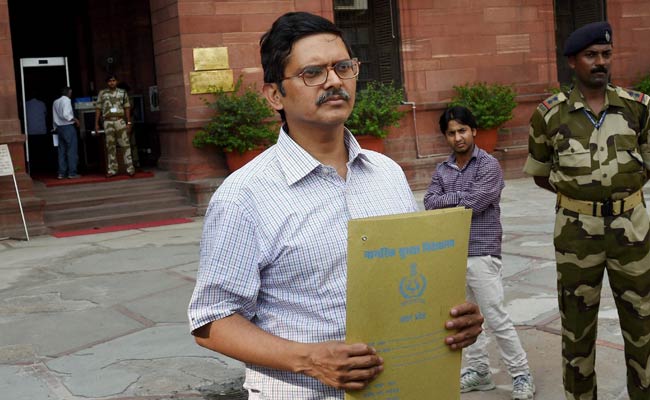 Court Rejects Former Top Cop's Bail Plea In Rape Victim's Suicide Case
NDTV
The Facebook live was treated as the victim's dying declaration and Amitabh Thakur is alleged to have conspired with the BSP MP.
A local court on Thursday rejected the bail plea of former Indian Police Service officer Amitabh Thakur who was sent to jail for allegedly protecting BSP MP Atul Rai in a rape case, forcing the victim to commit suicide.
Passing the order, Additional Sessions Judge P M Tripathi observed, "The allegations against accused are serious and the investigating is still going on and hence in such circumstances, he is not entitled to bail at this stage."
The case in this connection was registered with Hazratganj police on August 27 under the Indian Penal Code.
It was alleged that the a rape victim had lodged case with Lanka police station in Varanasi against Atul Rai.
More Related News
Yesterday Mehbooba Mufti tweeted: "Why such anger against Kashmiris for celebrating Pak's win? Some are even chanting murderous slogans - 'desh ke gadaaron ko goli maaro'"
Mohammed Khan, an accused in the Rs 21,000-crore heroin seizure case, was on Monday sent in the NIA's custody by special judge Shubhada Baxi, after he was brought here from Patiala on a transit warrant.
Ahoi Ashtami: The day is known as Ahoi Ashtami as it falls on the "Ashtami" or the eighth day of the waning period of the Moon.
Lakhimpur Kheri Killing: Questioning why there were "only 23 eyewitnesses", the Supreme Court ordered the state to gather more witnesses and give them protection.
Official sources say the terrorists tried to target security forces but the grenade missed the mark and hit a passenger vehicle.
According to officials, the rape case was registered against Karan Morwal on April 2 this year at the women's police station in Indore.
Lalu Prasad Yadav's comments came amid a strained relationship being witnessed between his two sons Tej Pratap and Tejashwi over the leadership of the party.