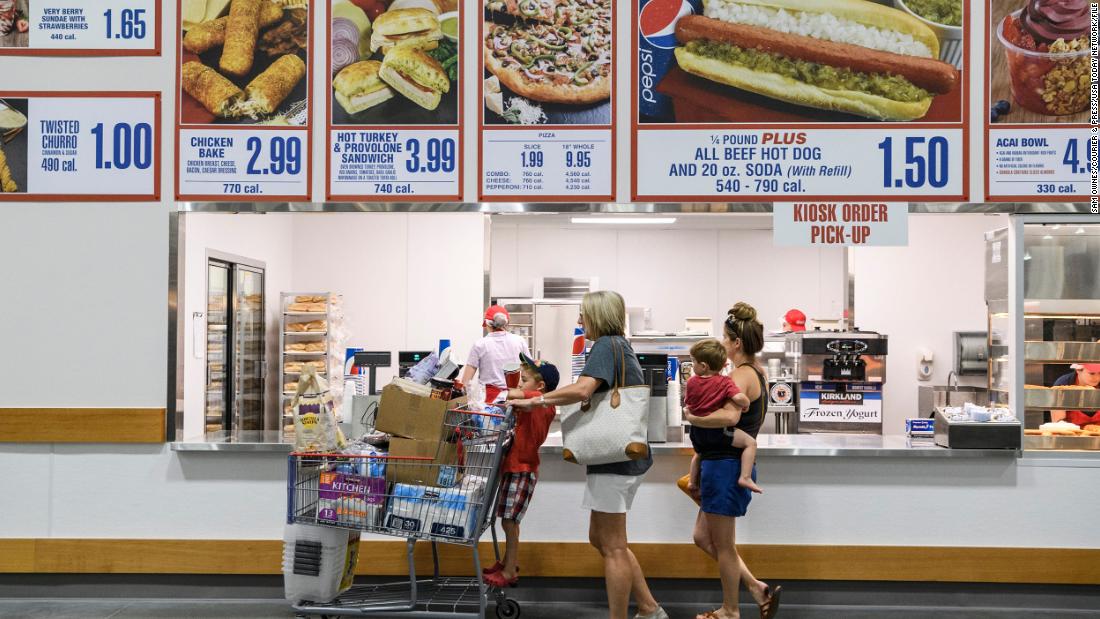 Costco's food courts have a cult following. Now they're making a comeback
Costco diehards, don't fret: The beloved food court, known for its $1.50 hot dog and soda combo and giant menu boards, is coming back to life, albeit slowly.
Costco shut down seating areas in food courts when the pandemic spread through the United States last March. It pared back the menu to hot dogs and pizza for takeout only. Signs of life started to emerge in the summer when the chicken bake returned. Now, the return to normal is gaining steam. Costco (COST) recently began adding back ice cream and smoothies to the menu and is bringing back tables and chairs in stores that have outdoor seating areas. The company also is bringing back churros to the menu and plans to resume indoor seating as more states loosen Covid-19 safety restrictions.