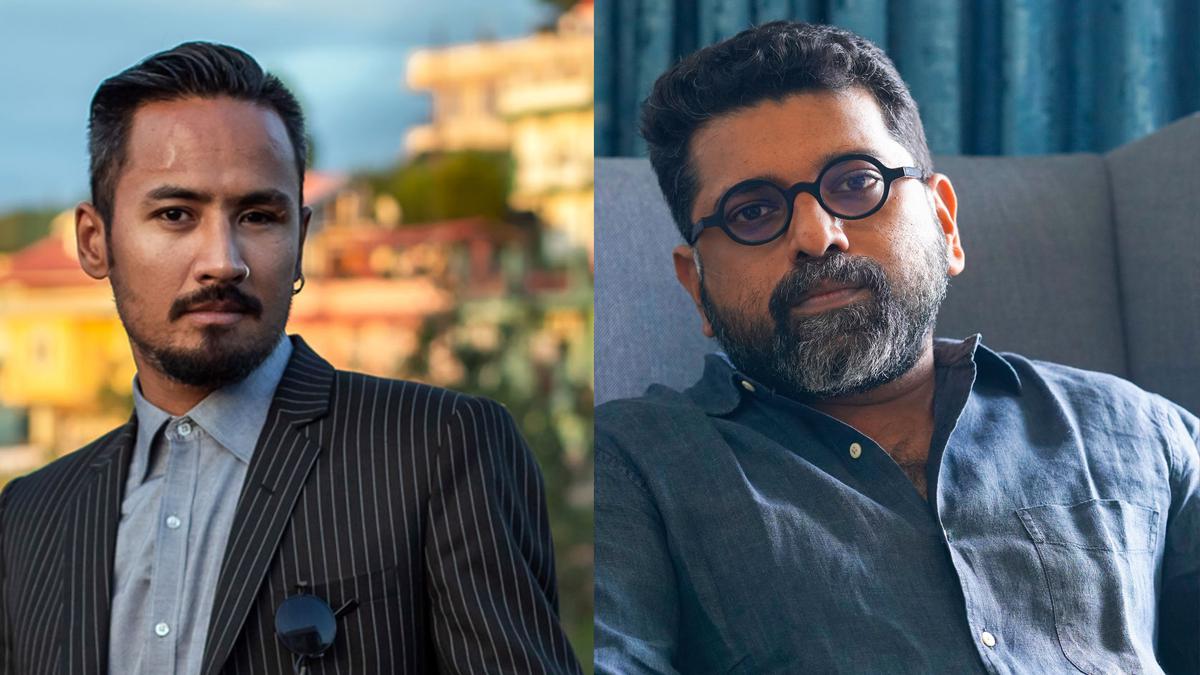 Conversation with filmmakers Mahesh Narayanan and Wanphrang Diengdoh ahead of IIHS's Urban Lens film festival
The Hindu
Filmmakers Mahesh Narayanan and Wanphrang Diengdoh discuss the importance of geography in films
In Mahesh Narayanan's Malik, the sea is an integral to the film's narrative. Through its protagonist, Ahammadali Sulaiman (played by Fahadh Faasil), a migrant, we delve into the story of the evolving relationships between the local communities in the adjacent coastal villages of Ramadapally and Edavathura. The sea forms the backdrop of friendship, romance, betrayal, and bloodshed in the gripping drama.
"All my stories come from my surroundings, not from any kind of literary work. I couldn't have set Malik anywhere other than a seaside village because the sea is an integral part of the conflict of that story. The place is an important part of my films," says Mahesh.
His most recent film, Ariyippu, is no different. It is about an immigrant Malayali couple working in a medical glove manufacturing factory in Noida. In this film, too, the importance of geography is apparent. Because we see how language, culture, terrain, and weather can alienate people. The film is also set during the peak phase of COVID-19, which made it an apt choice to open the ninth edition of IIHS's Urban Lens film festival.
After two years of being online, the festival is back to physical screenings this year. Apart from Ariyippu, the other films at the festival include Shaunak Sen's Oscar-nominated documentary feature All That Breathes, Wanphrang Diengdoh's Lorni - The Flaneur, Rebana Liz John's Ladies Only, and Aboozar Amini's Kabul, City in the Wind.
Explaining the choice of films for this year, Subasri Krishnan, the curator of the festival and a filmmaker herself, says, "We went for films, both fiction and nonfiction, that deal with the condition of being in a city either physically or tangentially or metaphorically. Since we live in a post-COVID-19 world, we also picked films that represented the pandemic experience in some way or the other."
According to Subasri, city and cinema influence each other. "In Rangeela, for instance, Aamir Khan speaks what you call the 'Bambaiya Hindi', which you find people speaking in real life. However, with the dialect spoken by a star on screen, it gets popular," she says, "How the city is represented in cinema finds a way into the cultural lives of people, individually and collectively. The reason we started the festival is to see how a city has found a voice in films through different artists and filmmakers."
Wanphrang's Lorni - The Flaneur, for instance, is set in Shillong. The protagonist of his film, Shem (Adil Hussain), navigates the narrow streets and dark alleys as he embarks on an emotional and mental journey reflective of his reality and that of the city.
More Related News
The victim reached home and reported the incident to her mother, with whose help she got treated at a hospital.
In the midst of a heated debate surrounding the legacy of Hindu ideologist Vinayak Damodar Savarkar, Maharashtra Minister Mangal Prabhat Lodha has announced plans to celebrate 'Swatantraveer Savarkar Vichar Jagran Saptaha', across the State.
Tamil Nadu Today newsletter, your guide from The Hindu on the major news stories to follow today
Prithu's feat gained traction in modern times after Assam Chief Minister Himanta Biswa Sarma cited the "path shown" by the 13th-century king to underscore the need to struggle against an existential threat.
Harvest of 'nendran' variety of bananas, which has good market potential in Kerala and some parts of Tamil Nadu, is in full swing in Tiruchi and Karur districts. Unlike varieties such as 'poovan', 'rasthali' 'karporavalli' and 'elachi', farmers in Tiruchi and Karur districts raise nendran banana intending to tap its demand in Kerala. It is mainly raised on agricultural fields situated close to the banks of the Cauvery in Karur and Tiruchi districts.
Misra and her team decided to build hybrid FETs to increase electron mobility.
Whatever progress that is visible in Andhra Pradesh is due to the funds sanctioned by the Central government, says BJP State president Somu Veerraju
A senior Jammu and Kashmir government official told The Hindu that several claims could not be processed, as the individuals were not able to produce original documents such as refugee cards
Two persons, who ran a business cleaning septic tanks in the Nilgiris, were arrested by the district police on Friday after they allegedly dumped human faeces in a stream running into a reserve forest that also serves as an important source of drinking water for villagers in Nanjanad panchayat.
On Tuesday, "unknown" men allegedly trespassed, shouted slogans and harassed women students during the 'Shruti' festival at Delhi Univeristy's Indraprastha College for Women.