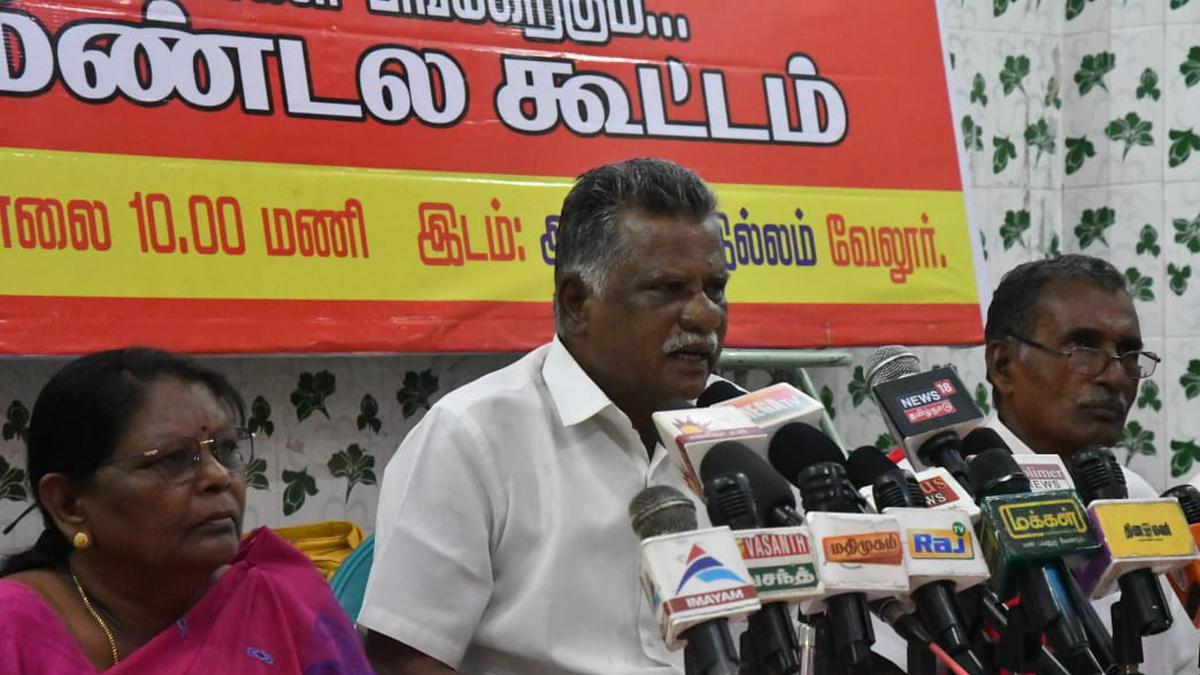 Congress, CPI MLAs to boycott Governor's 'At Home' reception
The Hindu
Congress Legislature Party leader Selvaperunthagai criticises R.N. Ravi for "deliberately delaying" his assent to an important legislation passed by the Assembly; Tamizhaga Vazhvurimai Katchi too decides to stay away from the event
Leader of the Congress Legislature Party K. Selvaperunthagai said on Wednesday that his party MLAs would boycott the 'At Home' reception to be hosted by Tamil Nadu Governor R.N. Ravi at the Raj Bhavan on Republic Day.
In a statement, he criticised the Governor for "deliberately delaying" his assent to important legislation passed by the Assembly.
Alleging that the Governor was acting as the face of the Rashtriya Swayamsevak Sangh, he condemned Mr. Ravi for running a parallel government and acting as an agent of the "fascist" BJP government at the Centre.
Citing a recent speech by the Governor in which he called for rewriting the history of the freedom struggle, he alleged that it was an indication that the Governor was continuing with his controversial speeches.
Tamizhaga Vazhvurimai Katchi leader and Panruti MLA T. Velmurugan said his party would also boycott the reception as the Governor was "insulting" the people of Tamil Nadu and the government by withholding assent to several Bills.
He said in a statement that the Governor's conduct in the Assembly on January 9 went against the Constitution.
More Related News
He added that he would not hesitate to import coal and mandate thermal plants to run at full capacity to ensure continued supply of electricity
OPS files affidavit objecting to EPS's application that ECI should take the amended bylaws on record ahead of the byelection to Erode (East) Assembly constituency.
Crushed between the State and the Indian Railways, nearly one-third of the people living in Haldwani
Passes away on the day his iconic movie Sankarabharanam was released in 1980
MADURAI William Shakespeare's much-loved comedy, Twelfth Night, proved to be a crowd-puller yet agai
Justice Anita Sumanth, however, grants liberty to them to appeal before the Central Goods and Services Tax officials
Left Front and Congress settle their dispute over four seats while the IPFT is contesting one seat more than the five allotted by ally BJP
The agency has alleged that a part of the 'kickback' was used for the Aam Aadmi Party's poll campaign ahead of the Goa Assembly election in 2022
He says the funds allotted for the projects should be spent within the financial year and the government comes under criticism if there is any delay in completion of the projects
The new web-based application is expected to save time spent by the public on registration