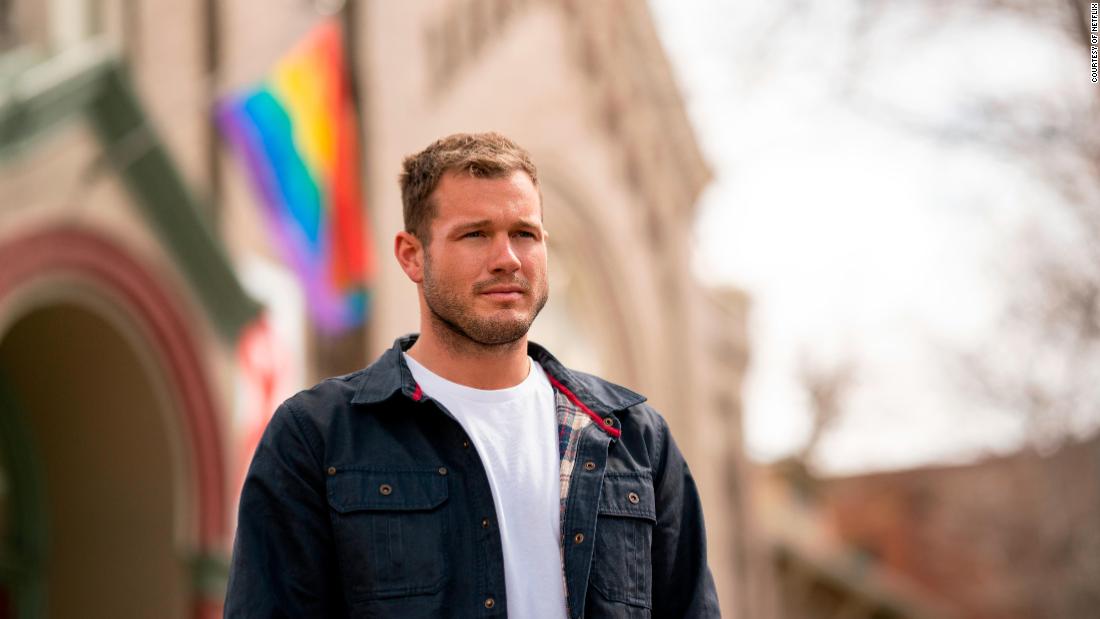 'Coming Out Colton' tracks 'The Bachelor' alum Colton Underwood's LGBTQ education
CNN
Much like Caitlyn Jenner's coming-out education in "I Am Cait," "The Bachelor" alum Colton Underwood approaches the process of telling the world who he is almost like an anthropologist in the six-part Netflix docuseries "Coming Out Colton." It's a carefully constructed showcase for someone who, like Jenner and her extended family, appears accustomed to life under the camera's watchful eye.
The series notably follows Underwood during the run-up to the "Good Morning America" interview in which he revealed that he's gay, documenting a period in which he frets about how his parents, siblings, former high-school football coach and others closest to him will receive the news before telling the general public.
In a classic example of reality-TV gimmickry, a few of those exchanges unfold after Underwood expresses his anxiety about the conservation, then end on cliffhangers, such as they are, leading into the next episode.
More Related News
In a statement Tuesday, the Department of Energy announced the release of 13.4 million barrels of oil from the strategic petroleum reserve.
"Snow White and the Seven Dwarfs" is getting a live-action remake, but Emmy winning actor Peter Dinklage isn't sure it should.
Federal prosecutors are reviewing fake Electoral College certifications that declared former President Donald Trump the winner of states that he lost, Deputy Attorney General Lisa Monaco told CNN on Tuesday.
Peter Bergen writes that Robert F. Kennedy Jr. has become one of the leading voices in the anti-vaccination against Covid-19 movement, and he is imperiling the lives of countless Americans in the process