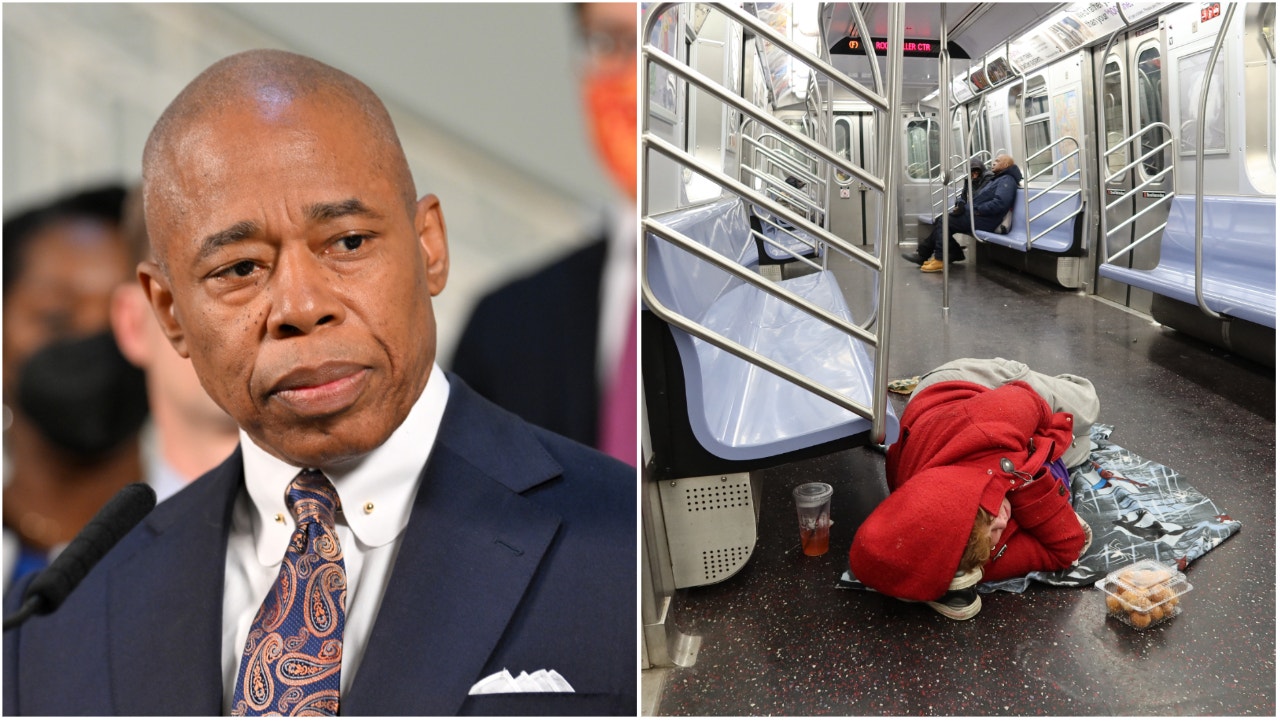 Colorado cancels plans to send migrants to NYC, Chicago amid outcry from Democratic mayors
Fox News
Colorado will stop sending migrants to major Democrat-run cities after Chicago Mayor Lori Lightfoot and New York City Mayor Eric Adams urged Gov. Jared Polis to halt the program.
"People fleeing violence and oppression in search of a better life for themselves and their families deserve our respect not political games and we are grateful we have been able to assist migrants to reach their final destination," Polis had said of the program. "We refuse to keep people against their will if they desire to travel elsewhere." Anders Hagstrom is a reporter with Fox News Digital covering national politics and major breaking news events. Send tips to Anders.Hagstrom@Fox.com, or on Twitter: @Hagstrom_Anders.
Adams and Lightfoot wrote to Polis in a joint letter, urging him to halt his bussing program after it sent just a few hundred migrants.
More Related News
Fox News host Greg Gutfeld examines the media's coverage of police beating Tyre Nichols to death on 'Gutfeld!'
Fox News host Jesse Watters gives his take on illegal migrants in New York City and America's immigration policies on 'Jesse Watters Primetime.'
Will Keeps, of Des Moines, Iowa, an ex-gang member who founded an educational program for at-risk youth, was released from the hospital Monday after he was wounded in a school shooting.
Sens. Tim Scott and Cory Booker remain committed to negotiating for police reform following the death of Tyre Nichols, but hopes of a bill approved in both chambers are slim.
Rep. Adam Schiff, D-Calif., was mistakenly labeled a Republican while facing questions regarding his removal from the House Intelligence Committee on CNN Sunday.
Democratic Kentucky Gov. Andy Beshear spoke on the state's teacher shortage Monday, and is expected to push the state legislature to increase education funding.
CAMERA, a media watchdog group, accused CNN of purposefully publishing a cartoon featuring antisemitic tropes in a piece about an Israeli artist.
The nation's largest police organizations are willing to work with Congress to revive police reform negotiations following the death of Tyre Nichols, but are not optimistic anything will bear fruit.
DOJ says it is working with the intelligence community before briefing the Senate Intelligence Committee on the improper retention of classified records by Biden and Trump.
A planned increase in Texas' homestead exemption could potentially save homeowners thousands of dollars over the lifetime of their homes.
Top Democrats are demanding Meta provide answers on why it reinstated former President Trump to Facebook and Instagram, calling it "inexplicable."