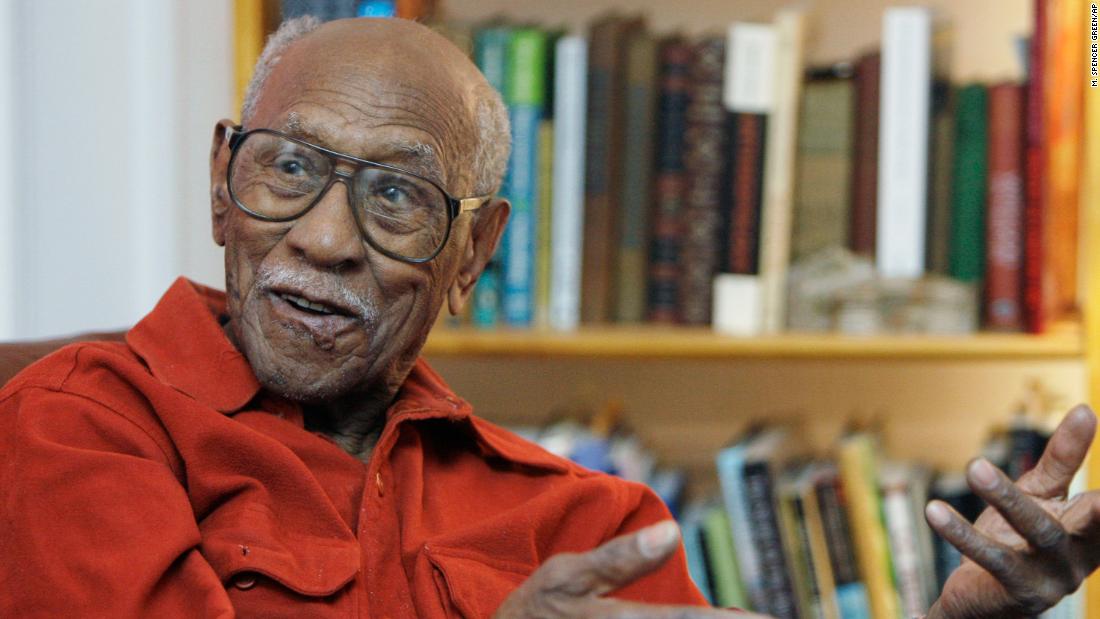 Civil rights leader Timuel Black dies at 102
CNN
Civil rights leader Timuel Black died Wednesday at the age of 102, according to a statement from the University of Chicago where he obtained a master's degree in 1954.
"He marched with Martin Luther King Jr., campaigned for Chicago mayor Harold Washington, mentored a young Barack Obama and helped bring the Obama Presidential Center to the South Side," the university said of the civil rights leader in a statement.
Black also helped end segregation in the Chicago Public Schools district through his work as an educator and administrator, the university said.
More Related News
Joe Biden and Donald Trump are locked in an extraordinary and escalating clash that has profound political consequences now and into 2024.
The governors of New Jersey and New York have each issued a state of emergency in advance of an anticipated nor'easter.
A German woman who joined ISIS was sentenced to 10 years in prison on Monday over the death of a 5-year-old Yazidi girl.
Consider it a win for 18th century technology over late 20th century criminal innovation.
One of the men convicted in the murder of James Jordan, father of basketball legend Michael Jordan, was denied parole, according to Greg Thomas, a spokesperson for the North Carolina Department of Public Safety.
Two people were killed when a gunman opened fire Monday at an Idaho mall, according to Boise Police Chief Ryan Lee. Four other people, including a Boise police officer, were injured, Lee said at a media briefing.
The suit names 10 white supremacist and nationalist organizations along with 14 individuals.