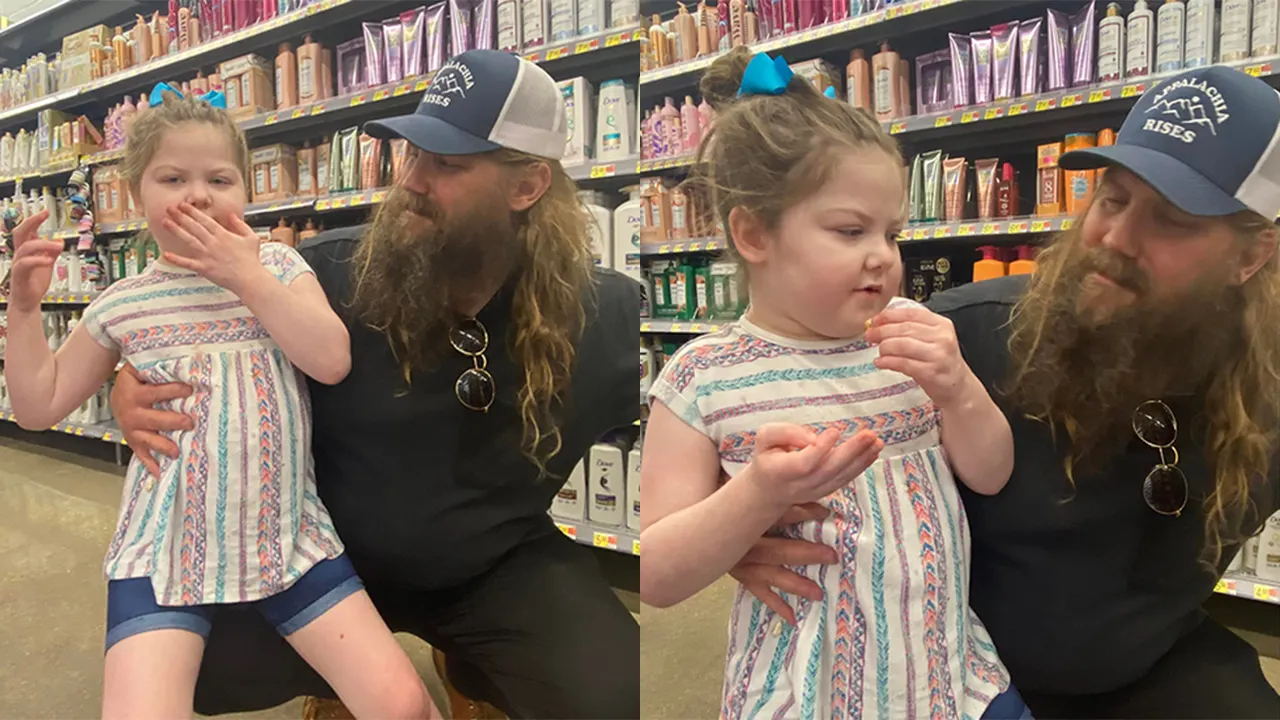 Chris Stapleton has little girl starstruck with impromptu Walmart meeting
Fox News
"Tennessee Whiskey" singer Chris Stapleton made a little girl's day at their local Walmart as he was buying supplies for families in need.
Caroline Thayer is an entertainment writer for Fox News Digital. Follow Caroline Thayer on Twitter at @carolinejthayer.
Etta's mother Courtney Crider told reporters the encounter with the "Tennessee Whiskey" singer was profound, as her daughter has autism and his music often settles her when she is over-stimulated. A post shared by Chris Stapleton (@chrisstapleton)
More Related News
Actress Jennette McCurdy said her career is stagnant and detailed why she was "jealous" of Ariana Grande while the stars filmed one season of their Nickelodeon show "Sam & Cat."
Jane Seymour was "devastated" as she recalled "all the memories" from her 50-year friendship with Olivia Newton-John, who died at 73 following cancer battle.
Britney Spears is to return to the music scene in a collaboration with Sir Elton John. "Hold Me Closer" will be a rendition of Elton's "Tiny Dancer" hit.
Dave Chappelle's alleged Hollywood Bowl attacker, Isaiah Lee, has reportedly requested to be transferred to California's Mental Health Diversion program.
Olivia Newton-John and daughter Chloe Lattanzi shared an "extremely protective" relationship. Olivia's death was confirmed on Monday after cancer battle.
Olivia Newton-John is remembered by "Grease" co-star Didi Conn, who played Frenchy in the 1978 film. Conn spoke with Fox News Digital about the stars' bond.
Fred Savage was fired from directing "The Wonder Years" reboot in February following an internal investigation amid allegations of "misconduct" on the set.
Ashton Kutcher addresses his vasculitis diagnosis that left him temporarily unable to hear, walk or see. The actor shared with his fans that he's "all good" three years later.
Ozzy Osbourne surprised fans on Monday with an unplanned performance at the 2022 Birmingham Commonwealth Games in England, marking first performance since his "life-altering" surgery in June.
Amanda Seyfried had her breakthrough role when she was in the comedy "Mean Girls." The actress recently opened up about some of the uncomfortable situations she was put in at a young age.
Stephen Colbert and Mindy Kaling dispelled rumors there was a beef between the two stars during a Monday night segment of the "Late Show."