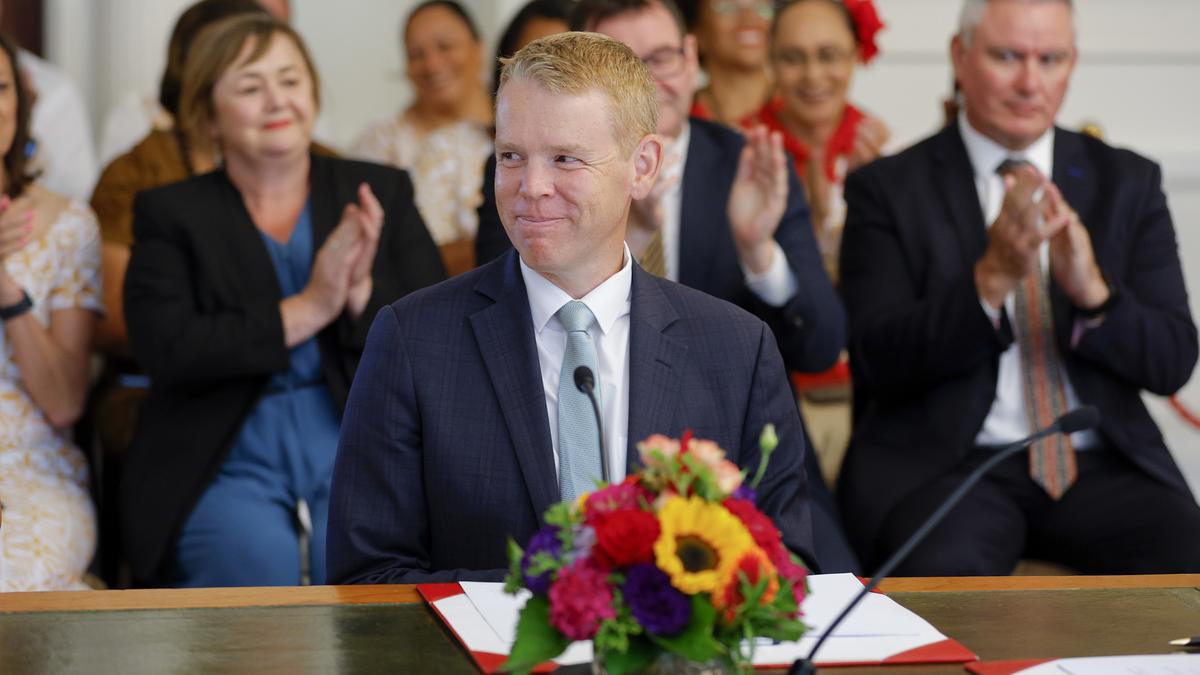 Chris Hipkins sworn in as New Zealand PM, pledges focus on economy
The Hindu
He will have less than nine months before contesting a tough general election, with opinion polls indicating his Labour Party is trailing its conservative opposition
Chris Hipkins was sworn in Wednesday as New Zealand's 41st prime minister, following the unexpected resignation last week of Jacinda Ardern.
Mr. Hipkins, 44, has promised a back-to-basics approach focusing on the economy and what he described as the "pandemic of inflation."
He will have less than nine months before contesting a tough general election, with opinion polls indicating his Labour Party is trailing its conservative opposition.
New Zealand Governor-General Cindy Kiro officiated the brief swearing in ceremony in front of his friends and colleagues after she earlier accepted Ardern's resignation.
"This is the biggest privilege and responsibility of my life," Mr. Hipkins said at the ceremony. "I'm energised and excited by the challenges that lie ahead."
Carmel Sepuloni was also sworn in as deputy Prime Minister, the first time a person with Pacific Island heritage has taken on the role. She congratulated Mr. Hipkins and thanked him for the trust he'd placed in her.
After the ceremony, Mr. Hipkins said as an aside to reporters: "It feels pretty real now."