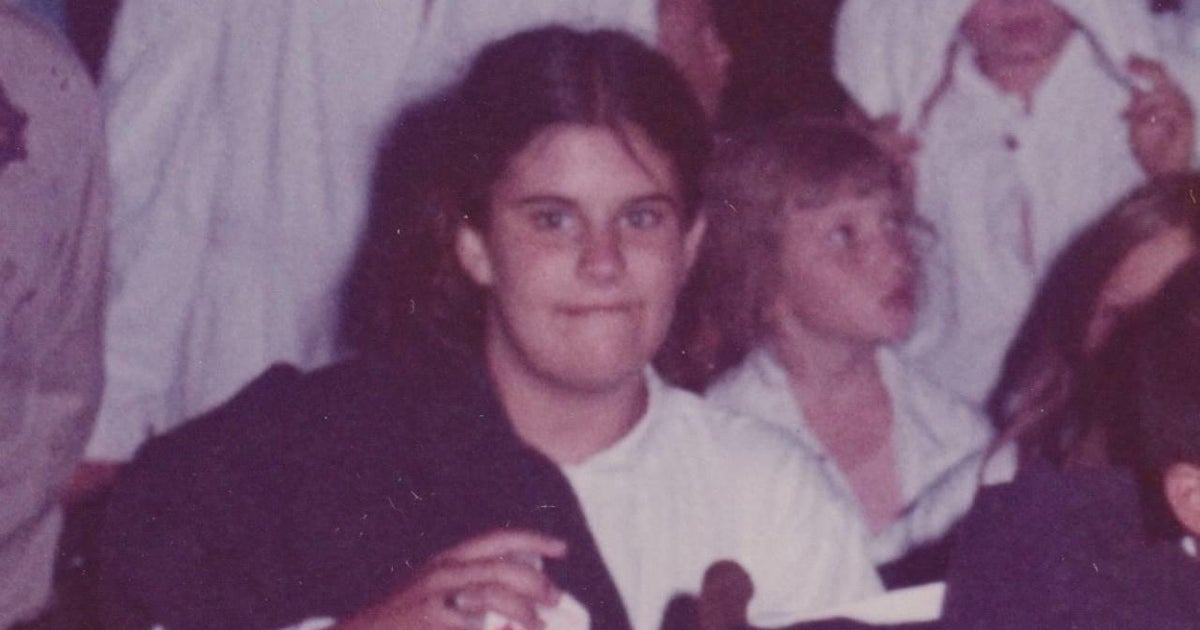 Chowchilla bus kidnapping survivor's lifelong fight to keep her captors behind bars
CBSN
Produced by Chris Young Ritzen, George Osterkamp, Mead Stone and Gary Winter AUDIO: JENNIFER BROWN, AGE 9: …They parked the bus. And there was another green — there was a green van down there waiting for us. AUDIO: JENNIFER BROWN, AGE 9: And those two guys standing from the bus door to the van door with guns with pantyhose over the head so we wouldn't run out. … and then, see, they pulled the van right up to the bus door. AUDIO: JENNIFER BROWN, AGE 9: So they wouldn't see any feet prints. AUDIO: JENNIFER BROWN, AGE 9: And a few of my little friends that are 5 and 6, they came over and started laying on me and crying. And I told them be brave because it's going to be alright … CBS NEWS REPORT: Throughout much of this day, parents and other family of the missing children came to the command post set up in downtown Chowchilla to try desperately to fathom some reason out of this madness. Carol Marshall's 14-year-old son Mike was another on the bus. CBS NEWS REPORT: So far there's been no word from any abductors … AUDIO: MICHAEL MARSHALL, AGE 14: Edward squeezes me through this half-foot hole. AUDIO: MICHAEL MARSHALL, AGE 14: I get on top of it and I start pounding on this box. Start hitting and pounding, hitting and pounding. AUDIO: MICHAEL MARSHALL, AGE 14: None of us knew if when we got out, they were just going to be standing there with shotguns at our head and stuff, so we were kind of … pretty scared." AUDIO: JENNIFER BROWN, AGE 9: They had these coveralls. … And all these little kids go into 'em and we had to roll the pants about 10 feet. And we rolled the arms up and we were all sitting there — some of 'em didn't roll our arms up and we sitting there flapping our arms. We said, "Hey we can fly!?" AUDIO: JENNIFER BROWN, AGE 9: Everybody stated saying, "are you all right Jennifer" and all this stuff and I said "Yeah. I'm fine." Then whenever we got into this room, I found my mom and my dad. HAROLD DOW | CBS NEWS: How does it feel to be a big movie star? RICHARD THRELKELD | CBS NEWS: For the last two days, the Woods estate has looked like an armed camp, dozens of officers looking for anything. RICHARD THRELKELD | CBS NEWS: And so the search is on nationwide for these three men … HAROLD DOW | CBS NEWS: James Schoenfeld was captured at dawn today. Police say he ran hard, all over the Western United States, but he did not run well. … Frederick Woods was arrested by the Royal Canadian Mounted Police this afternoon, just across the Washington State border in Vancouver. REPORTER AT COURTHOUSE: You say they would give you this funny look. What did that make you feel? WALTER CRONKITE | CBS EVENING NEWS ANCHOR: A California judge today imposed mandatory life prison sentences without parole on those three young men who kidnapped 26 Chowchilla school children … AUDIO FROM 2018 PAROLE HEARING: Hello. My name is Jodi Medrano. I was Jodi Heffington. AUDIO FROM 2018 PAROLE HEARING | JODI HEFFINGTON MEDRANO: To listen to him talk about his poor childhood … (sarcastically laughs) I don't know if I want to laugh, cry, cuss him or what … Because where did my childhood go?
In August 2022, after 46 years, the last of three men convicted of kidnapping 26 children and their bus driver was paroled from a prison in California. REPORTER: Any chance at all this could be a terrible hoax or joke that someone is playing? JENNIFER BROWN, AGE 9: I don't know. I've never been a movie star before. JENNIFER BROWN: Scared.
It was one of the largest kidnappings in U.S. history. A school bus with 26 children was stopped by three armed gunmen as they headed home from the Dairyland Elementary School in the small California town of Chowchilla. CAROL MARSHALL: I imagine there is a chance. I hope that's all it is. AUDIO: MICHAEL MARSHALL, AGE 14: We pulled up to Chowchilla and I was asleep. … So, when I got off the bus everybody started taking pictures of me saying, "Hi Mike, how you doing? What was the pit like?" CBS NEW REPORT: For 9- year-old Jennifer Brown, the experience has allowed her to still see the world with compassion.
More Related News
Some frozen fruit products from the Scenic Fruit Company sold at Costco, Trader Joe's and a handful of other stores are being recalled due to possible hepatitis A contamination, the Food and Drug Administration announced Friday.
Brown freshman Olivia Pichardo became the first woman to appear in a Division I baseball game when she pinch hit in a 10-1 loss to Bryant on Friday.
Meta, the parent company of Facebook and Instagram, launched a paid subscription service in the U.S. on Friday — allowing users on both platforms to pay for verification.
Fairleigh Dickinson became the second No. 16 seed in history to win an NCAA Tournament game, stunning top-seeded Purdue 63-58 behind 19 points from Sean Moore and a relentless, hustling defense on Friday night.
A federal judge in Washington, D.C., issued a warning about the risk of future political violence and the dangers of ongoing misinformation and denialism regarding the Jan. 6 Capitol attack.
The Army has launched an investigation after a member of its Golden Knights parachute team died from injuries he sustained during a training jump.
Washington — The White House under former President Donald Trump failed to report more than 100 gifts given to him and his family by foreign governments during his time in office, and some of those gifts remain missing, according to a report released Friday by Democratic staffers on the House Oversight Committee.
Washington — The Justice Department is investigating TikTok's Chinese parent company, ByteDance, for possible spying on U.S. citizens, including journalists, CBS News has confirmed.
Lance Reddick, an actor known for his roles in the HBO police drama "The Wire" and the "John Wick" action movies, has died, his representative Mia Hansen confirmed to CBS News. He was 60.
Washington — YouTube on Friday lifted restrictions on former President Donald Trump's account that have been in place since the weeks after the Jan. 6, 2021, attack on the Capitol.
Former Theranos executive Ramesh "Sunny" Balwani found an escape hatch Thursday from the scheduled start of his nearly 13-year prison sentence for a blood-testing hoax he engineered with his former boss and lover, Elizabeth Holmes.