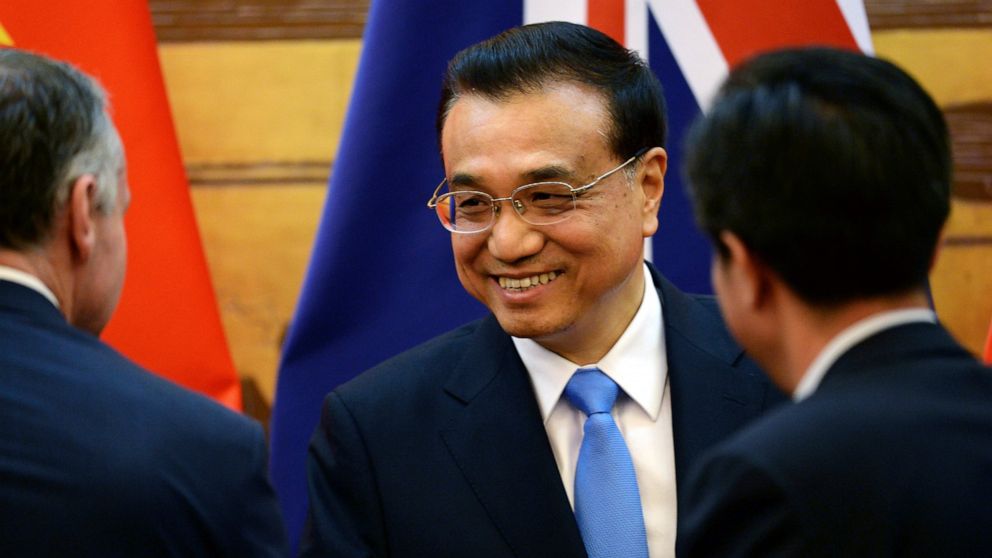 Chinese premier congratulates Australian leader on election
ABC News
China and Australia may be ready to thaw their diplomatic relations, which have been sitting in the deep-freezer for years
CANBERRA, Australia -- Chinese Premier Li Keqiang wrote to congratulate Australian Prime Minister Anthony Albanese on his election victory, which some Australian media reported on Tuesday was a thawing of bilateral relations that Beijing put into deep freeze more than two years ago.
Chinese ministers had refused to return phone calls of their Australian counterparts under former Prime Minister Scott Morrison's conservative administration.
Albanese and Foreign Minister Penny Wong were sworn in Monday, then immediately flew to Tokyo for a summit with U.S., Japanese and Indian leaders after Australia's center-left Labor Party narrowly won an election Saturday.
Li told Albanese: "The sound and stable development of the Sino-Australian relationship conforms to the fundamental interests and common aspirations of the two peoples and is also conducive to peace, stability, development and prosperity in the Asia-Pacific region," China Daily reported.