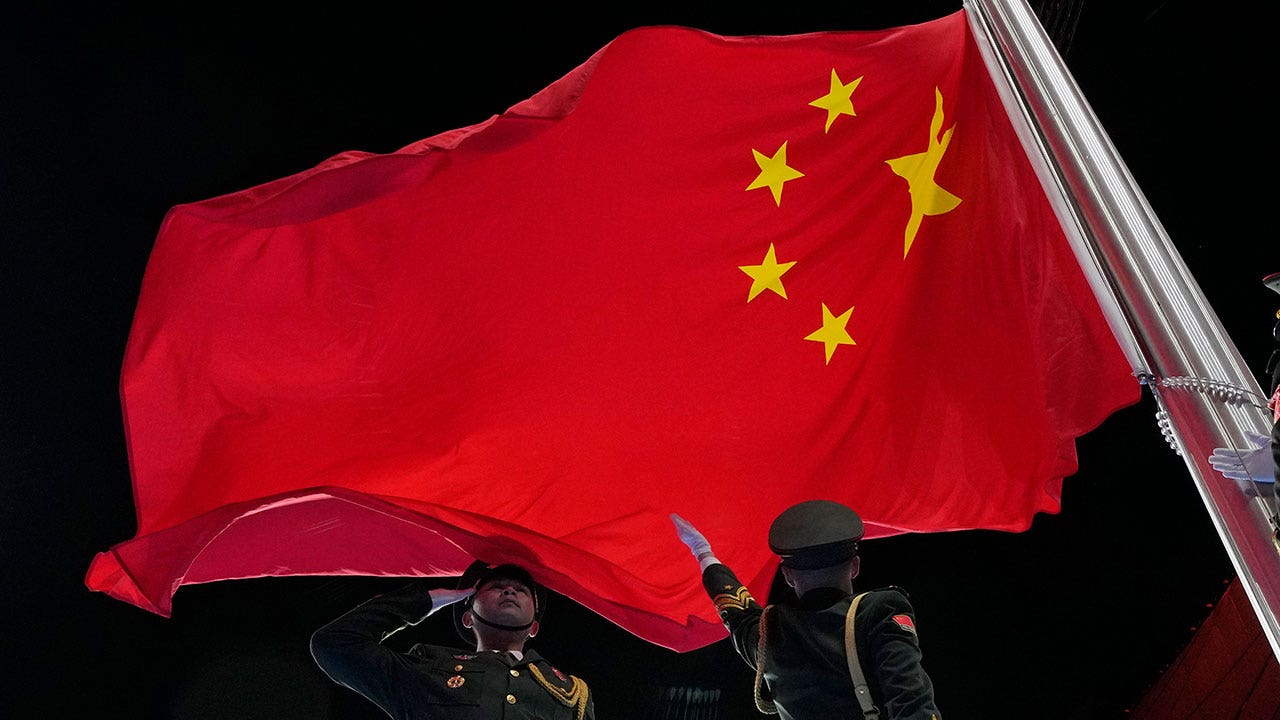 China targeting state, local leaders in push to influence Beijing-friendly policies: intel officials
Fox News
The intelligence community said leaders at the state level are at risk of being targeted by China in an effort by Beijing to lobby for federal policies starting at the local level.
Brooke Singman is a Fox News Digital politics reporter. You can reach her at Brooke.Singman@Fox.com or @BrookeSingman on Twitter.
The NCSC warned that Chinese influence operations in the U.S. are to expand support for PRC interests among state and local leaders and to use those relationships to "pressure Washington for policies friendlier to Beijing."
"The PRC understands U.S. state and local leaders enjoy a degree of independence from Washington and may seek to use them as proxies to advocate for national U.S. policies Beijing desires, including improved U.S. economic cooperation with China and reduced U.S. criticism of China's policies towards Taiwan, Tibetans, Uyghurs, pro-democracy activists and more," the NCSC explained.
More Related News
Veteran Hollywood actress Jane Fonda donated to Rep. Ocasio-Cortez's campaign for at least the fifth time on Tuesday with a $1,000 check to the "Squad" leader's campaign.
National security adviser Jake Sullivan warned Iran of "severe consequences" if it attacks U.S. citizens after it was revealed that John Bolton was targeted.
The New Jersey State Police said that a double-decker bus overturned on Tuesday when the driver "lost directional control" and struck a truck, leaving two dead.
New York City Mayor Eric Adams says that the Big Apple needs help with the surge in migrants coming to the city, and is urging the federal government to do more.
Taiwan has accused China of sending 17 fighter jets across the Strait median line, escalating tensions after House Speaker Nancy Pelosi's visit to the island last week.
Sen. Michael Bennet reportedly purchased a 24-hour fishing license for a new campaign ad depicting the wealthy businessman as an outdoorsman ahead of the midterm elections.
Police are telling residents to shelter in place as a massive warehouse burns in Madison, Illinois. Police have not announced any injuries nor the cause of the fire.
Trump-backed GOP Rep. Ted Budd received a key law enforcement endorsement Wednesday over Democrat opponent Cheri Beasley vying for retiring Republican Richard Burr's Senate seat.
Rep. Dan Bishop criticized the FBI raid at former President Trump's Mar-a-Lago home as akin to a dangerous "security state," as more Americans feel government "out of their control."
White House Council of Economic Advisers member Jared Bernstein admits consumer prices cooling in July is "no victory lap," with key areas still seeing 40-year high inflation.
CNBC's Dominic Chu said on MSNBC's "Morning Joe" Wednesday that "nobody has the guts" to say inflation has peaked because "things have gotten so pervasively bad."