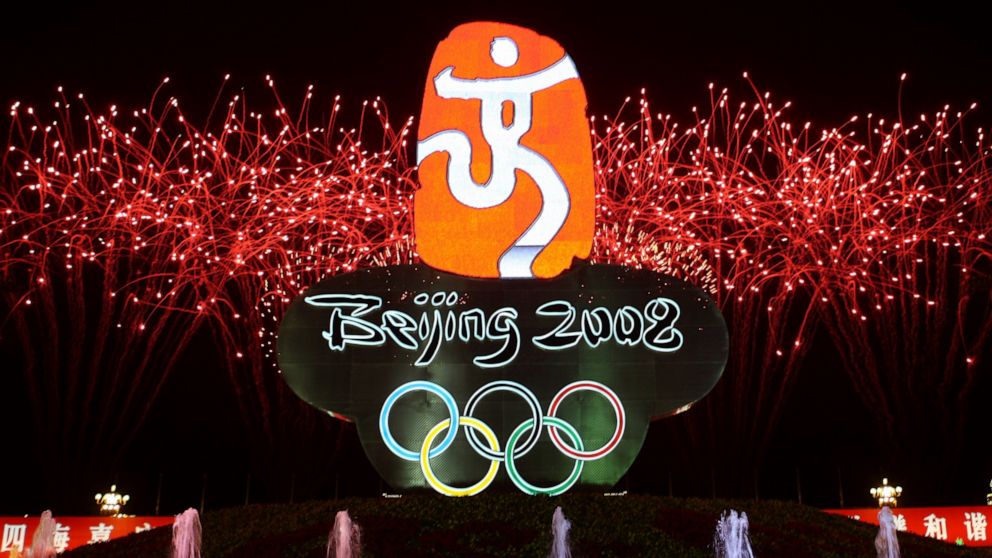 China 2008 vs 2022: Richer, stronger, more confrontational
ABC News
Richer, more heavily armed and openly confrontational, China has undergone history-making changes since the last time it hosted the Olympics, in 2008
BEIJING -- China has undergone history-making change since the last time it was an Olympic host in 2008: It is richer, more heavily armed and openly confrontational.
As President Xi Jinping's government prepares for February's Winter Olympics, it has greater leverage to exert influence abroad and resist complaints from the United States and other governments over trade, technology theft and its treatment of Taiwan, Hong Kong and China's Muslim minorities.
The economy is three times larger today. The ruling Communist Party is using that wealth to try to become a "technology power" and is spending more on its military than any country other than the United States.
"2008 was a turning point," said Jean-Pierre Cabestan, an expert on Chinese politics at Hong Kong Baptist University. "That was the beginning of China's assertiveness."
More Related News
The head of the International Energy Agency is urging countries and investors not to use Russia's invasion of Ukraine as a reason to increase fossil fuel investments
Shares are mixed in Asia in cautious trading after Wall Street rumbled to the edge of a bear market on Friday
President Joe Biden is set to launch a long-anticipated Indo-Pacific trade pact on Monday
The average U.S. price of regular-grade gasoline spiked 33 cents over the past two weeks to $4.71 per gallon
President Joe Biden is expected to come out with a list of countries that will join an Indo-Pacific trade pact, but Taiwan won't be among them
The much-ballyhooed World Economic Forum in the Swiss Alpine town of Davos gets underway this week after a two-year hiatus due to the COVID-19 pandemic
With prices across the economy soaring at their fastest pace in decades, you might think Americans would tap the brakes on spending
The World Economic Forum is encouraging European attendees to come to its exclusive gathering in the Swiss Alps by train
The Vatican's sprawling financial trial may not have produced any convictions yet or any new smoking guns
President Joe Biden is tending to both business and security interests as he wraps up a three-day visit to South Korea on Sunday
The incident points to a toxic blend of circumstances, including heightened social media use, experts told ABC.