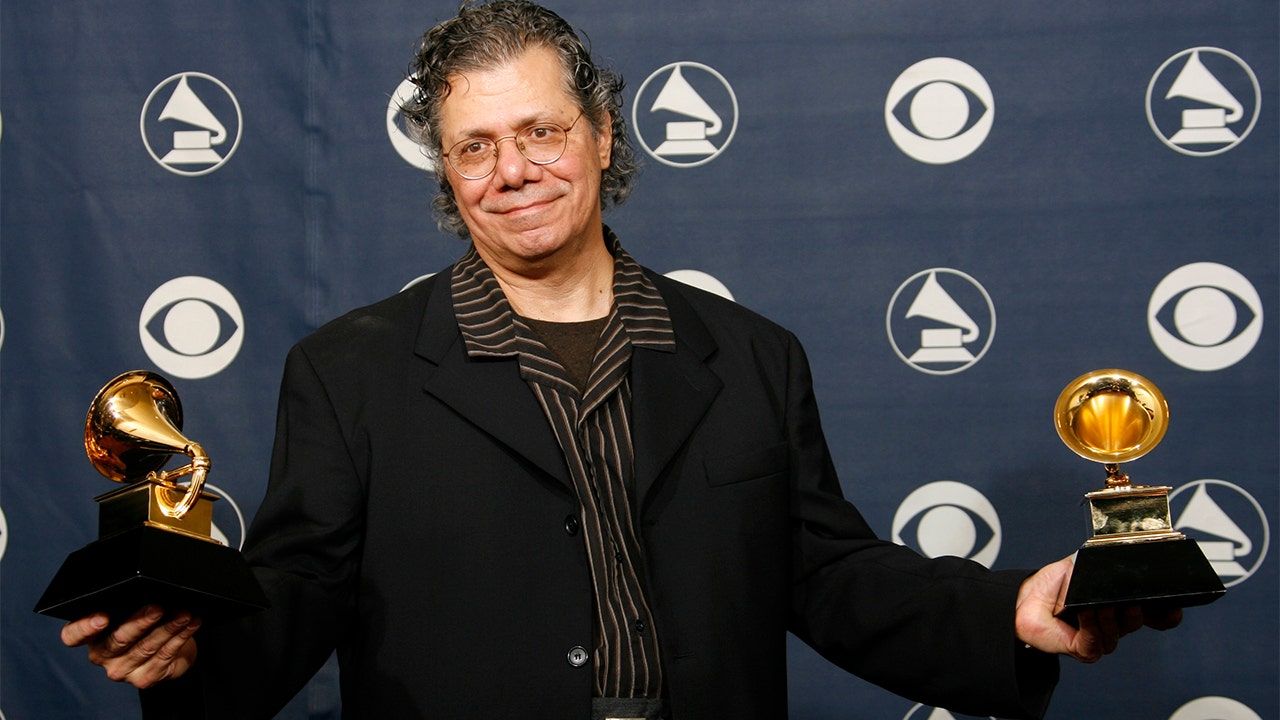 Chick Corea, legendary jazz keyboardist, dead at 79
Fox News
Legendary jazz keyboardist Chick Corea has died at the age of 79.
"Throughout his life and career, Chick relished in the freedom and the fun to be had in creating something new, and in playing the games that artists do," the announcement continued. "He was a beloved husband, father and grandfather, and a great mentor and friend to so many. Through his body of work and the decades he spent touring the world, he touched and inspired the lives of millions." A member of legendary jazz trumpeter Miles Davis' band in the late 1960s and the founder of renowned group Return to Forever, Corea was a crucial element in the spawn of jazz fusion.
More Related News
"The Lone Ranger" debuted on WXYZ radio in Detroit on this day in history, Jan. 30, 1933. The masked vigilante lawman and his Native sidekick, Tonto, became a dynamic duo of multimedia fame.
Floyd Mayweather Jr. will step into the ring on February 25 for his sixth exhibition match. Challenger Aaron Chalmers is best known for appearing on the TV series, "Geordie Shore."
The 71st Miss Universe Competition was held in New Orleans. R'Bonney Gabriel, a fashion designer, model and sewing instructor from Texas, was crowned Miss Universe.
Shailene Woodley is opening up about the year following her split from NFL legend Aaron Rodgers. Woodley and Rodgers called off their engagement in February 2022.
Authorities continued search and rescue efforts for Julian Sands on Monday after he was reported missing while hiking the Mt. Baldy area north of Los Angeles.
Jessie James Decker recalled being "confused" by the criticism over her children's abs in an Instagram post shared in November. The musician posted a photo of her kids in swimsuits on vacation.
Jana Kramer showed off her toned physique on Instagram, posting a picture of herself posing on a boat in a bikini while on vacation in Anguilla.
Anne Hathaway revealed during the premiere of her latest film, "Eileen," that a reporter asked her an inappropriate question when she was 16.
A fan fell from a mezzanine balcony into the orchestra during Drake's concert at The Apollo on Sunday night. The venue said in a statement that nobody suffered major injuries.
Brooke Shields opened up about being sexually assaulted in her 20s in the new documentary "Pretty Baby: Brooke Shields." The film premiered at Sundance Film Festival and will stream on Hulu.
Kylie Jenner got a lot of attention for wearing a Schiaparelli dress with an embroidered lion's head at Paris Fashion Week. The reality star also made headlines for finally sharing her baby boy's new name.