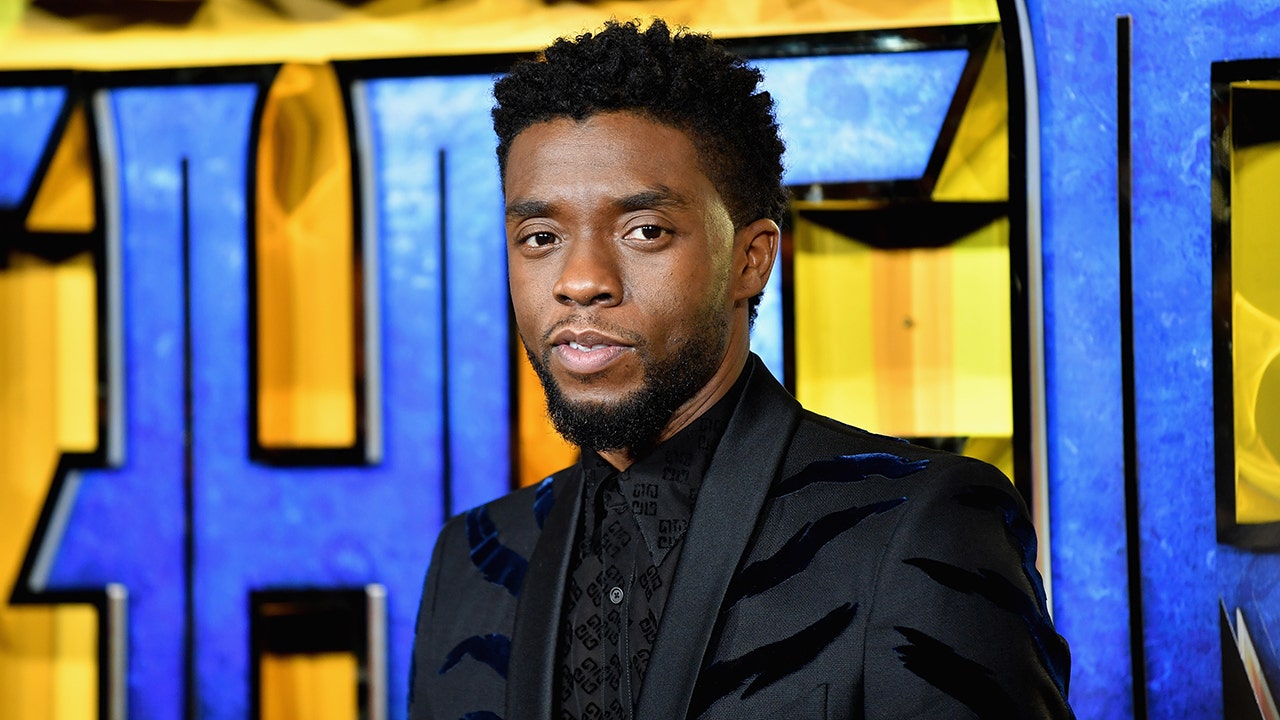 Chadwick Boseman earns posthumous Golden Globe for Netflix' 'Ma Rainey's Black Bottom'
Fox News
Chadwick Boseman, who died of cancer last summer, has won a Golden Globe for his performance as Levee in Netflix's adaptation of August Wilson's "Ma Rainey's Black Bottom."
The movie saw Boseman star as Levee, a confident trumpet player who wishes to step out from behind the shadow of blues legend Ma Rainey, who he records and performs with. The role is Boseman's last on-screen performance -- he is listed among the cast members of Marvel's animated "What If...?" on IMDb, which would see him reprise his "Black Panther" role as T'Challa.
More Related News
Travis Kelce's brother, Jason, weighed in on the rumors the NFL star was dating Taylor Swift and added fuel to the fire, saying he thinks "it's all 100% true."
Matthew Scott Montgomery is opening up about his traumatic experience during his rise as a Disney star, as he went through conversion and electroshock therapy.
Danny Masterson's wife, Bijou Phillips, is outlining what she wants after filing from divorce from the convicted rapist. She is requesting spousal support in addition to sole custody of their daughter.
Michael J. Fox, an actor and philanthropist who was diagnosed with Parkinson's disease in 1991, won this year's Elevate Prize Catalyst Award at the Clinton Global Initiative.
Kroy Biermann filed new divorce docs against Kim Zolciak and said the former couple has $1.1 million unpaid tax bill on marital residence in Georgia.
Jason Bateman revealed he had a "full meltdown" in front of Matthew McConaughey on a new "Smartless" podcast. "Just Because" author McConaughey also spoke about avoiding paparazzi.
Stars from "Real Housewives" franchises are known for their drama in front of the cameras but sometimes they get into even more trouble when not filming.
"The Wonder Years" star Danica McKellar got nostalgic at '90s Con, revealing she was in an unexpected love triangle with longtime friend Candace Cameron Bure when they were teens.
Prince William, heir to the British throne, visited New York City solo for two days. His wife, Kate Middleton, Princess of Wales, stayed in the U.K.
Danny Masterson's wife, Bijou Phillips, filed for divorce Monday on the legal grounds of "irreconcilable differences" following 12 years of marriage.
Shannen Doherty opened up about her health while appearing at '90s Con. The "90210" actress revealed her breast cancer had spread to her brain in June.