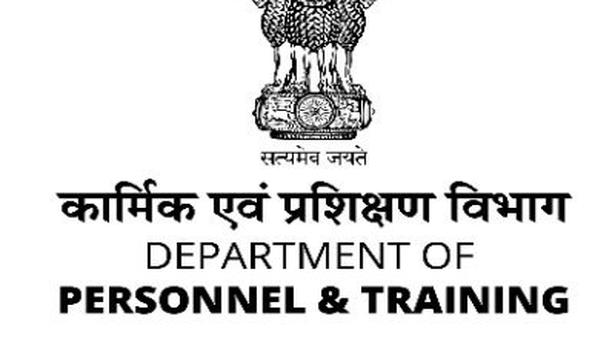 Centre withdraws special benefits given to IAS, IPS officers from Norh East cadres
The Hindu
The additional monetary allowance introduced in 2009 has been discontinued
Centre has withdrawn special benefits including additional monetary allowance given to All India Services (AIS) officers belonging to the Norh East cadres.
AIS officers comprising Indian Administrative Service (IAS), Indian Police Service (IPS) and Indian Forest Service (IFS) belonging to the Assam-Meghalaya joint cadre, Sikkim, Nagaland, Tripura and Manipur cadres were entitled to a special allowance of additional 25% basic pay among other incentives while being posted in Northeast. The additional monetary allowance introduced in 2009 has been discontinued.
The Department of Personnel and Training (DOPT) notified on Friday that special incentives and allowances being granted to AIS officers posted in North East States be withdrawn with immediate effect.
The order said that post-retirement housing facility for officers belonging to NE cadres shall also be withdrawn. This policy was introduced in 2007.
Since the tribal population is exempted from paying Income Tax, the facility is also extended to tribal AIS officers while being posted in NE States. Now the "incentive of reimbursement of payable Income Tax to Tribal All India Service officers belonging to the North-East Cadres while on central deputation" stands withdrawn.
The order on flexible inter-cadre deputation for officers of NE cadres that was consolidated in 2017 has also been scrapped.
A senior AIS officer posted in one of the Noth East States said on condition of anonymity that the order was unfair. "Extortion is quite common in these States due to insurgency related issues. The additional benefits gave a sense of security and acted as an incentive to work here. While officers from other States who belong to NE cadres are made to pay full Income Tax, their tribal counterparts are exempted," said the officer.
More Related News
The Pradhan Mantri Garib Kalyan Anna Yojana (PMGKAY) was started in April 2020
Mazhabi Sikhs and other Dalit residents of the colony have been under pressure to vacate since a communal flare-up in 2018
An amphitheatre, go-kart race track, and a dirt track are some of the tourist infrastructure planned at Nair Kudru on Phalguni river
The region is known for people with entrepreneurial skills and excellence in many spheres
During his 'Mann Ki Baat' radio broadcast on Sunday, Prime Minister Narendra Modi had announced that the airport would be renamed after Bhagat Singh as a tribute to the freedom fighter.
A video on the Popular Front of India
The incident came to public attention following the social media post by one of the actors about the harrowing experience
Maitreyi Ramakrishnan's childhood devotion to 'My Little Pony' turned out to be homework for her latest TV project
The deal involves dramas, comedies, documentaries, animation and children's series and will see the Pakistani activist team up with Oscar winner Adam McKay's production house on a feature film
"BJP has nothing else to do, but to crush Kejriwal's increasing popularity and crush the AAP," AAP MP Sanjay Singh said.
Mr. Govindan added that banning only one organisation against communalism will not help