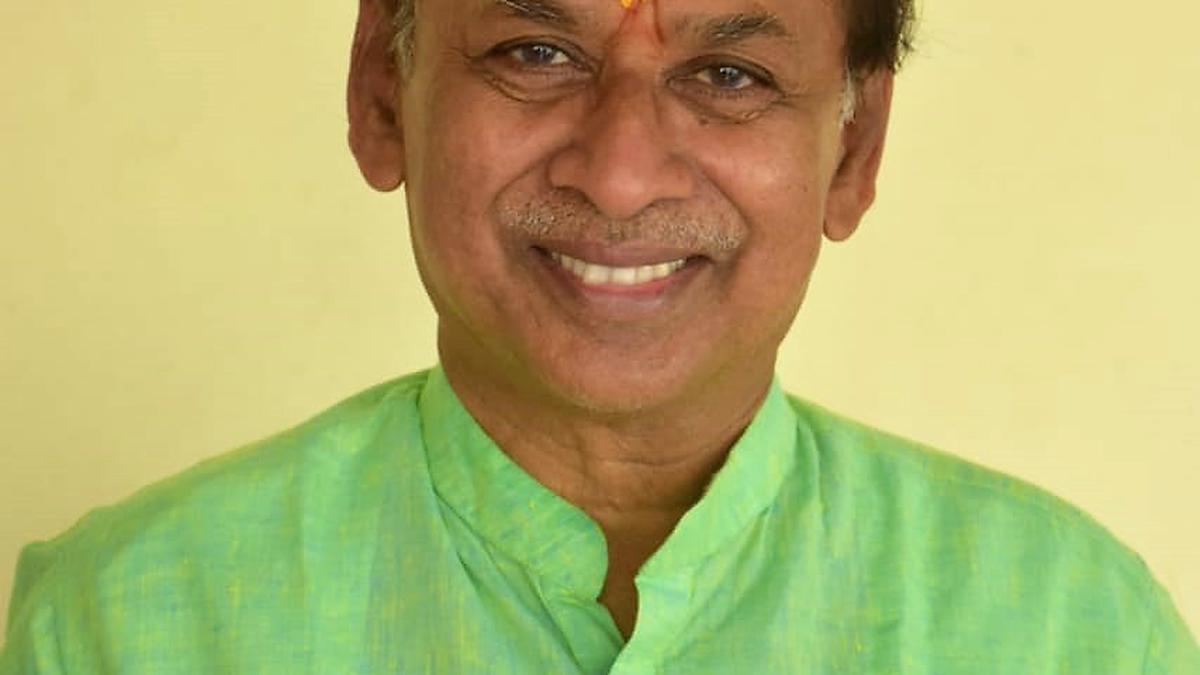 Centre is not imposing Hindi on any State: Sankanur
The Hindu
The BJP MLC says that the new National Education Policy is aligned with the three language formula that was adopted in the 1986 National Education Policy
BJP MLC S.V. Sankanur has denied allegations by Kannada activists that the Union government is imposing Hindi on Karnataka or any other State.
"Some people are alleging that the Central government is imposing Hindi on Karnataka. It is not true. There is absolutely no truth in the allegation,'' Mr. Sankanur said at a session on New National Education Policy at the Kannada Sahitya Sammelan in Haveri on Sunday.
However, one of the resolutions passed unanimously at the sammelan says that it is opposed to the imposition of Hindi by the Union government.
"It is not true that NEP favours only Hindi. On the contrary, K. Kasturi Rangan, head of the NEP Committee, has recommended that the policy of providing education to students in their mother tongue till fifth standard has to be extended to eighth standard, he said.
"I am closely involved with the implementation of the NEP. I can tell you very confidently that there are no provisions to impose Hindi on Karnataka or any other State. It is perfectly aligned with the three language formula that was adopted in the 1986 National Education Policy," he said.
He said that he was very happy to announce that the Basavaraj Bommai government has decided not to close down government schools with zero attendance or low attendance in the State.
There are 10,337 government schools with just 20 students, 3,261 schools with 10 students, 869 schools with five students and 279 schools with zero attendance. However, the State government has decided not to close down any of these schools as it is committed to the protection and preservation of Kannada.
More Related News
Though there is a case for alternative mode, only 40% water could be purified for consumption through the plant, says PWD Minister K. Lakshminarayanan
The banner at the AIADMK election office in Erode leaves out images of BJP leaders; Jayakumar says clear picture will emerge only after alliance composition is finalised
It says KSPCB should help industries in complying with norms instead of issuing notices and harassing them
The report states that the tree felling will have multiple environmental impacts that are irreversible
Governor's address to be followed by presentation of budget, most likely on February 6
While the results are yet to be fully declared, the MVA is in driver's seat with the ruling BJP managing to win only the Konkan teachers' constituency
'Experience shows that in most cases, the people who are associated with the drug trade, etc., are in all likelihood substance abusers as well'
Some of those fielded had switched over from the NPF less than a year ago
Abubacker has filed the appeal challenging a trial court order that refused to release him on medical grounds.
The Differential Global Positioning System will be used to provide better accuracy of the river boundaries and it saves teams of time-consuming process of manual demarcation during every project