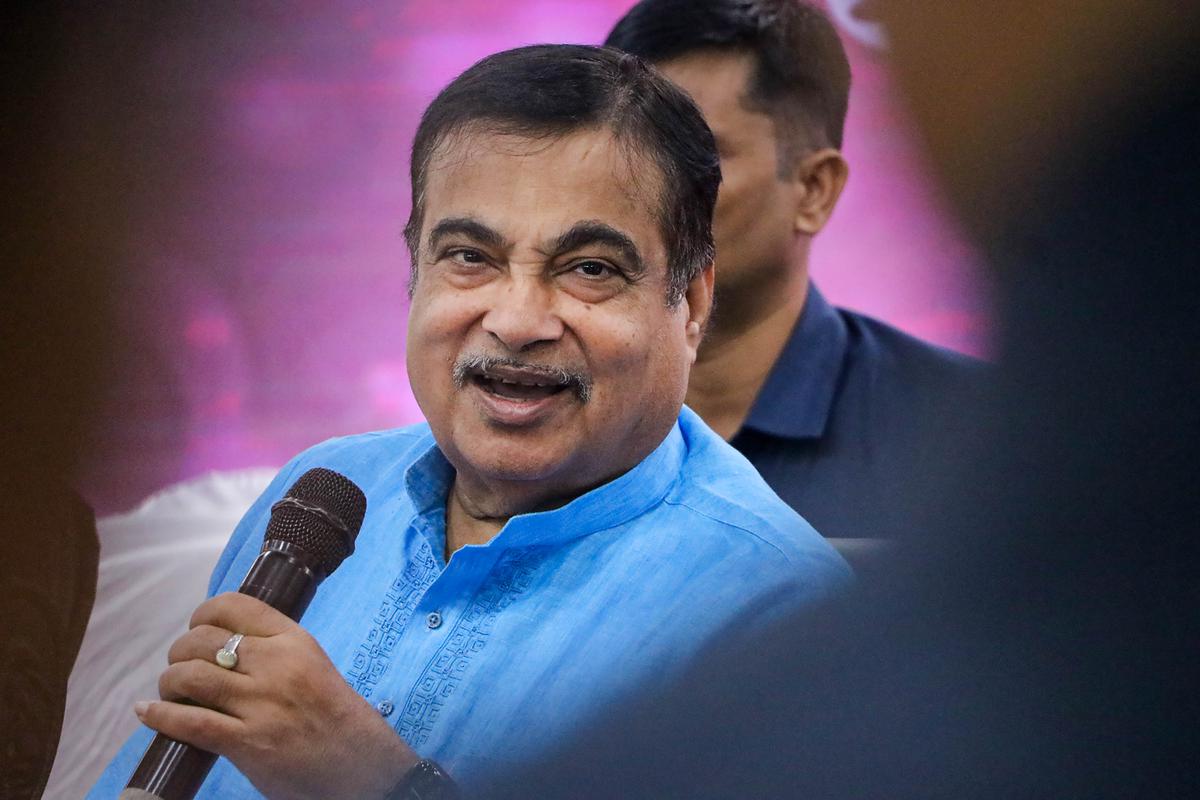 Centre approves two road projects in Telangana, worth ₹ 573 crore
The Hindu
Minister of Road Transport & Highways Nitin Gadkari shares info on social media
Union Minister for Road Transport and Highways Nitin Gadkari has informed on Thursday that widening of the existing 2-lane road stretch of NH-163 between Hyderabad and Bhopalpattnam in Chhattisgarh to 4-lane with paved shoulders has been approved with an estimated cost of ₹136.22 crore.
The road stretch connects major tourist places such as Laknavaram Lake and Bogatha waterfalls in Mulugu district of Telangana. Mr. Gadkari stated on a social media platform that development of the road stretch would improve the inter-state connectivity between Telangana and Chhattisgarh. Stating that Mulugu is a Left Wing Extremism (LWE)-affected district, he said the development of the stretch would help the government to have better control over LWE activities.
Further, rehabilitation and upgradation of the 2-lane NH-167K stretch of Hyderabad/Kalwakurthy-Nandyal/Tirupati/Chennai highway to 4-lane with paved shoulders including the approaches of iconic suspension bridge across the river Krishna between Nagarkurnool (Telangana) and Nandyal (Andhra Pradesh) has been approved with a cost of ₹436.91 crore in engineering, procurement and construction (EPC) mode.
Mr. Gadkari explained that NH-167K would reduce the distance between Hyderabad/Kalwakurthy and Nandyal/Tirupati/Chennai by about 80 km as a section of the vehicular traffic using NH-44 now would take to NH-167K after its completion. He said Nandyal is an important trade centre for agricultural and forest products as it is abutting the Nallamala forest range.
The sanctioned iconic bridge at Kollapur (Somasila) would be the gateway for both the Telugu States and would help promote tourism, Mr. Gadkari added.
More Related News
Last year, a total of 74,869 migratory birds of 88 different species had arrived.
Here are the key news stories to watch out for from Karnataka today
The national COVID-19 recovery rate has increased to 98.80%, according to the Health Ministry's website.
Police barricades remained erected at Jorabat in Guwahati and Cachar district, the two main entry points from Assam into Meghalaya
The BJP has given tickets to 18 women candidates as against 12 in 2017, while the Congress has fielded 14 women although that figure was 10 in the last Assembly election.
The Thirteenth Foundation's trials draw enthusiastic young aspirants for admission to upcoming, fully-funded academies that will holistically scout and train football talent from tribal-dominated regions of the State
Kim Jong Un called the Hwasong-17 the "world's strongest strategic weapon" and said it demonstrated North Korea's resolve and ability to eventually build the world's strongest army
New Zealand skipper Kane Williamson invited India to bat after winning the toss.