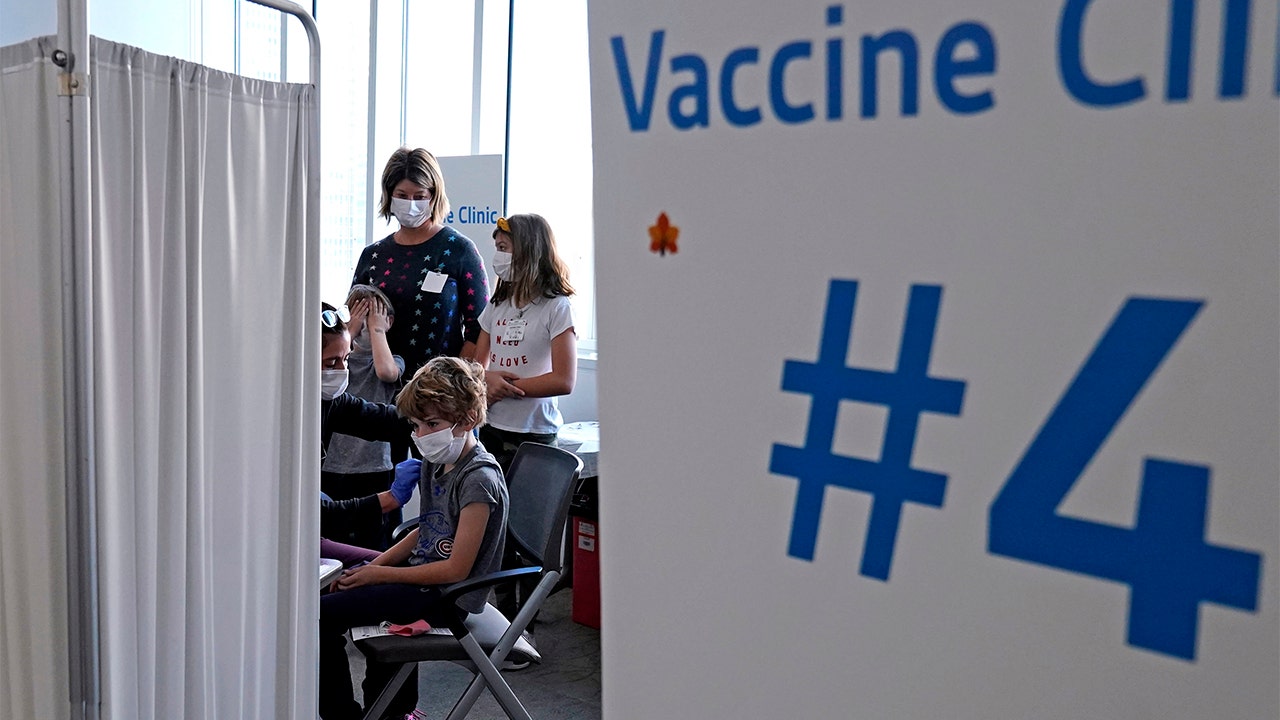 CDC sued for vaccine safety app data after multiple refusals
Fox News
A nonprofit that is critical of vaccines is suing the Centers for Disease Control and Prevention (CDC) after the agency declined to comply with a Freedom of Information Act (FOIA) request for data on the effects of the coronavirus vaccine.
The CDC also tracks safety through its Vaccine Adverse Event Reporting System (VAERS) and continues to say that the approved and authorized COVID-19 vaccines are safe and effective.
"V-safe data will be collected, managed, and housed on a secure server by Oracle," according to a CDC document.
More Related News
A fourth-generation Iowa farmer, Dwight Mogler, reacted to the Supreme Court upholding a California law that could put pork producers out of business.
Minnesota transgender inmate Christina Lusk is slated to receive nearly $500,000 and be moved to a women's correctional facility as part of a settlement announced last week.
Sen. Joe Manchin sidestepped questions on whether he was considering a third-party presidential run in 2024, while praising moderate centrists.
Police in Chicago said a verbal altercation led to shooting that killed a 25-year-old woman and wounded six others at a gathering early Sunday.
Chris Beck, a detransitioner and retired Navy SEAL, tells 'Fox News Tonight' why he is against gender surgery and puberty blockers for children.
Thomas Cannon, 79, was arrested Thursday after he allegedly tried to abduct a 7-year-old boy from a Wawa restroom in Maurice River, New Jersey.
A climate activist organization based in the U.K. that organizes tire-deflating operations has expanded its operations to 18 countries and has boasted that
Russian Deputy Foreign Minister Sergei Ryabkov reportedly defended Moscow's decision to suspend the New START nuclear arms treaty as "unshakeable."
Attorney Eileen Den Bleyker explains why she is representing the New Jersey Consortium of Pregnancy Centers in suing the state after a consumer alert alleges the centers engage in deceptive practices.
Gabriel Briguglio, the last living suspect in the murder of James Riddle Hoffa, opens up about how Ralph Picardo misled the FBI, federal prosecutors and media in the investigation.
The first officer to have his name cleared after a botched Army investigation has received his previously denied promotion. But other soldiers are still waiting.