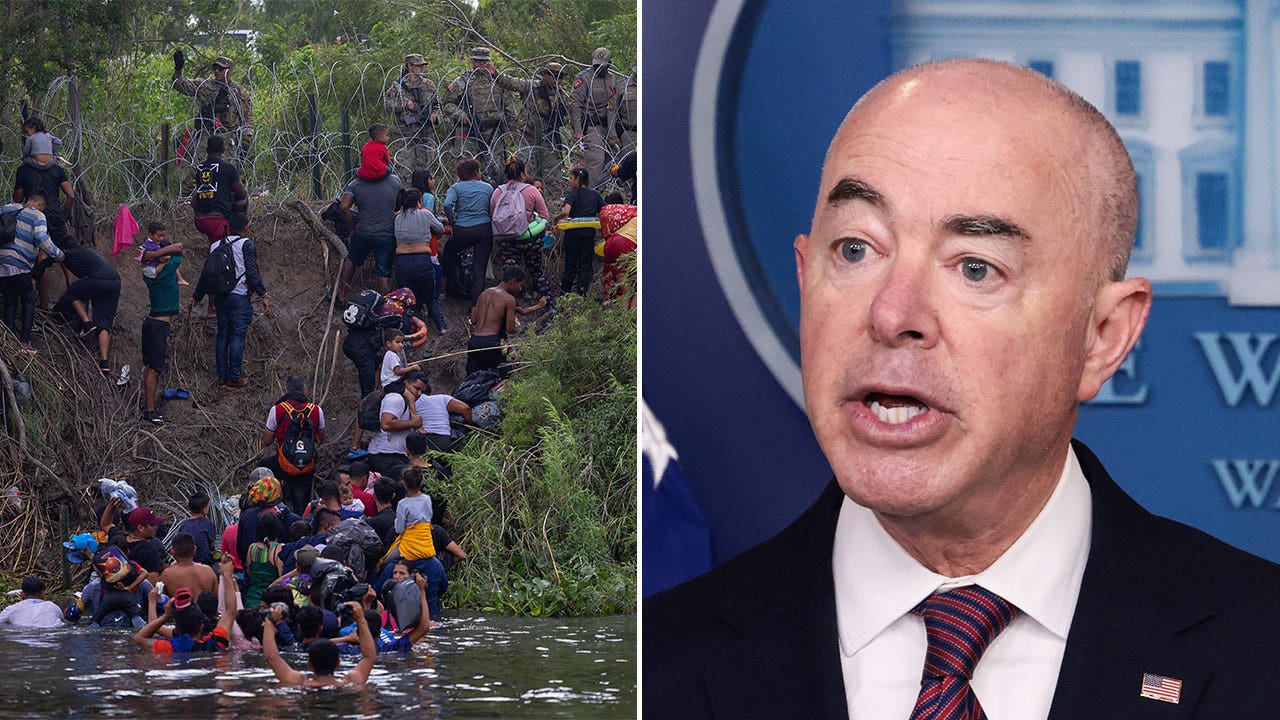 CBP repeats misleading claim about aid to migrants, free transport at the southern border
Fox News
Customs and Border Protection has repeated a misleading claim that says the U.S. is not providing financial aid, including transportation, for migrants at the border.
The notice is similar to previous notices put out by the U.S. government. The claim that the U.S. is not directly providing financial assistance and/or free transportation to migrants is technically true. Adult migrants who are encountered by Border Patrol are processed and released into the U.S. and are not given money or transport directly by the U.S. government. A key exception is unaccompanied children (UAC), who are often transported to sponsors -- typically a parent or relative already in the U.S. -- across the country after they have been transferred from Border Patrol to the care of Health and Human Services (HHS). Adam Shaw is a politics reporter for Fox News Digital, primarily covering immigration and border security.
However, the tweet also leaves out the close cooperation between the U.S. government and non-governmental organizations. Migrants are often released directly to NGOs who help migrants reach their destination, including by helping them with transport, and who are given funding by the federal government. He can be reached at adam.shaw2@fox.com or on Twitter.
More Related News
Connecticut lawmakers gave power to more libraries facing book bans and passed protections for abortion providers before adjourning this year's session.
Target Corporation faces heat from LGBTQ+ advocacy organizations, some who said they may boycott the company if it refused to fix its mistakes during Pride Month.
A new clash has erupted between the Biden administration and Israel over the Jewish state's judicial reforms, with Vice President Harris wading into the diplomatic row.
Fentanyl test strips are becoming legal in more states as overdoses from the deadly substance continue to be an issue. Nearly 70% of the overdoses in 2022 could be linked to fentanyl.
CNN's crybabies chase out Licht for the crime of being more neutral. Trump town hall, unfavorable profile help whining staffers fire their network boss.
Britain should prohibit technology developers from working on advanced AI tools unless they have a license to do so, according to the British Labour Party.
AI arms race will dominate 2024 election as campaigns maximize use of new artificial intelligence technology. Results will show the strengths of the tech.
A facility in Kentucky that is dedicated to disposing of Cold War-era chemical weapons is approaching the final stages of its mission to destroy a 520-ton stockpile.
Fox News host Greg Gutfeld blasted the media for "losing their minds" after the PGA Tour announced a merger with Saudi-backed LIV Golf despite the U.S. "already" doing business with the Saudis.
President Biden vetoed a bill that would scrap his $400 billion student loan handout while railing against Republicans for supporting "huge tax cuts for corporations and the wealthy."
Texas residents said they were largely dissatisfied with the state of affairs in the U.S. as well as the direction America seems to be headed.