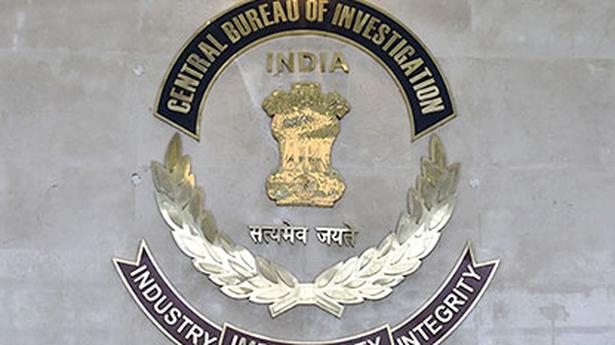 CBI arrests two for cheating foreign nationals by posing as Europol officers
The Hindu
The two men were arrested in the case related to alleged cheating, extortion from foreign nationals and other offences that included running illegal call centres
The CBI has arrested two men who ran an illegal call centre in west Delhi from where they allegedly cheated and extorted money from foreign nationals by posing as Interpol and Europol officers, officials said on Wednesday.
The call centre, located in the narrow bylanes of Shadipur village here, was run by a man named Jaiveer Sharma. The perpetrators impersonated themselves as officers of Interpol and Europol to gullible foreigners, the FIR registered by the CBI claimed.
During the searches, the Central Bureau of Investigation found four cryptocurrency wallets having a total of ₹1.30 crore that included Bitcoins and other cryptocurrencies in an e-wallet, they said.
Vijay and Vishal were arrested in the case related to alleged cheating, extortion from foreign nationals and other offences that included running illegal call centres etc, they said.
"The source has also informed that most of the amounts collected from the victims through cheating by the accused are transferred in the form of Bitcoin (a crypto-currency) in the crypto-account of accused Vijay maintained in the e-wallet of 'WazirX'," the FIR alleged.
They allegedly conned their victims by telling them that their identities had been stolen and used for crimes like money laundering and drug peddling. They then threatened the victims by claiming that arrest warrants have been issued against them which would lead to their probable arrest, officials said. The accused compelled their victims into transferring money in bank accounts, crypto wallets or gift card codes etc to clear their names with an assurance that once the case was closed, they can take their money back. they said.
The FIR claimed that the accused also asked their victims to disclose the amount of cash they had. Once the victim disclosed the amounts, the accused asked them to prove that it was genuine and actually withdrawn from their bank account.
More Related News
154 BS-III vehicles bought from Ashok Leyland in Kohima were allegedly registered as BS-IV vehicles by submitting forged documents before being sold in Andhra Pradesh
'You don't say that your vote is not for sale; if you are determined not to take money but vote for an honest candidate, there will be little room for us to bribe you'
Sharmila has a right to take up padayatra and her arrest is ridiculous
The ₹300-crore upgradation project will meet the requirements of passengers for 40 years, says South Central Railway General Manager Arun Kumar Jain
Mr. Shivpal Yadav is campaigning for Mr. Akhilesh Yadav's wife Dimple Yadav.
The ruling YSR Congress Party has ignored development of North Andhra region, says TDP veteran
RJD president Lalu Prasad will undergo surgery at Singapore on December 5, the same day when Kurhani heads for by-polls
"Till a few years ago, 38 districts of Uttar Pradesh were affected by floods every year. Today, it has been reduced to only four districts," said Chief Minister Yogi Adityanath.