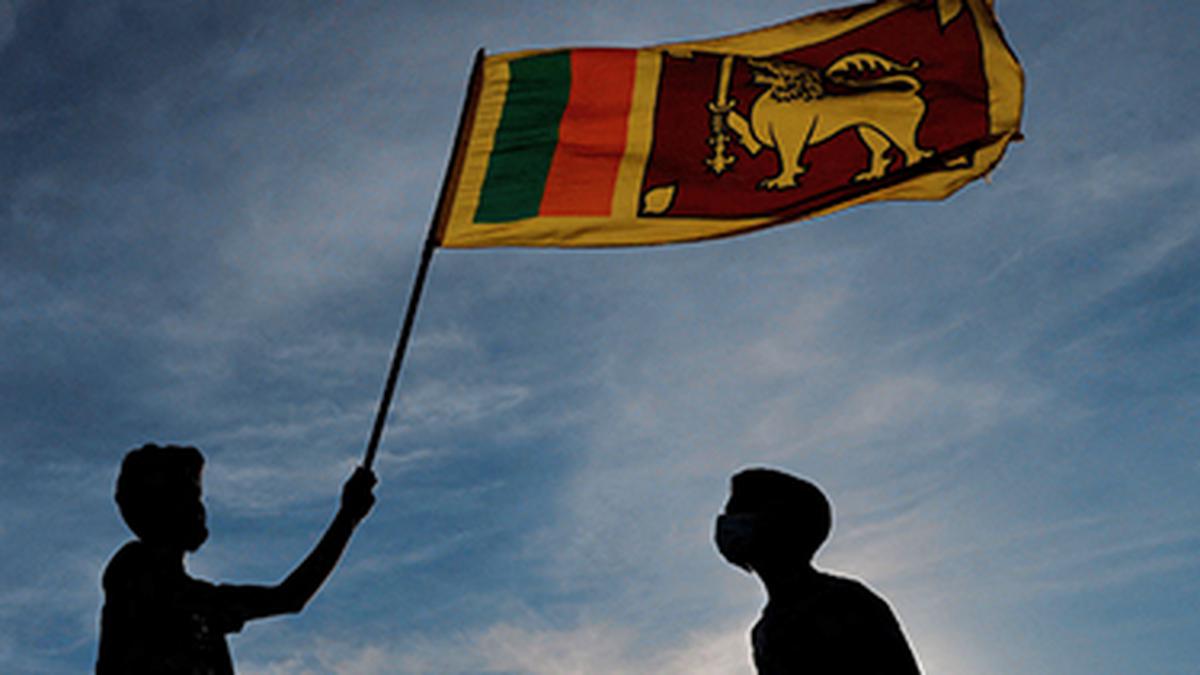 Cancel Sri Lanka's debt, global scholars tell creditors
The Hindu
Crisis-hit island's recovery needs international support and financing assurances, note leading economists
Sri Lanka's recovery from last year's devastating economic crisis will need its creditors to "share the burden" of debt restructuring, leading global economists have said, calling all lenders to cancel the debt of the cash-strapped island nation.
In a statement issued on Sunday, eminent economists and scholars world over observed that amid Sri Lanka's crucial debt negotiations, "all lenders — bilateral, multilateral, and private — must share the burden of restructuring, with assurance of additional financing in the near term."
However, Sri Lanka own cannot ensure this on its own, they noted. "It requires much greater international support. Instead of geopolitical manoeuvring, all of Sri Lanka's creditors must ensure debt cancellation sufficient to provide a way out of the current crisis," the statement said.
The nearly 200 signatories to the statement included economists Jayati Ghosh, Thomas Piketty, Yanis Varoufakis, Prabhat Patnaik, Utsa Patnaik, Jean Drèze, Ha-Joon Chang, Jomo Kwame Sundaram, and writer Amitav Ghosh.
Their call comes months after Sri Lanka embarked on debt restructuring talks with its diverse group of creditors, including China, Japan and India, its three major bilateral lenders. Their financing assurances are crucial to Sri Lanka obtaining a $2.9 billion package from the IMF.
As the import-reliant island nation's Balance of Payments crisis spiralled and led to a painful economic crash last year, the government opted for a preemptive default on its $51 billion foreign debt in April 2022.
The senior academics held Sri Lanka's private creditors responsible for the country's first ever default, arguing: "Such lenders charged a premium to lend to Sri Lanka to cover their risks, which accrued them massive profits" and contributed to the default. Private creditors own nearly 40% of Sri Lanka's external debt stock mostly in the form of International Sovereign Bonds (ISBs), but higher interest rates mean that they receive over 50% of external debt payments, they pointed out.
More Related News
The six parties united against President Recep Tayyip Erdogan also pledged to agree on a joint candidate in the crucial vote on February 13
U.S. Secretary of State Antony Blinken is urging Israel and the Palestinians to exercise restraint amid a spike in violence that has put the region on edge
Investigations into the circumstances and possible motives for the attack are ongoing
The hearing at the International Court of Justice comes amid rising tensions between Azerbaijan and Armenia just over two years after they ended a war that killed about 6,800 soldiers and displaced around 90,000 civilians.
Pakistani police have raised the death toll from a suicide bombing at a mosque in the northwestern city of Peshawar to 27 killed
The rescue workers have recovered 10 bodies.
Funerals for the victims in Friday's shooting, the deadliest attack on Israelis since 2008, were scheduled to take place Sunday.
In his book former U.S. Secretary of State Mike Pompeo claims that both Ashraf Ghani and Afghanistan's former chief executive Abdullah Abdullah were involved in corruption at the highest levels
Israeli Prime Minister Benjamin Netanyahu has announced a series of punitive steps against the Palestinians, including plans to strengthen Jewish settlements in the occupied West Bank
Shri Thanedar became the fifth Indian-American to be in the current Congress, joining four others: Dr. Ami Bera, Raja Krishnamoorthi, Ro Khanna and Pramila Jayapal
The Taliban are doubling down on their ban on women's education, reinforcing in a message to private universities that Afghan women are barred from taking university entry exams