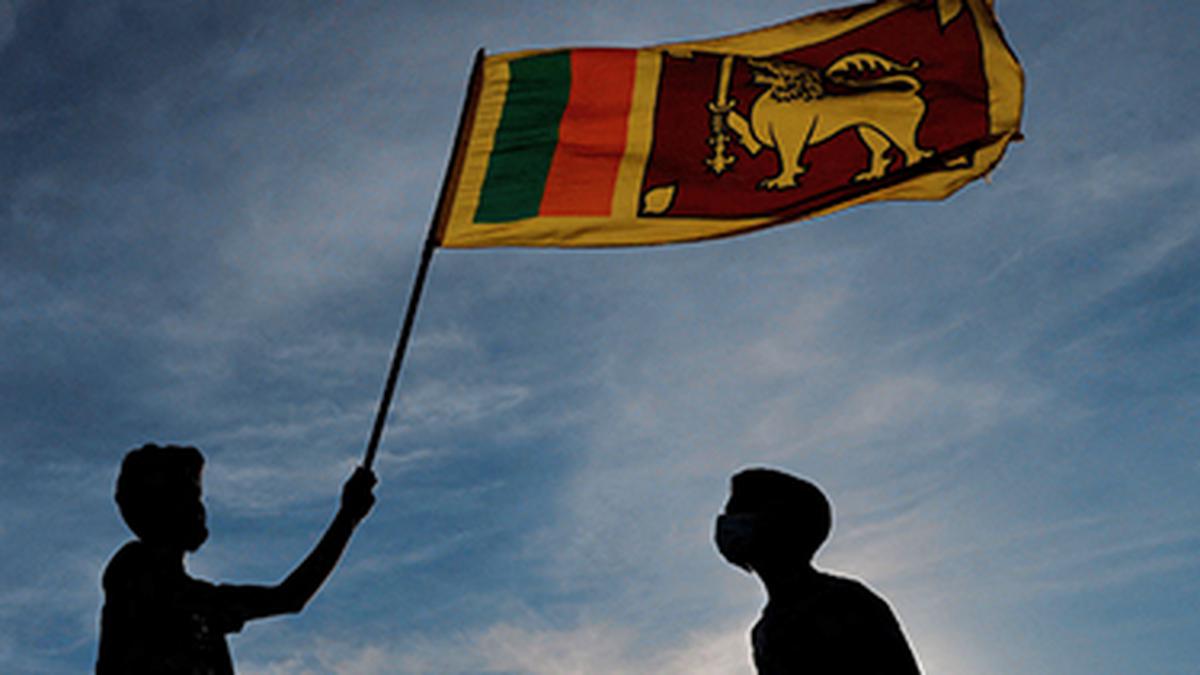 Cancel Sri Lanka's debt, global scholars tell creditors
The Hindu
Crisis-hit island's recovery needs international support and financing assurances, note leading economists
Sri Lanka's recovery from last year's devastating economic crisis will need its creditors to "share the burden" of debt restructuring, leading global economists have said, calling all lenders to cancel the debt of the cash-strapped island nation.
In a statement issued on Sunday, eminent economists and scholars world over observed that amid Sri Lanka's crucial debt negotiations, "all lenders — bilateral, multilateral, and private — must share the burden of restructuring, with assurance of additional financing in the near term."
However, Sri Lanka own cannot ensure this on its own, they noted. "It requires much greater international support. Instead of geopolitical manoeuvring, all of Sri Lanka's creditors must ensure debt cancellation sufficient to provide a way out of the current crisis," the statement said.
The nearly 200 signatories to the statement included economists Jayati Ghosh, Thomas Piketty, Yanis Varoufakis, Prabhat Patnaik, Utsa Patnaik, Jean Drèze, Ha-Joon Chang, Jomo Kwame Sundaram, and writer Amitav Ghosh.
Their call comes months after Sri Lanka embarked on debt restructuring talks with its diverse group of creditors, including China, Japan and India, its three major bilateral lenders. Their financing assurances are crucial to Sri Lanka obtaining a $2.9 billion package from the IMF.
As the import-reliant island nation's Balance of Payments crisis spiralled and led to a painful economic crash last year, the government opted for a preemptive default on its $51 billion foreign debt in April 2022.
The senior academics held Sri Lanka's private creditors responsible for the country's first ever default, arguing: "Such lenders charged a premium to lend to Sri Lanka to cover their risks, which accrued them massive profits" and contributed to the default. Private creditors own nearly 40% of Sri Lanka's external debt stock mostly in the form of International Sovereign Bonds (ISBs), but higher interest rates mean that they receive over 50% of external debt payments, they pointed out.
More Related News
Ousted Pakistan Prime Minister Imran Khan suffered another jolt as the head of his economic team and one of his close aides Asad Umar resigned from all party positions
An earthquake of 6.6 magnitude struck the Caribbean on May 24 off the Panama-Colombia border.
Shahriar Alam's response came soon after U.S. Secretary of State Antony Blinken announced that individuals from a range of important sections of the government will be denied U.S. visa if they are found to be indulging activities that may undermine the electoral process in Bangladesh.
The Hindu quiz on the Morse Code, on the anniversary of Samuel Morse's first message
Tina Turner, the American-born singer who left a hardscrabble farming community and abusive relationship to become one of the top recording artists of all time, died on May 24 at the age of 83.
The decision of the U.S. Supreme Court in Andy Warhol Foundation for the Visual Arts Inc. v. Goldsmith et al. on May 18, 2023, has added more unpredictability to the process of finding whether the use of an artistic objects constitutes fair use, with implications for how we regulate generative AI like ChatGPT.
Iran has named an ambassador to Saudi Arabia, state media reported, sealing a thaw in relations more than seven years after the regional rivals severed ties.
A Swiss court found Islamic scholar Tariq Ramadan not guilty of rape and sexual coercion in a Geneva hotel 15 years ago, with his accuser immediately indicating she would appeal.
China's new Ambassador to the United States finally landed in Washington on Tuesday, filling a post that unusually remained vacant for close to five months and heralding what some observers see as a possible sign of a limited thaw in recently frosty relations.
Marking 200 years since their arrival in Sri Lanka from southern India, to work in the British-run plantations, members of the island nation's historically marginalised Malaiyaha [hill country] Tamil community have sought greater recognition, political rights, and improved living and working conditions.