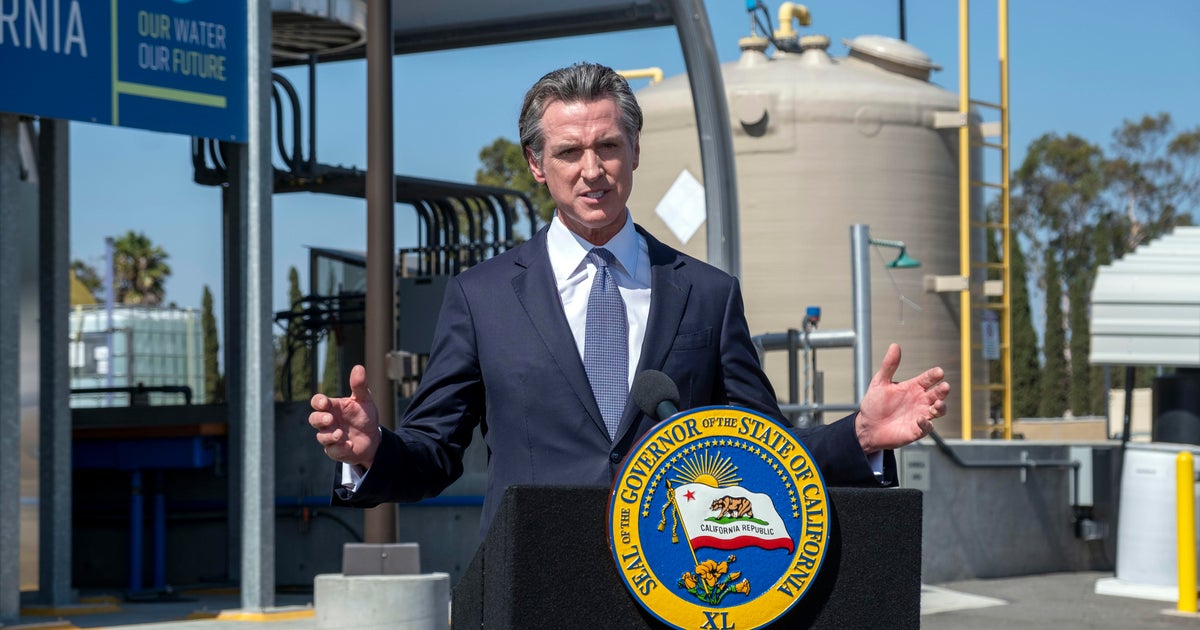 California's Newsom speaks to Floridans in new ad: "Join us"
CBSN
Gov. Gavin Newsom is running for reelection in California, but his latest television ad is airing in Florida.
The 30-second spot scheduled to air on Fox News starting Monday takes shots at Florida Gov. Ron DeSantis and his policies, while drawing a contrast with California.
"Freedom, it's under attack in your state. Republican leaders, they're banning books, making it harder to vote, restricting speech in classrooms, even criminalizing women and doctors," Newsom says while images of DeSantis and former President Donald Trump flash on screen.
More Related News
Older American and others on Social Security could get a significant bump in their annual cost-of-living adjustment next year, with experts forecasting that the typical recipient could receive an additional $1,900 in 2023 to keep up with inflation.
YouTube and TikTok's popularity among teens has skyrocketed in recent years, while other social media platforms, like Facebook, have seen a decrease in teen using their service. A whopping 95% of kids ages 13 to 17 say they use YouTube, according to the Pew Research Center. And 19% say they use YouTube almost constantly,
Retirement can loom like a dark cloud for small business owners. Many invest blood, sweat and tears — and every penny — into building their business but never set cash aside for the future.
McDonald's will start reopening some of its restaurants in Ukraine in the coming months, a symbol of the war-torn country's return to some sense of normalcy and a show of support after the American fast-food chain pulled out of Russia.
More than 10,000 Americans have now tested positive in the monkeypox outbreak across the U.S., according to figures published late Wednesday by the Centers for Disease Control and Prevention, as federal health officials say they are still racing to contain the virus.
A Los Angeles County Sheriff's deputy has been charged with over 30 counts of sex crimes involving children, CBS Los Angeles reports.
The mysterious death of a high school athlete who spent days helping his fellow eastern Kentuckians clean up from historic flooding has added a new layer of grief to the tragedy.
San Francisco — A federal judge ruled Wednesday that Walgreens can be held responsible for contributing to San Francisco's opioid crisis for over-dispensing highly addictive drugs for years without proper oversight and failing to identify and report suspicious orders as required by law.
Police in Northern California have released a new image of missing teen Kiely Rodni, but said their search has hit a roadblock. The 16-year-old was last seen early Saturday morning at a party near the Prosser Family Campground in Truckee.
Marcus Mumford, lead singer of the band Mumford & Sons, has opened up about an experience of childhood sexual abuse which has become the main subject of his latest music.