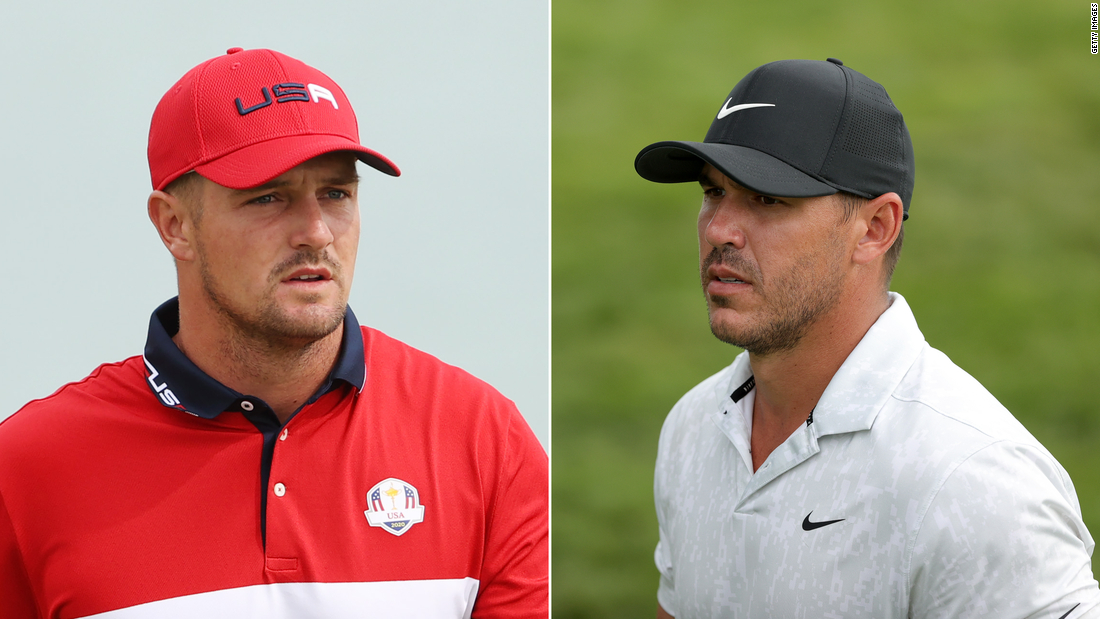 Bryson DeChambeau vs. Brooks Koepka: How an internet meme helped fuel sport's biggest rivalry
CNN
There were lighthearted jibes about physiques, then a facial expression became a viral internet meme.
Now it's one of sport's biggest rivalries and after months of expectation, Bryson DeChambeau and Brooks Koepka will take to the course and go head-to-head in golf's fifth edition of "The Match" on November 26, the day after Thanksgiving.
DeChambeau and Koepka will compete over 12 holes at Wynn Golf Course, Las Vegas, with proceeds from the event going towards charity.