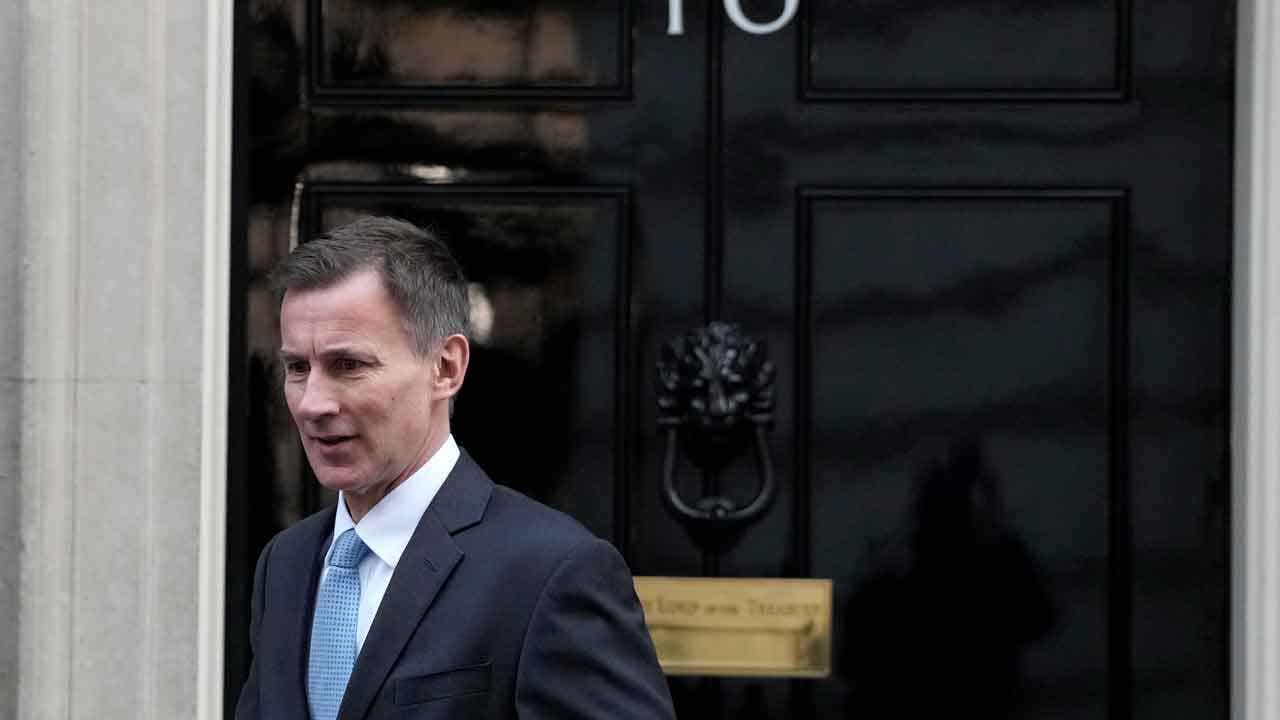 Britain's Treasury chief is prepared for UK economy to slip into recession if it means bringing down inflation
Fox News
Jeremy Hunt, the Treasury chief of Britain, is prepared to see the U.K. economy slip into a recession if it means bringing down inflation.
In an interview with Sky News that aired Friday, Hunt said the "only path to sustainable growth" is to bring inflation under control.
Asked if he was comfortable with further rate hikes even if it could precipitate a recession, Hunt said, "Yes, because in the end, inflation is a source of instability. ... It is not a trade-off between tackling inflation and recession."
More Related News
Fentanyl test strips are becoming legal in more states as overdoses from the deadly substance continue to be an issue. Nearly 70% of the overdoses in 2022 could be linked to fentanyl.
CNN's crybabies chase out Licht for the crime of being more neutral. Trump town hall, unfavorable profile help whining staffers fire their network boss.
Britain should prohibit technology developers from working on advanced AI tools unless they have a license to do so, according to the British Labour Party.
AI arms race will dominate 2024 election as campaigns maximize use of new artificial intelligence technology. Results will show the strengths of the tech.
A facility in Kentucky that is dedicated to disposing of Cold War-era chemical weapons is approaching the final stages of its mission to destroy a 520-ton stockpile.
Fox News host Greg Gutfeld blasted the media for "losing their minds" after the PGA Tour announced a merger with Saudi-backed LIV Golf despite the U.S. "already" doing business with the Saudis.
President Biden vetoed a bill that would scrap his $400 billion student loan handout while railing against Republicans for supporting "huge tax cuts for corporations and the wealthy."
Texas residents said they were largely dissatisfied with the state of affairs in the U.S. as well as the direction America seems to be headed.
An FBI plane is headed to Lima, Peru to pick up Joran Van der Sloot and will take him to the U.S. tomorrow morning, an Interpol source tells Fox News Digital.
The Republican-backed Legislature of Wisconsin is planning to stop Democratic Gov. Tony Evers' administration from requiring 7th grade students to get a meningitis vaccine.
Several hundred protesters gathered outside the Glendale Unified School District HQ in L.A., where a fight broke out between those supporting and opposing district LGBTQ+ policies.