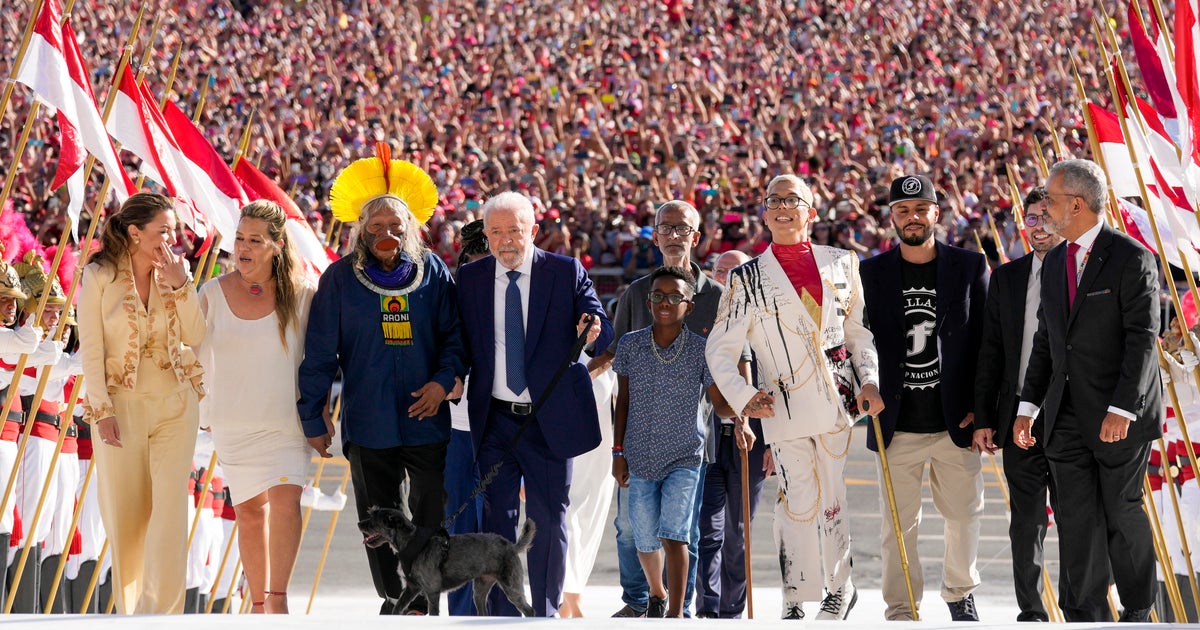 Brazil's Lula sworn in as president while predecessor Bolsonaro leaves country
CBSN
Brazil's Luiz Inácio Lula da Silva was sworn in as president on Sunday, and in his first address expressed optimism about plans to rebuild while pledging that members of outgoing Jair Bolsonaro's administration will be held to account.
Lula is assuming office for the third time after thwarting far-right incumbent Bolsonaro's reelection bid. His return to power marks the culmination of a political comeback that is thrilling supporters and enraging opponents in a fiercely polarized nation.
"Our message to Brazil is one of hope and reconstruction," Lula said in a speech in Congress' Lower House after signing the document that formally instates him as president. "The great edifice of rights, sovereignty and development that this nation built has been systematically demolished in recent years. To re-erect this edifice, we are going to direct all our efforts."