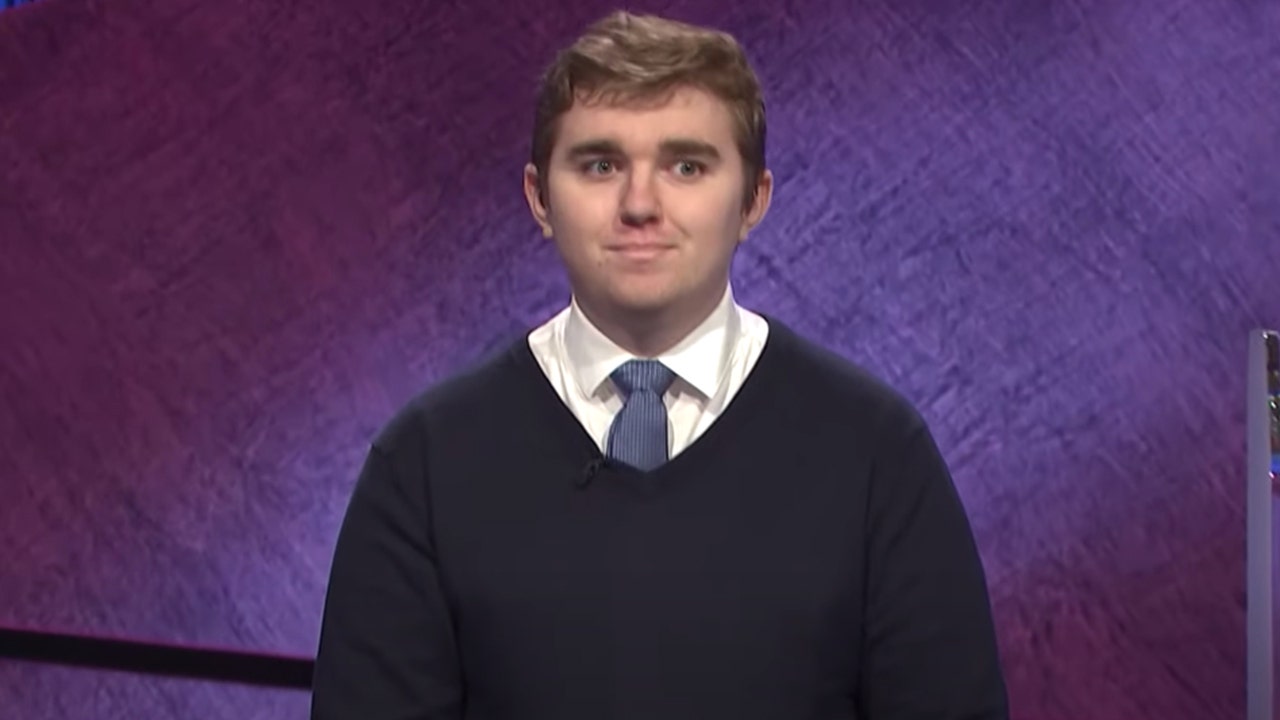 Brayden Smith, 'Jeopardy!' champ, dead at 24
Fox News
"Jeopardy!" champ Brayden Smith has died at the age of 24, his mother confirmed.
"We are heartbroken to share that our dear Brayden Smith recently passed away unexpectedly," she wrote online. "We are so grateful that Brayden was able to live out his dream on @jeopardy." According to his online obituary, Smith died a week ago on Feb. 5. No cause of death was mentioned.
More Related News
Tina Turner revealed a little over a month before her death that she "always had a crush on Mick Jagger." The music legend died at age 83 on Tuesday.
"Real Housewives of Atlanta" star Kim Zolciak, who is going through a messy divorce with Kroy Biermann, posted a quote that mentioned "manipulation" and "toxic behavior" Wednesday.
Actress Andie MacDowell, 65, dished in a recent interview about aging in Hollywood. The actress said it's easier to be 60 than 40 in the limelight.
Sharon Stone, 65, shared a beach-ready bikini selfie on Instagram Thursday just ahead of Memorial Day weekend, writing that she is "ready for summer."
Two years after divorcing Mike Caussin who Jana Kramer says cheated with multiple women, the country singer says she's engaged to boyfriend Allan Russell.
Angus T. Jones was recently spotted in Los Angeles, sporting a very different look from how fans remember him on "Two and a Half Men." The former child actor left Hollywood and is rarely photographed.
"Deal or No Deal" chief content officer Lucas Green is shutting down Meghan Markle's previous claim that she was "objectified" during her time on the game show.
Margot Robbie revealed some new insight into the upcoming "Barbie" movie, sharing which actress had to turn down a role and why the famous doll is not sexy.
Supermodel Heidi Klum, 49, experienced a significant fashion mishap at the 2023 Cannes Film Festival as she wore a stunning yet risqué gown.
Meghan Markle was wise to skip out on the Gracie Awards after she and Prince Harry were allegedly pursued by paparazzi in NYC, according to Princess Diana's former bodyguard.
Marlo Thomas recently shared new insight into her 43-year marriage to Phil Donahue, citing "three Ls" - love, listening and lust.