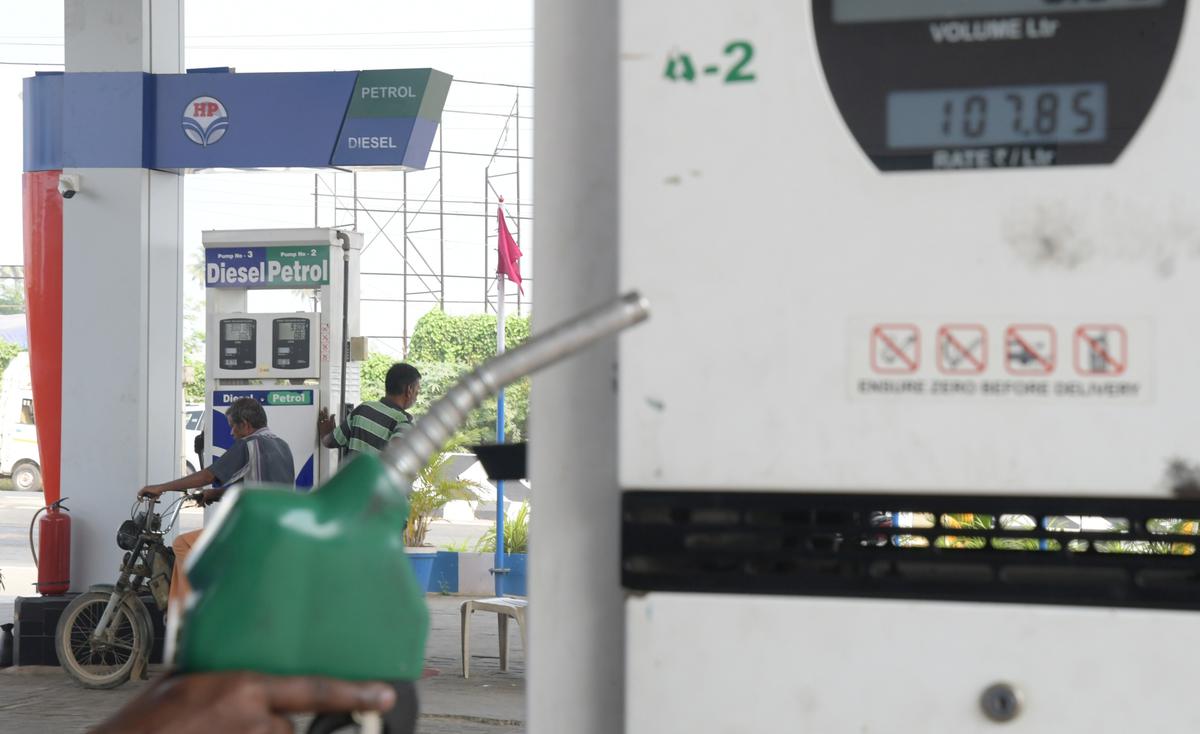 Border violence: Petroleum workers' union in Assam stops fuel supply to Meghalaya
The Hindu
The petroleum workers' body also asserted that if any untoward incident takes place, it will be the sole responsibility of the Meghalaya government.
The apex body of petroleum workers in Assam on Thursday said it has stopped transportation of fuel to Meghalaya, following reports of attacks on vehicles from Assam in the backdrop of violence along the inter-state border that left six people dead.
The Assam Petroleum Mazdoor Union (APMU) shot off separate letters to all PSU oil marketing companies, including IOC, HPCL and BPCL, and informed these entities about the union's decision to not load fuel in tankers.
A senior official at the IOC's northeast headquarters in Guwahati confirmed receipt of the letter, while a spokesperson of Numaligarh Refinery, from where BPCL sources its products for Meghalaya, said the "official concerned" is yet to receive it.
No immediate comment could be obtained from the HPCL officials.
Pointing out the attacks on vehicles with Assam number plates in Meghalaya, the APMU, in the letter, said, "Our members are afraid to go...for supplying petroleum products".
The union stressed that safety and security of the transporters as well as the products are first priority in the current situation.
"Therefore, we have decided not to take any load from today onwards until and unless Government of Meghalaya assures us (of) the safety and security of T/T (tank trucks) crews," the APMU said.
More Related News
Last year, a total of 74,869 migratory birds of 88 different species had arrived.
Here are the key news stories to watch out for from Karnataka today
The national COVID-19 recovery rate has increased to 98.80%, according to the Health Ministry's website.
Police barricades remained erected at Jorabat in Guwahati and Cachar district, the two main entry points from Assam into Meghalaya
The BJP has given tickets to 18 women candidates as against 12 in 2017, while the Congress has fielded 14 women although that figure was 10 in the last Assembly election.
The Thirteenth Foundation's trials draw enthusiastic young aspirants for admission to upcoming, fully-funded academies that will holistically scout and train football talent from tribal-dominated regions of the State
Kim Jong Un called the Hwasong-17 the "world's strongest strategic weapon" and said it demonstrated North Korea's resolve and ability to eventually build the world's strongest army
New Zealand skipper Kane Williamson invited India to bat after winning the toss.