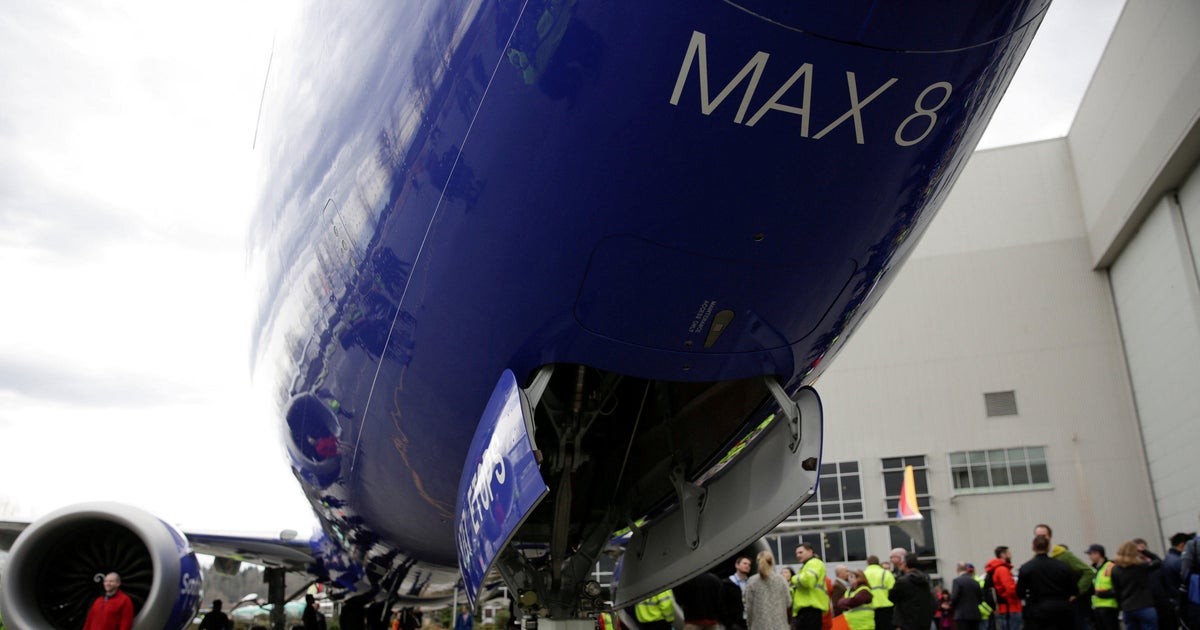 Boeing to pay $200 million to settle charges it misled investors on 737 Max crashes
CBSN
Boeing is paying $200 million to settle federal allegations of investor fraud surrounding its 737 Max plane, two of which crashed in 2018 and 2019, killing a total 346 people.
The aircraft maker and its former CEO, Dennis Muilenburg, allegedly misled the public and investors by claiming the plane was safe despite knowing that a flight-control system posed a safety risk, the Securities and Exchange Commission said on Thursday.
Muilenburg will pay an additional $1 million to settle the same charges, the agency said. Neither Boeing nor Muilenburg admitted wrongdoing as part of the settlement.
More Related News
The following is a transcript of an interview with Raphael Bostic, president and CEO of the Federal Reserve Bank of Atlanta, that aired Sunday, Sept. 25, 2022, on "Face the Nation."
Washington — White House national security adviser Jake Sullivan said Sunday that Russian President Vladimir Putin's recent call-up of reservists into the military and referenda being carried out in occupied regions of Ukraine do not signal growing strength, but rather that the Russians are "struggling badly" in their ongoing war.
The Republicans have a lead. But it keeps shrinking.
Tropical Storm Ian is expected to "rapidly strengthen" this weekend and could hit Florida early next week as a major hurricane, according to forecasters. Florida Gov. Ron DeSantis has declared a state of emergency.
Lori Ann Slesinski was a recent Auburn University graduate who vanished in 2006 when she was supposed to show up at her best friend's home to watch a movie. Her disappearance remained a mystery until this year, when another friend, Rick Ennis, went on trial for her murder. As "48 Hours" correspondent Peter Van Sant reports, this wasn't the first time Ennis was accused of an unspeakable crime. COP: State troopers workin' a wreck involvin' a 12-year-old — COP: There is pieces of a baseball bat in the bedroom that has quite a bit of blood on it.
The battle against the nation's fentanyl crisis was on full display this week, as authorities made major busts in Arizona and Colorado. In Los Angeles, meanwhile, education officials were contending with a string of student overdoses.
Hilaria Baldwin has given birth to her seventh child with husband Alec Baldwin, she shared in an Instagram post Saturday afternoon. The baby girl, named Ilaria Catalina Irena, was born Thursday.
Inside the mysterious disappearance of Lori Slesinski and the trial of Rick Ennis, a man with a criminal past, accused of her murder.
Former President Donald Trump is again signaling an affinity with believers of the QAnon conspiracies — on Thursday evening he reposted a video originally shared by a QAnon follower containing catch phrases and that integrated Trump into imagery affiliated with the conspiracy movement.
Russian police moved quickly Saturday to disperse peaceful protests against President Vladimir Putin's military mobilization order, arresting hundreds, including some children, in several cities across the vast country.
A Hawaii grand jury on Friday indicted a former deputy Nevada attorney general on charges of second-degree murder in connection with the 50-year-old cold case of a Honolulu woman killed in 1972.