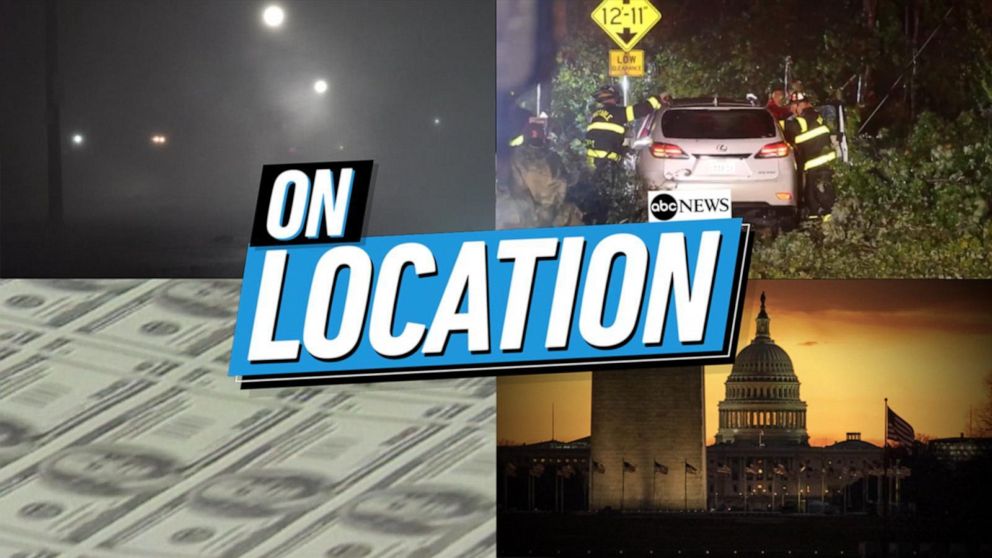 Boeing posts $109 million Q3 loss amid jet production issues
ABC News
Boeing is reporting a loss of $109 million for the third quarter as it struggles to resume deliveries of the 787, a large plane that is popular on international airline routes
Boeing Co. lost $109 million in the third quarter as it struggled with production problems that have held up deliveries of the 787, a large plane popular on long international airline routes.
Boeing said Wednesday it is building about two 787s a months and expects to stay at that low rate until deliveries resume. Problems including fuselage flaws are expected to cause $1 billion in "abnormal costs," the company said, including a $183 million charge recorded in the third quarter.
CEO David Calhoun said on CNBC that the company will resume 787 deliveries by following the same process of working with regulators that it used to bring back the 737 Max after two deadly crashes and a worldwide grounding. It took 18 months for Boeing to win regulatory approval of fixes to the Max, including changes to a flight-control system that played a role in the crashes.
Calhoun declined to predict when airlines will resume receiving new 787s. As long as those deliveries are stopped, Boeing is losing a key source of cash.
More Related News
Airlines are being required to gather information about some passengers that will help with contact tracing if they develop COVID-19
Microsoft Corp. shareholders voted to force the company to more transparently address sexual harassment claims via independent investigations and public reporting.
The head of Visa says he believes the pandemic caused a permanent shift of how consumers choose to pay for goods and services away from cash and into payments
Scientists say it could be weeks before they better understand how dangerous the omicron variant is
General Motors is forming a joint venture with Posco Chemical of South Korea to build a North American battery materials plant as it moves to bring more steps in the electric vehicle supply chain under its umbrella
The chief of the European Union's executive arm says EU nations should consider making COVID-19 vaccinations mandatory because too many people still refuse to get shots voluntarily
U.S. manufacturing activity grew at a faster pace in November as companies continue to struggle to keep up with demand amid ongoing supply shortages and delays