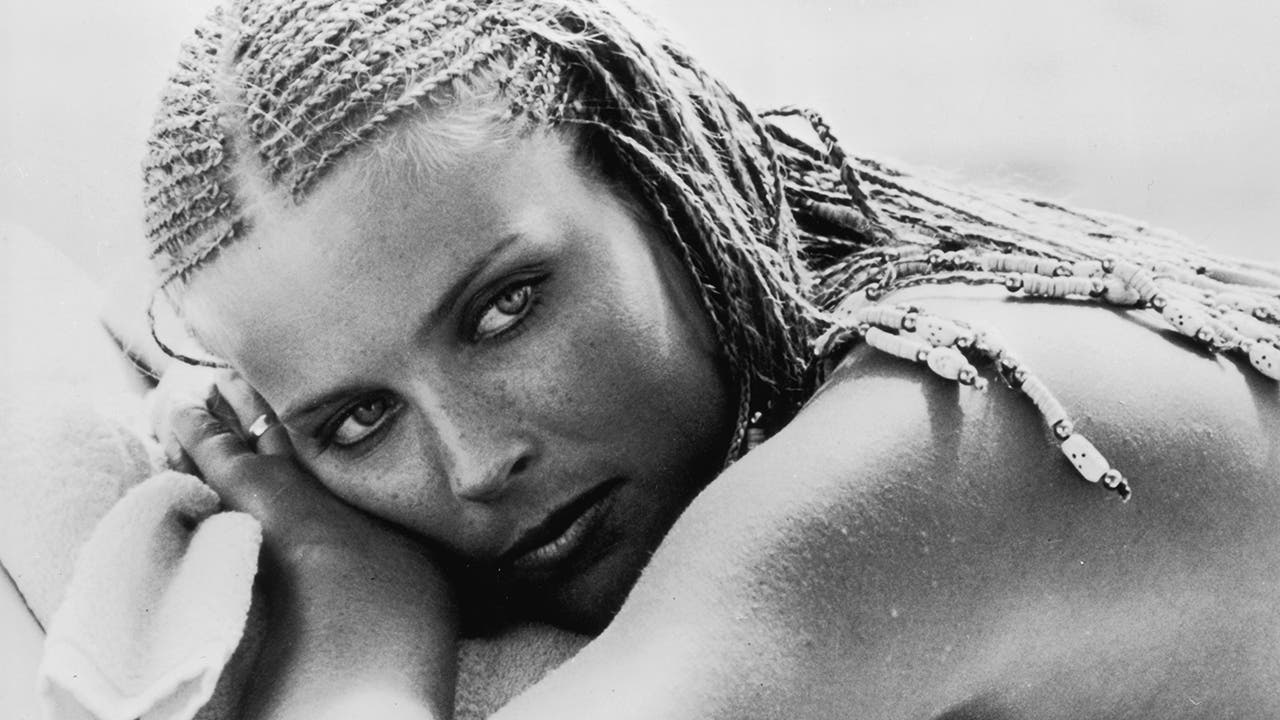 Bo Derek reflects on giving back to American veterans: 'There's just so much we don't do for our heroes'
Fox News
One of Bo Derek's passions has been giving back to our veterans.
"I remember I ran into the [former] secretary of veterans affairs, Anthony Principi, and he tells me about the rehabilitation events for disabled veterans," the now-66-year-old told Fox News Digital. "These are incredibly moving events. And yet they were having trouble going because some people, perhaps, maybe were uncomfortable - we're talking about 400 people with all kinds of disabilities." Stephanie Nolasco covers entertainment at Foxnews.com.
"But when I went to my first Snowmass event, I was moved," she continued. "Just seeing 400 disabled veterans and the volunteers who were there… [The volunteers made] sure that they would offer them whatever they needed, whatever they wanted to do in winter sports, no matter their disability. Even if it required adapting some equipment, it didn't matter, it could be done. That does something to you."
The National Disabled Veterans Winter Sports Clinic, which takes place in Snowmass Village, Colorado, encourages veterans to push their limits and discover their capabilities through a variety of winter sports.
More Related News
A facility in Kentucky that is dedicated to disposing of Cold War-era chemical weapons is approaching the final stages of its mission to destroy a 520-ton stockpile.
Fox News host Greg Gutfeld blasted the media for "losing their minds" after the PGA Tour announced a merger with Saudi-backed LIV Golf despite the U.S. "already" doing business with the Saudis.
President Biden vetoed a bill that would scrap his $400 billion student loan handout while railing against Republicans for supporting "huge tax cuts for corporations and the wealthy."
Texas residents said they were largely dissatisfied with the state of affairs in the U.S. as well as the direction America seems to be headed.
An FBI plane is headed to Lima, Peru to pick up Joran Van der Sloot and will take him to the U.S. tomorrow morning, an Interpol source tells Fox News Digital.
The Republican-backed Legislature of Wisconsin is planning to stop Democratic Gov. Tony Evers' administration from requiring 7th grade students to get a meningitis vaccine.
Several hundred protesters gathered outside the Glendale Unified School District HQ in L.A., where a fight broke out between those supporting and opposing district LGBTQ+ policies.
Biden's Title IX debacle is so horrible even education secretary admits rules result in sex harassment. Girls forced to share locker rooms with biological men.
Emails obtained by Fox News Digital show that federal officials actively engaged with an environmental group last summer to discuss a legal rationale for regulating gas stoves.
A federal judge gave the Biden administration until June 13 to decide how they will handle FOIA requests for Prince Harry's immigration records.
Susan Lorincz is facing manslaughter and other charges in the fatal shooting of 35-year-old mother Ajike Owens in Ocala, Florida, authorities said Tuesday.