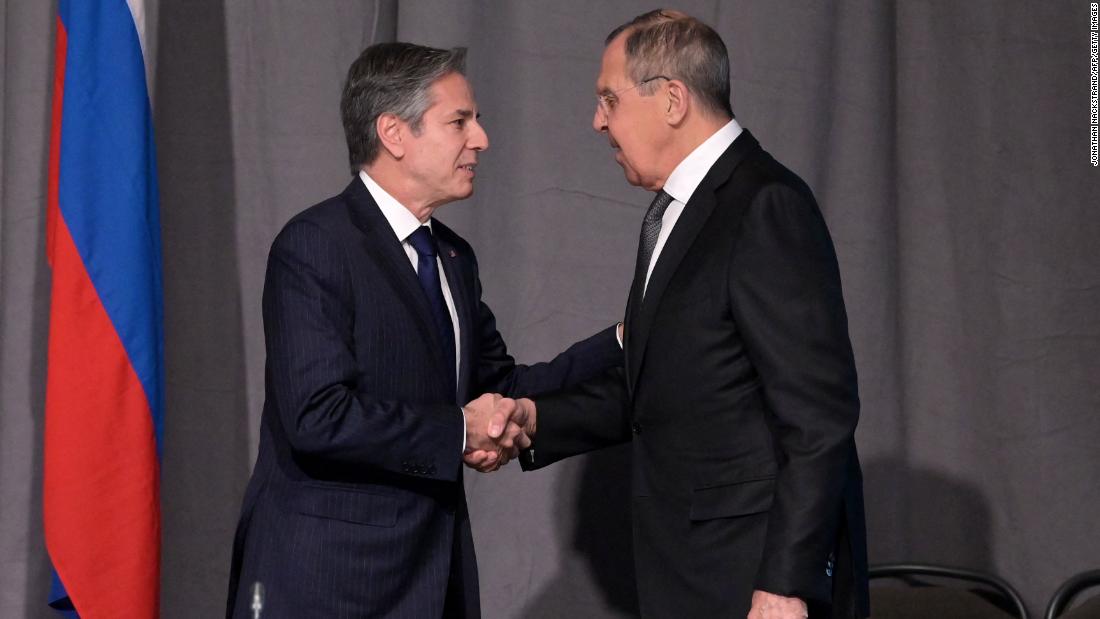 Blinken and Lavrov meet amid tensions over Russia's intentions in Ukraine
CNN
US Secretary of State Antony Blinken and Russian Foreign Minister Sergey Lavrov met Thursday in Stockholm, Sweden, amid growing concern among Western powers that Russia is seeking to destabilize Ukraine.
Speaking during the Organization for Security and Cooperation in Europe (OSCE) summit in Stockholm, Lavrov warned that NATO's expansion into the East would affect "fundamental interests" of Russian security.
He stressed that although Russia does "not want any conflicts" with NATO over Ukraine, it maintains the "right to choose ways to ensure its legitimate security interests."
More Related News
"Snow White and the Seven Dwarfs" is getting a live-action remake, but Emmy winning actor Peter Dinklage isn't sure it should.
Federal prosecutors are reviewing fake Electoral College certifications that declared former President Donald Trump the winner of states that he lost, Deputy Attorney General Lisa Monaco told CNN on Tuesday.
Peter Bergen writes that Robert F. Kennedy Jr. has become one of the leading voices in the anti-vaccination against Covid-19 movement, and he is imperiling the lives of countless Americans in the process
Carnival celebrations in Brazil have had another setback becausee of a spike in Covid-19 cases. The cities of São Paulo and Rio de Janeiro are moving the parades to April.