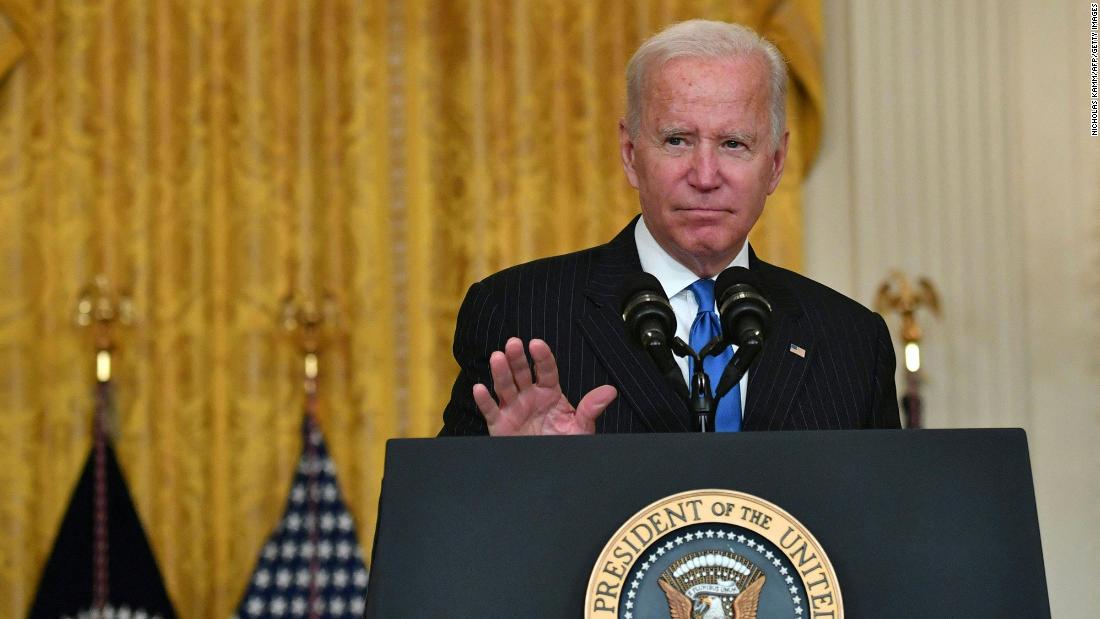 Biden to update public on national vaccination program and pandemic response
CNN
President Joe Biden on Thursday will highlight the ongoing work on Covid-19 vaccine booster shots and tout the effectiveness of vaccination requirements as he updates the public on his administration's response to the pandemic, a White House official told CNN.
Biden will deliver remarks after he and Vice President Kamala Harris receive a briefing from members of the White House Covid-19 Response Team in the Oval Office.
The President will update the public on his national vaccination program as vaccine advisers to the US Food and Drug Administration discuss whether to authorize boosters of Moderna's coronavirus vaccine for some adults. Last month, the FDA authorized booster doses of Pfizer's vaccine for certain people.
More Related News
The US Centers for Disease Control and Prevention has added just one new destination to its list of "very high" risk travel destinations. Ukraine, Europe's second-largest country by area, is moved to Level 4.
Japan's Princess Mako has married her non-royal college sweetheart Kei Komuro in a subdued ceremony, formally marking her departure from the royal family.
Joe Biden and Donald Trump are locked in an extraordinary and escalating clash that has profound political consequences now and into 2024.
The governors of New Jersey and New York have each issued a state of emergency in advance of an anticipated nor'easter.
A German woman who joined ISIS was sentenced to 10 years in prison on Monday over the death of a 5-year-old Yazidi girl.
Consider it a win for 18th century technology over late 20th century criminal innovation.
One of the men convicted in the murder of James Jordan, father of basketball legend Michael Jordan, was denied parole, according to Greg Thomas, a spokesperson for the North Carolina Department of Public Safety.