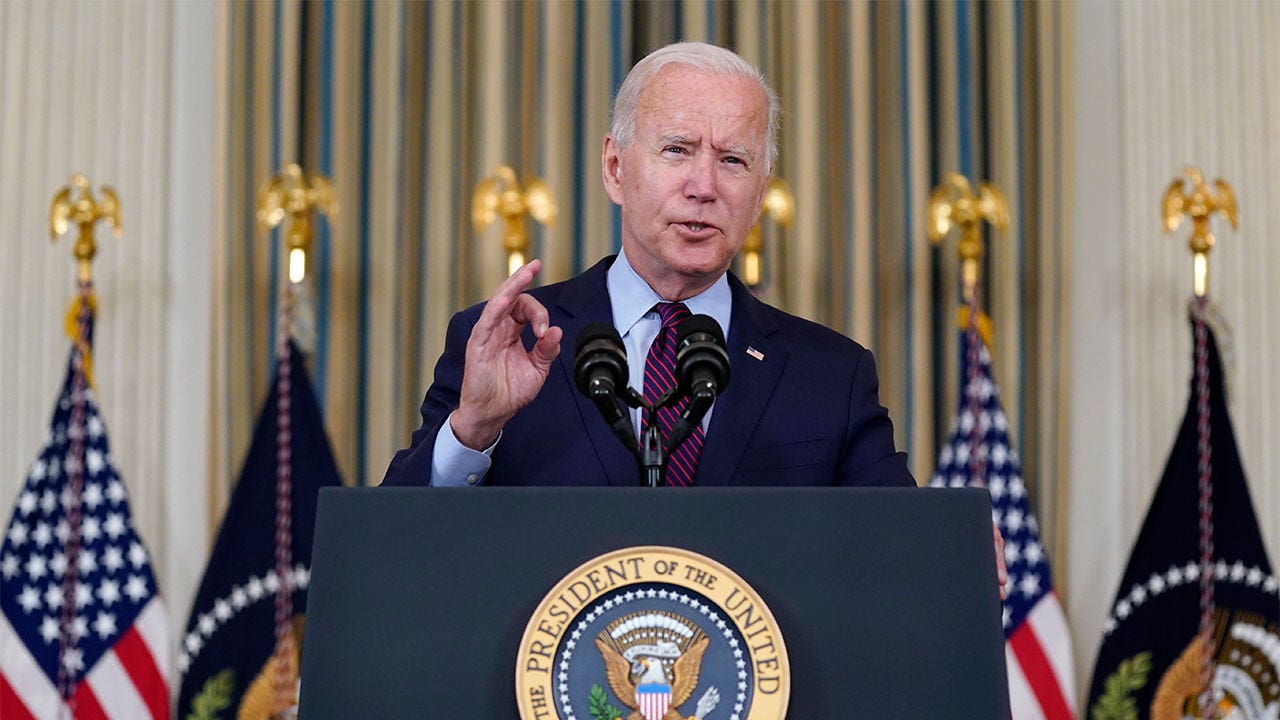 Biden to hold first press conference in months, Psaki says
Fox News
President Biden will conduct a press conference next week, the first held in months.
"Another little bit of news for all of you, and we'll have more in the week ahead, I expect, in the coming days," Psaki announced. "But next Wednesday, the president will hold a formal press conference at 4:00 p.m. in the afternoon. So we'll look forward to seeing you there and to the press and looks forward to speaking directly to the American people."
More Related News
Fox News contributor Leo Terrell joined Ainsley Earhardt on 'Fox & Friends' Tuesday to discuss GOP favorability against Democrats heading into the midterms.
Starting Wednesday, the federal website that allows Americans to request free COVID-19 tests will begin accepting orders.
Todd Kupfer, father of slain UCLA student Brianna Kupfer, speaks out on 'Fox & Friends' to honor her memory after she was fatally stabbed at a luxury furniture store in Los Angeles.
Former New York City Mayor Bill de Blasio announced that, despite prior hints, he will not be running to be New York's next governor.