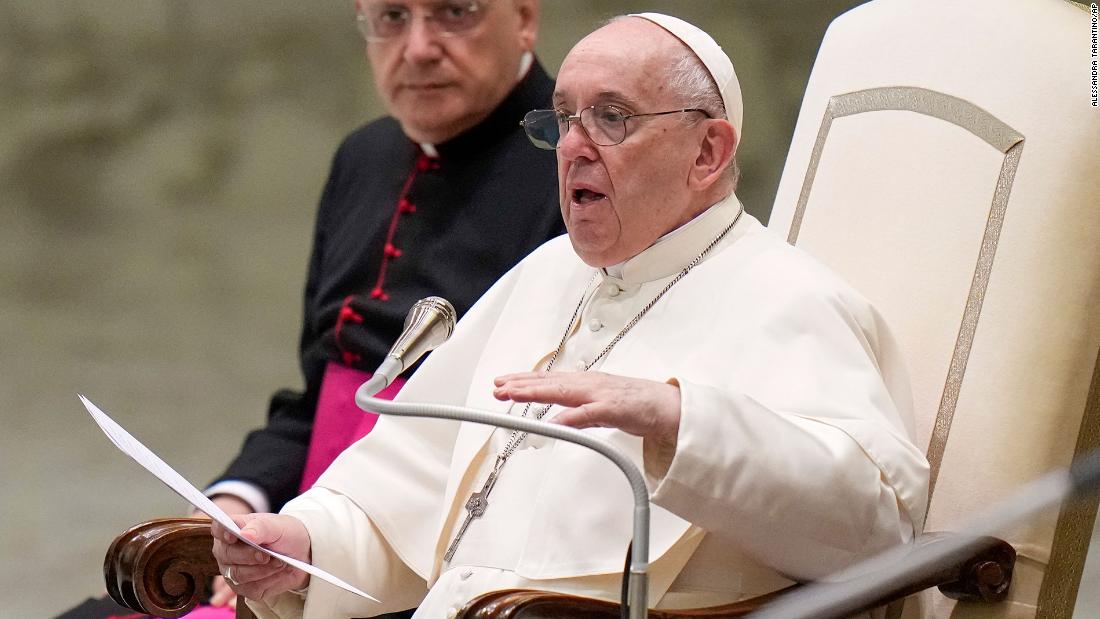 Biden to have audience with Pope Francis during trip to Rome
CNN
President Joe Biden and first lady Jill Biden will meet with Pope Francis during their trip to Rome later this month for the G20 conference, White House press secretary Jen Psaki said in a statement.
"The President and Dr. Biden will also visit Vatican City and have an audience with His Holiness Pope Francis on October 29. They will discuss working together on efforts grounded in respect for fundamental human dignity, including ending the COVID-19 pandemic, tackling the climate crisis, and caring for the poor," Psaki said in a statement.
The meeting will come as there is a simmering debate within the US Catholic Church over granting communion to Catholic politicians who support abortion rights, including the nation's second Catholic President. Biden had been denied the sacrament once in 2019 in the run-up to the election and the issue drew new attention in June when the United States Conference of Catholic Bishops proceeded with a plan that could deny communion to such public figures, setting up a potential public rebuke of the President.
More Related News
Joe Biden and Donald Trump are locked in an extraordinary and escalating clash that has profound political consequences now and into 2024.
The governors of New Jersey and New York have each issued a state of emergency in advance of an anticipated nor'easter.
A German woman who joined ISIS was sentenced to 10 years in prison on Monday over the death of a 5-year-old Yazidi girl.
Consider it a win for 18th century technology over late 20th century criminal innovation.
One of the men convicted in the murder of James Jordan, father of basketball legend Michael Jordan, was denied parole, according to Greg Thomas, a spokesperson for the North Carolina Department of Public Safety.
Two people were killed when a gunman opened fire Monday at an Idaho mall, according to Boise Police Chief Ryan Lee. Four other people, including a Boise police officer, were injured, Lee said at a media briefing.
The suit names 10 white supremacist and nationalist organizations along with 14 individuals.