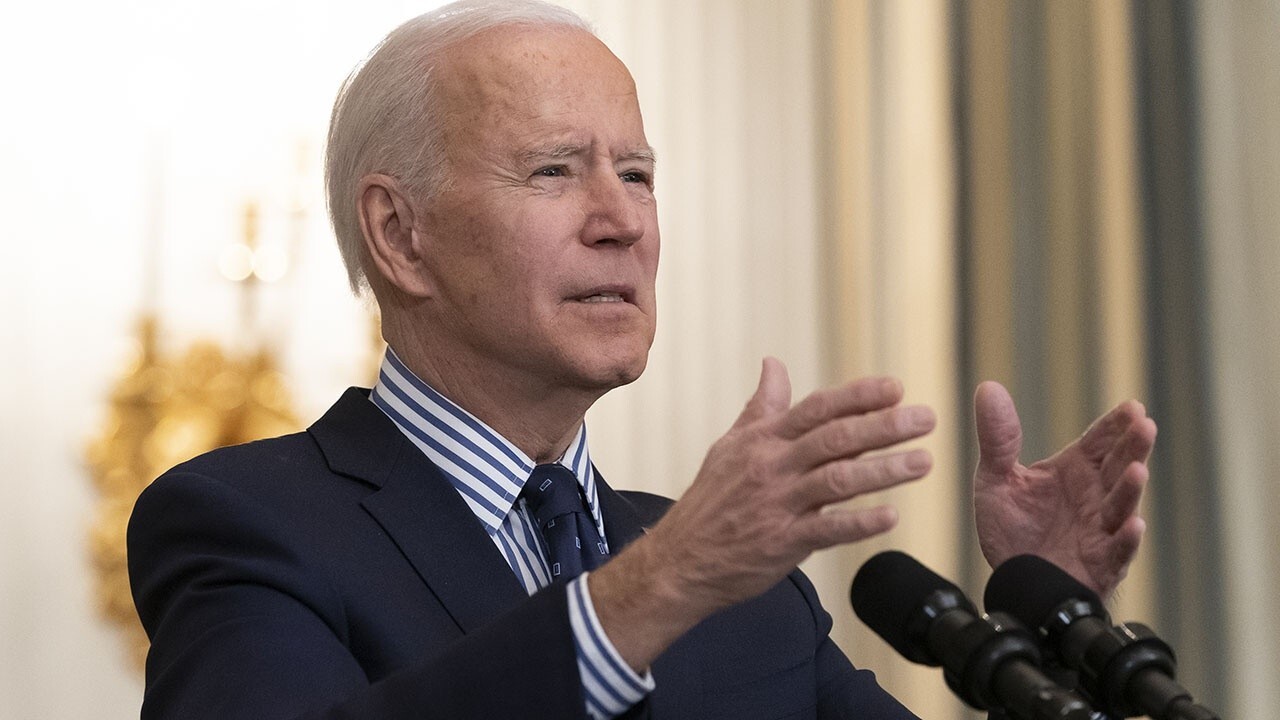 Biden's new border security plan won't work. Here's what will
Fox News
Immigration reform has been needed for a long time, and President Biden just announced his plllan to deal with the southern border. But more is going to be needed.
Nolan Rappaport was detailed to the House Judiciary Committee as an executive branch immigration law expert for three years. He subsequently served as an immigration counsel for the Subcommittee on Immigration, Border Security and Claims for four years. Prior to working on the Judiciary Committee, he wrote decisions for the Board of Immigration Appeals for 20 years. Follow him at: https://nolanhillop-eds.blogspot.com
Also, the fact that ICE immigration arrests in the interior of the country fell to the lowest level in more than a decade in fiscal 2021, may also have been a factor. Illegal crossers generally are safe once they have reached the interior of the country.
Excerpts from the Fact Sheet for his plan.
More Related News
Democratic Rep. Nancy Pelosi has thrown her endorsement for California Senate behind Rep. Adam Schiff — unless Sen. Dianne Feinstein decides to seek re-election.
EXCLUSIVE: Former Acting Defense Secretary Chris Miller said China "must be laughing hysterically" at the U.S. as senior defense leadership gets "caught up" in "culture wars."
Rep. Ilhan Omar shared a recording of a profane death threat she says was received by her office, blaming Republicans who are trying to remove her from a House committee.
Democrats and Republican lawmakers are sounding the alarm that the Biden administration's ESG priorities may be detrimental to the financial well-being of Americans.
One family-owned California diner is bearing the brunt of high energy prices and rampant inflation after they saw their natural gas bill spike 400% in one month.
Hunter Biden signed an application to seek an apartment in California, but the application wasn't for Hunter.
A new bill from Rep. Darrell Issa would prevent the federal and state government from pursuing plans to tax drivers by the mile, an idea officials have been looking at for a decade.
The Associated Press released new details Wednesday in the arrest of "Dances With Wolves" actor Nathan Chasing Horse who is facing charges for multiple sex abuse crimes.
As he seriously considers a presidential run in 2024, former Republican Gov. of Arkansas Asa Hutchinson will get a helping hand from a super PAC backed by a $1 million contribution
Defense Secretary Lloyd Austin and Philippine President Ferdinand Marcos Jr. announced a new agreement to house American troops and military supplies in the Pacific.
MSNBC host Joy Reid has regained her status as the person who says the craziest things after host Tiffany Cross was canned.