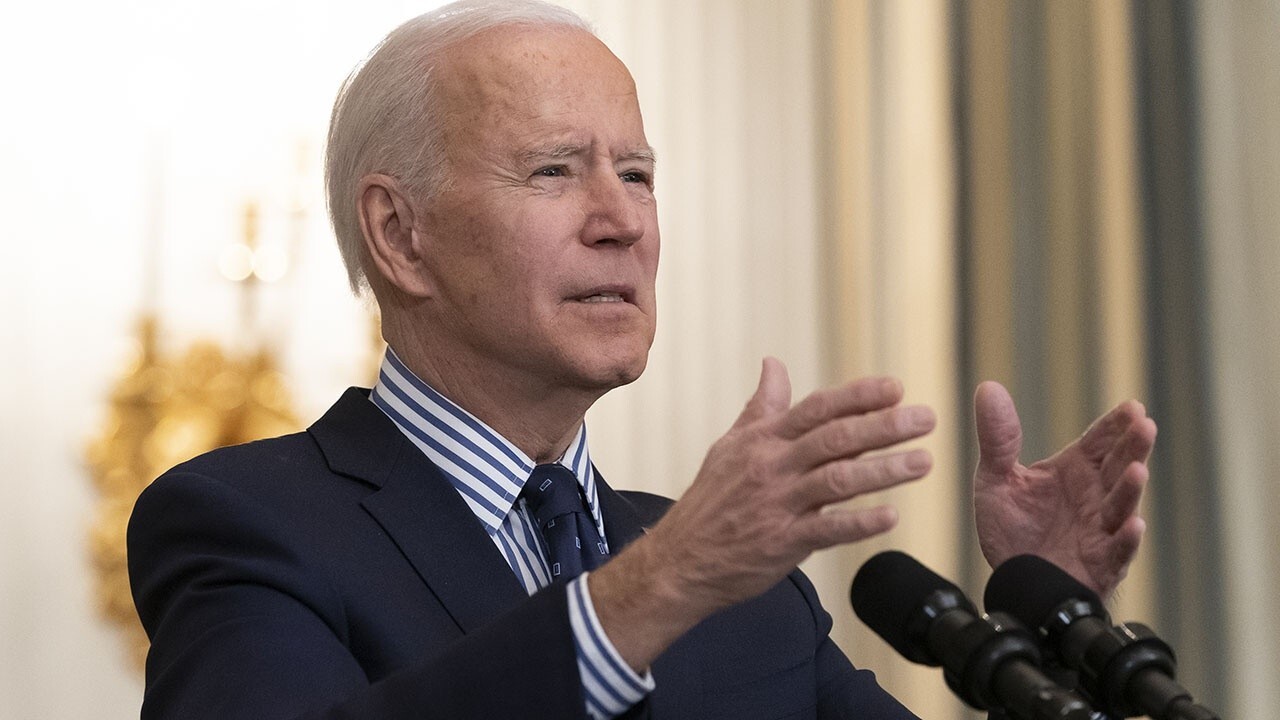 Biden's new border security plan won't work. Here's what will
Fox News
Immigration reform has been needed for a long time, and President Biden just announced his plllan to deal with the southern border. But more is going to be needed.
Nolan Rappaport was detailed to the House Judiciary Committee as an executive branch immigration law expert for three years. He subsequently served as an immigration counsel for the Subcommittee on Immigration, Border Security and Claims for four years. Prior to working on the Judiciary Committee, he wrote decisions for the Board of Immigration Appeals for 20 years. Follow him at: https://nolanhillop-eds.blogspot.com
Also, the fact that ICE immigration arrests in the interior of the country fell to the lowest level in more than a decade in fiscal 2021, may also have been a factor. Illegal crossers generally are safe once they have reached the interior of the country.
Excerpts from the Fact Sheet for his plan.
More Related News
Social media is victimizing our children, but we aren't helpless to save them. Congress has a way to prevent Big Tech from targeting kids with toxic material.
Forbes Media chairman Steve Forbes outlines why he believes the economic crisis will cost President Biden the 2024 Democratic Party nomination.
MetLife Stadium and New Jersey State Police are urging Taylor Swift fans without pre-purchased tickets to stay home and away from the concert venue.
Retired four-star Gen. Jack Keane told "Fox & Friends" Friday that if the U.S. and China fought in a hot war, China could launch massive attacks on U.S. infrastructure.
Democratic presidential candidate Robert F. Kennedy Jr. sounded off on 'The Ingraham Angle' over potential 'suspension' of the Constitution in future administrations.
A large, unexploded WWII bomb weighing 550 pounds was discovered during construction work in Wroclaw, Poland. Thousands were forced to evacuate.
Jeremy Hunt, the Treasury chief of Britain, is prepared to see the U.K. economy slip into a recession if it means bringing down inflation.
European police have concluded their search for evidence related to the disappearance of British toddler Madeleine McCann in Portugal's Algarve region.
In the face of soaring food prices and a rare budget surplus, House lawmakers in Alabama have approved a measure that would cut grocery sale tax from 4% to 2%.
Planned Parenthood South Atlantic and other South Carolina abortion providers have filed a lawsuit seeking to overturn the new fetal heartbeat law.
Shellyne Rodriguez, a now-fired New York City professor accused of chasing a reporter with a machete, appeared in court Thursday then was seen eating at a fast food joint.