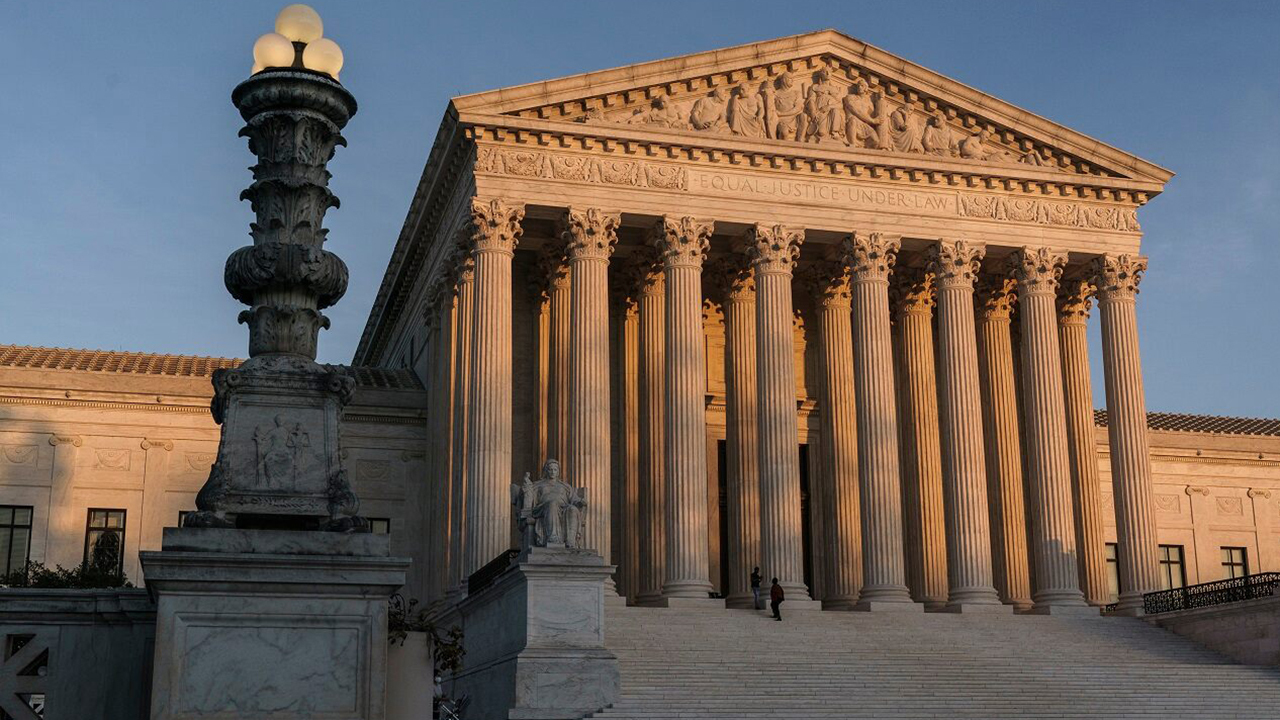 Biden admin tells Supreme Court ObamaCare is constitutional, a reversal of Trump's DOJ stance in pending case
Fox News
The Biden administration is telling the Supreme Court it believes the Affordable Care Act (ACA) -- or ObamaCare -- is constitutional, a reversal of the Trump Justice Department position.
The Justice Department filed a letter Wednesday "to notify the Court that the United States no longer adheres to the conclusions in the previously filed brief." The health care case was argued a week after the election in November. The Trump administration called on the justices to strike down the entire Obama-era health law under which some 23 million people get health insurance and millions more with preexisting health conditions are protected from discrimination.
More Related News
House Majority Whip Tom Emmer, R-Minn., spoke with Fox News Digital ahead of the State of the Union address on Tuesday, blasting President Biden's response to the Chinese spy balloon.
Progressive "Gen Z" Rep. Maxwell Frost, D-Fla., attacked the border wall during a Tuesday House Oversight Committee hearing on the border and fentanyl crisis.
The Biden administration pushed back on efforts by Rep. Thomas Massie, R-Ky., to end the coronavirus vaccine requirement for international air travelers.
Wisconsin's Supreme Court justices have begun endorsing candidates in a quickly-approaching election to a seat that will determine the balance of power.
There were approximately 150,000 migrant encounters at the southern border in January, multiple sources tell Fox News, the lowest number since February 2021.
Vanroy Evan Smith's ex-wife feared for her own safety in the weeks leading up to the murder of California doctor Michael Mammone last Wednesday, her father said.
Conservatives preempted President Biden's State of the Union address on Tuesday with their own thoughts on the state of the United States.
Virginia Commonwealth lawmakers approved a bill on Tuesday to designate the Chincoteague Island pony as the official state horse, with 93 yays and seven nays.
Indiana lawmakers have advanced a proposal for the first time that, if passed into law, would allow illegal immigrants to obtain state-issued cards allowing them to drive.
President Biden's nominee for a federal judgeship in Washington state is facing scrutiny for what critics call a lack of legal knowledge and experience.
Rep. Katie Porter hailed the significant rise in fentanyl seizures at the southern border in recent years as a "success," during a House Oversight Committee hearing.