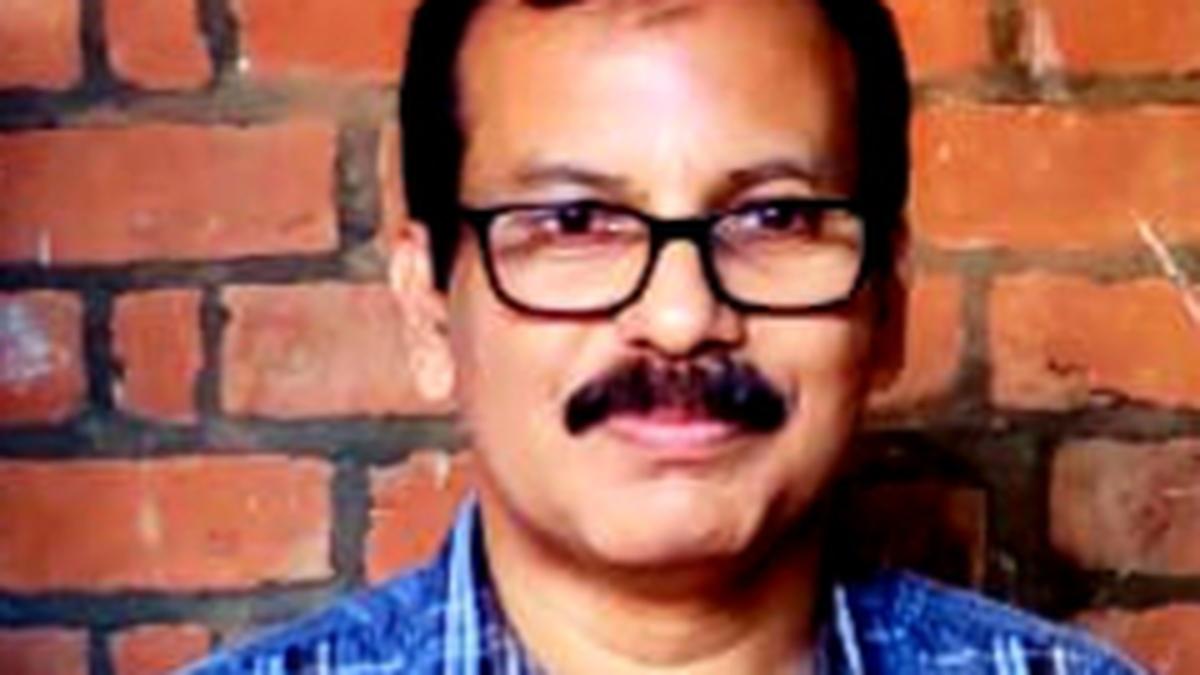 Best researcher award for Kerala University professor
The Hindu
THIRUVANANTHAPURAM
C. Satheesh Kumar, Professor, Department of Statistics, Kerala University, has been awarded the Prof. K. Sreenivas Rao Best Researcher Award instituted by the Indian Society for Probability and Statistics (ISPS) in recognition of his significant contribution to the field of statistics. The award was conferred during the 42nd annual convention of the ISPS at the Cochin University of Science and Technology (CUSAT) recently. Dr. Kumar was also elected general secretary of the ISPS for 2023-24 on the occasion. He currently holds the position of president of the Kerala Statistical Association.
More Related News
TN Health Min. Subramanian announces 200 pay wards to open in Kalaignar Centenary Super Speciality Hospital, Guindy in 15-20 days. Pricing to be reasonable. 750 outpatients & 150 inpatients daily. Wards also opening in Salem, Coimbatore, Tiruchi & Madurai.
At the inauguration of the new building of Sadar Hospital in Bihar's Banka district, CM Nitish Kumar saw a board with the words 'Digital Library - Banka' posted outside the hospital's digital library. Mr. Kumar became livid at the sight of the board, and District Magistrate Anshul Kumar and other officials in attendance bore the brunt of his wrath.
Minister Audimulapu Suresh inaugurated the renovated Dr. B.R. Ambedkar Park in Krishnalanka, Vijayawada. The park was renovated as part of CM Y.S. Jagan Mohan Reddy's vision to beautify cities. It features a 500-m cycling track, splash pad, rope bridge, meeting hall, play equipment & food court. Entry fee will be charged.
In Trichy, Mettur Dam's water level is 38ft, 6,431 cusecs inflow & 6,101 cusecs discharge. Full level is 120ft.
Heavy rain in Poondi led to increased water discharge from the reservoir. Water Resources Dept. diverted 550 cusecs to Cholavaram reservoir. City's major reservoirs have 72.4% of storage capacity. Chennai, Kancheepuram, Tiruvallur, Tirunelveli recorded surplus rain this season. Warm weather during day followed by evening thunderstorms is seasonal pattern in Sept.
Vijayawada Railway Station wins 'Best Tourist-Friendly Station Award' at State Annual Tourism Excellence Awards. Award presented by R.K. Roja, Minister for Tourism, Culture and Youth Advancement. Station excelled in nine parameters laid down by tourism authority. Energy saving systems, waste management systems and passenger amenities instrumental in bagging award.
Ranipet's Melvisharam installs CCTV cameras at 60 spots to enhance road safety and prevent crime on NH 44. Minister Gandhi inaugurated the cameras and centralised control room to monitor footage. Funded by State govt, cameras cover two key stretches of 3km, connecting streets to NH. Later, big streets in town to be covered.
Jammu and Kashmir Director General of Police (DGP) Dilbag Singh said Pakistan is the mother of terrorism in the Union Territory as it was in Punjab
Govt. Arts College Udhagamandalam Principal caught on video allegedly accepting ₹4,000 bribe from student for hostel admission. Madras HC displeased with Southern Railway for not installing CCTV cameras in TN railway stations since 2016. IT Dept. searches premises of electronic component manufacturer Flex in Chennai. NIA questioning two of 13 accused in Coimbatore car blast case.
Councillors in Erode Corp. unable to answer people due to lack of info on works. Private firm to commence work from Oct 1, but details not shared. AIADMK councillors' requests for street lights, roads not fulfilled. Contractor claims no funds allotted, councillors unaware of works. Issues related to drinking water supply discussed.
Judge urges estranged couple to reunite for sake of child; asks father to consider if ego is bigger than child's future. Court can only persuade, not force, couple to live together for child's benefit. 90% of couples find themselves incompatible after marriage, but make it work for sake of kids.