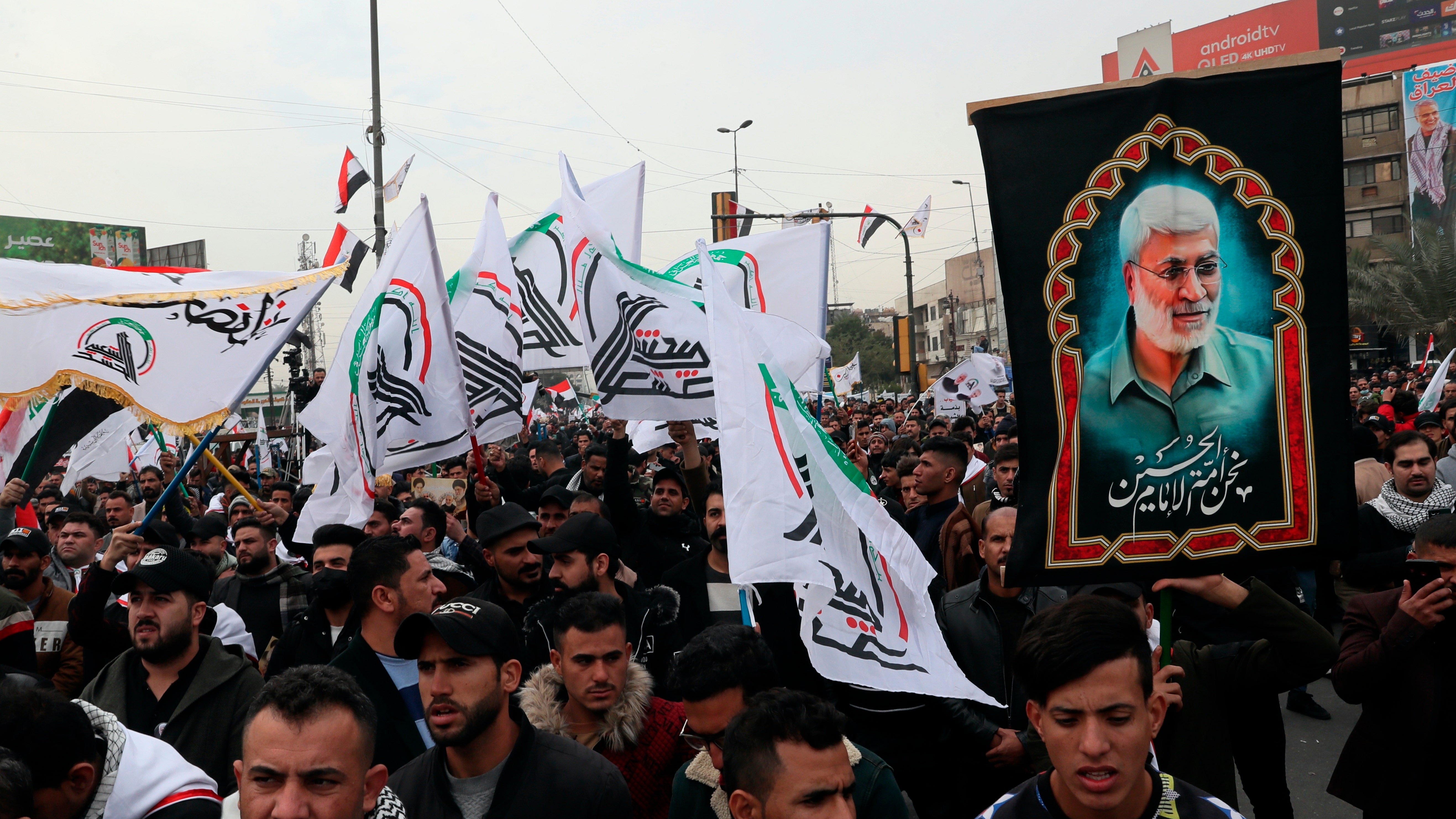 Baghdad rally marks anniversary of Iranian general's death; US, Israeli flags trampled
Fox News
Chanting anti-American slogans, hundreds of people rallied in the Iraqi capital Saturday to mark the anniversary of the killing of a powerful Iranian general and a top Iraqi militia leader in a U.S. drone strike.
"We will not let you stay after today on in the land of the martyrs," some of the placards read. American and Israeli flags were strewn on the ground, with people trampling on them.
The killing of Soleimani and al-Muhandis at Baghdad's airport pushed Iran and the United States perilously close to all-out conflict and sparked outrage in Iraq, leading parliament to pass a non-binding resolution days later calling for the expulsion of all foreign troops from Iraq.