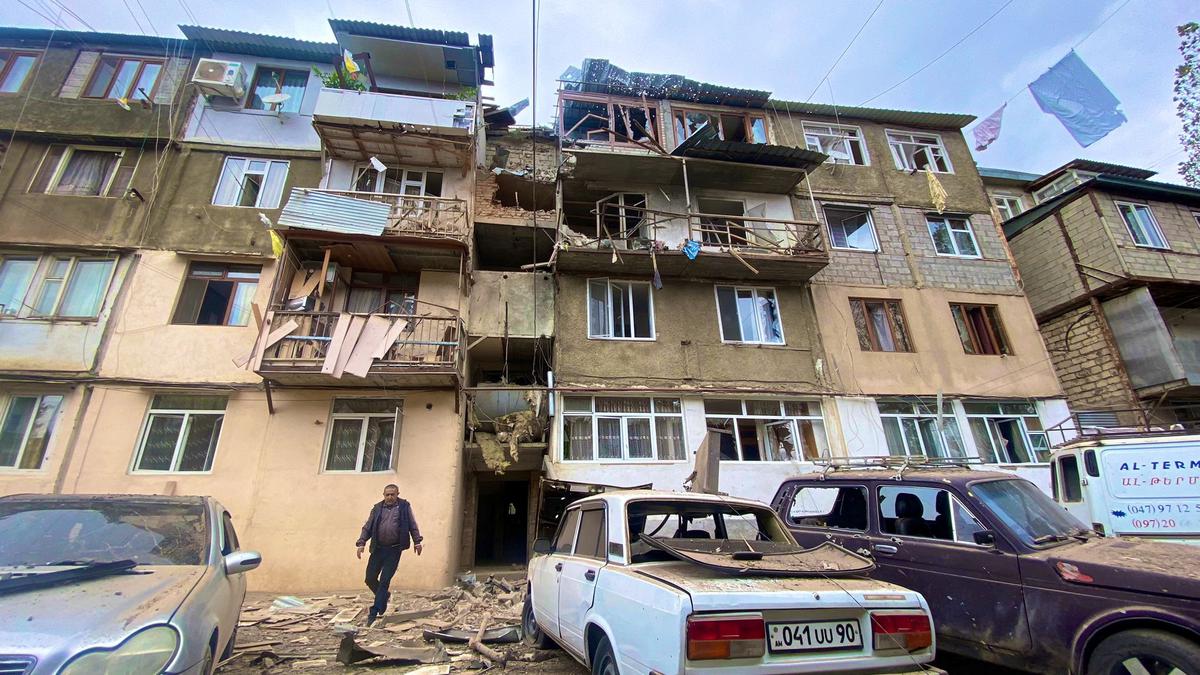 Azerbaijan and Armenian forces reach cease-fire deal for breakaway Nagorno-Karabakh, officials say
The Hindu
The deal was reached through negotiations with the Russian peacekeeping contingent in the region
A cease-fire agreement with Azerbaijan was reached on September 20 to end two days of fighting in the separatist Nagorno-Karabakh region, local authorities and Azerbaijani officials said.
The agreement was to go into effect at 1 p.m. local time (0900 GMT), and talks between Azerbaijani officials and the breakaway region's ethnic Armenian authorities on its "re-integration" into Azerbaijan were scheduled to take place on Thursday in the Azerbaijani city of Yevlakh.
The deal was reached through negotiations with the Russian peacekeeping contingent in the region, local officials said. It envisions the withdrawal of Armenian military units and equipment from Nagorno-Karabakh, as well as disarming the local defense forces, Azerbaijan's Defense Ministry confirmed.
It comes a day after Azerbaijan launched military operation in Nagorno-Karabakh and used heavy artillery fire on Armenian positions there, an attack that local officials said killed or wounded scores of people.
Azerbaijan has called the artillery fire an "anti-terrorist operation" and said it will continue until the separatist government of Nagorno-Karabakh dismantles itself and "illegal Armenian military formations" surrender.
It claimed to be only targeting military sites but significant damage is visible on the streets of the regional capital, Stepanakert, with shop windows blown out and vehicles punctured, apparently by shrapnel.
The blasts reverberated around Stepanakert every few minutes on Wednesday morning, with some explosions in the distance and others closer to the city.