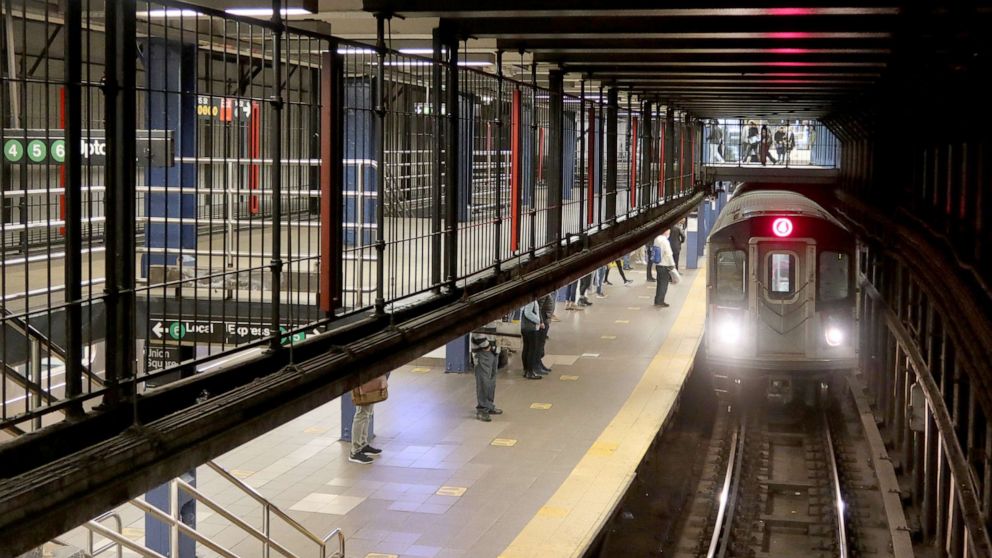 At least 4 people slashed on New York City subway in separate incidents
Authorities have arrested four suspects.
Four people were attacked within an hour in separate incidents in the New York City subway early Friday morning. Authorities arrested four suspects ranging in age from 17 to 19, and accused them of stabbing, slashing or punching the victims. A 44-year-old man was taken to Bellevue Hospital and is in stable condition after he was slashed in the face on a southbound subway train at around 4:25 a.m. Minutes later, another 44-year-old man was slashed in the back of the head in a robbery. The victim was taken to Lenox HealthPlex.