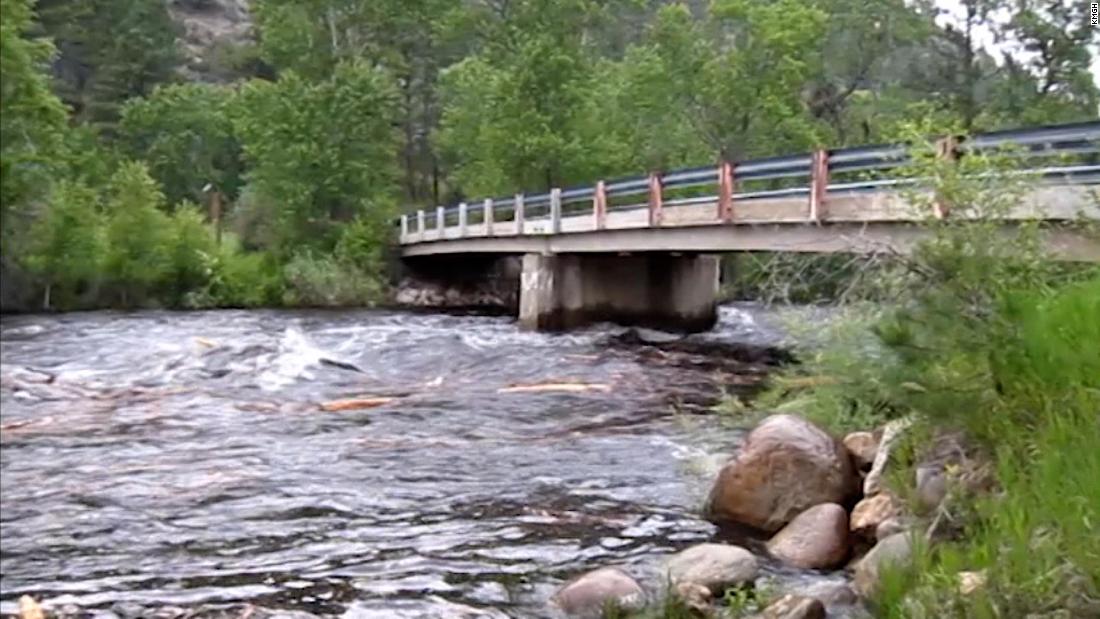 At least 1 person is dead and 3 others are missing after dangerous flooding in northern Colorado
Flooding in northern Colorado claimed the life of at least one person, while three other people are missing, authorities said Wednesday.
The Larimer County Sheriff's Office said in a news release it recovered the body of one female and was working to locate another female and two males following flooding in Poudre Canyon area. "The Coroner's Office will identify the deceased, along with cause and manner of death," the sheriff's office said.